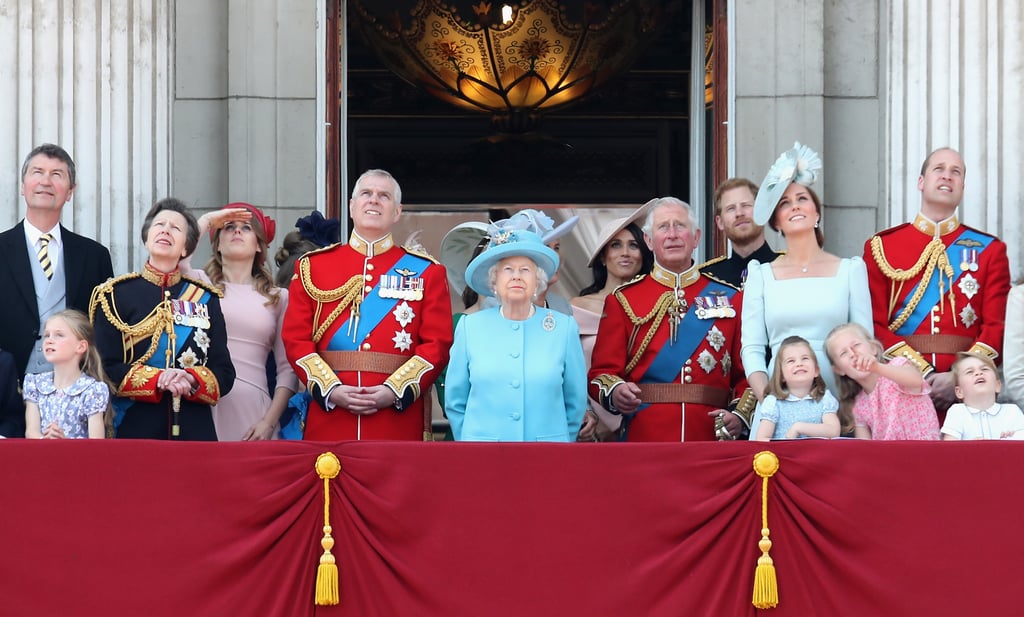 Trooping the Colour: See How Each Royal Family Member Made Their Big Balcony Debut

Can you believe it's almost been a year since Meghan Markle made her royal debut at Trooping the Colour? Well, it's time for another parade, only this time it looks like all eyes may be on Prince Louis. The 1-year-old royal is reportedly set to make his debut at the event on Saturday, and given that royal children usually make their first appearances when they're young, it's highly possible.
For those who aren't familiar with Trooping the Colour, it's an annual ceremony that originally began as a military parade when Charles II was king in the 17th century and takes place on one Saturday in June. During the event, the British royal family watch a flyover by the Royal Air Force, and a 41-gun salute is fired. While Trooping the Colour is usually reserved for family, both Princess Diana and Sophie, Countess of Wessex, made their debuts as fiancées. Ahead, take a walk down memory lane and look back at the royal family's Trooping the Colour debuts.
Source: Read Full Article