In the penultimate episode of This Is Us, titled "The Train," Mandy Moore (Rebecca) lay dying in a hospital bed. At the same time, her co-stars delivered teary goodbyes for the Pearson family matriarch. However, it was difficult for the actor to remain stone-faced as Sterling K. Brown (Randall), Chrissy Metz (Kate), and Justin Hartley (Kevin) spoke of their deep feelings for their television mother during her last moments on earth. Moore used a surprising method to remain motionless as she fought back the tears to "tune out" their sad words.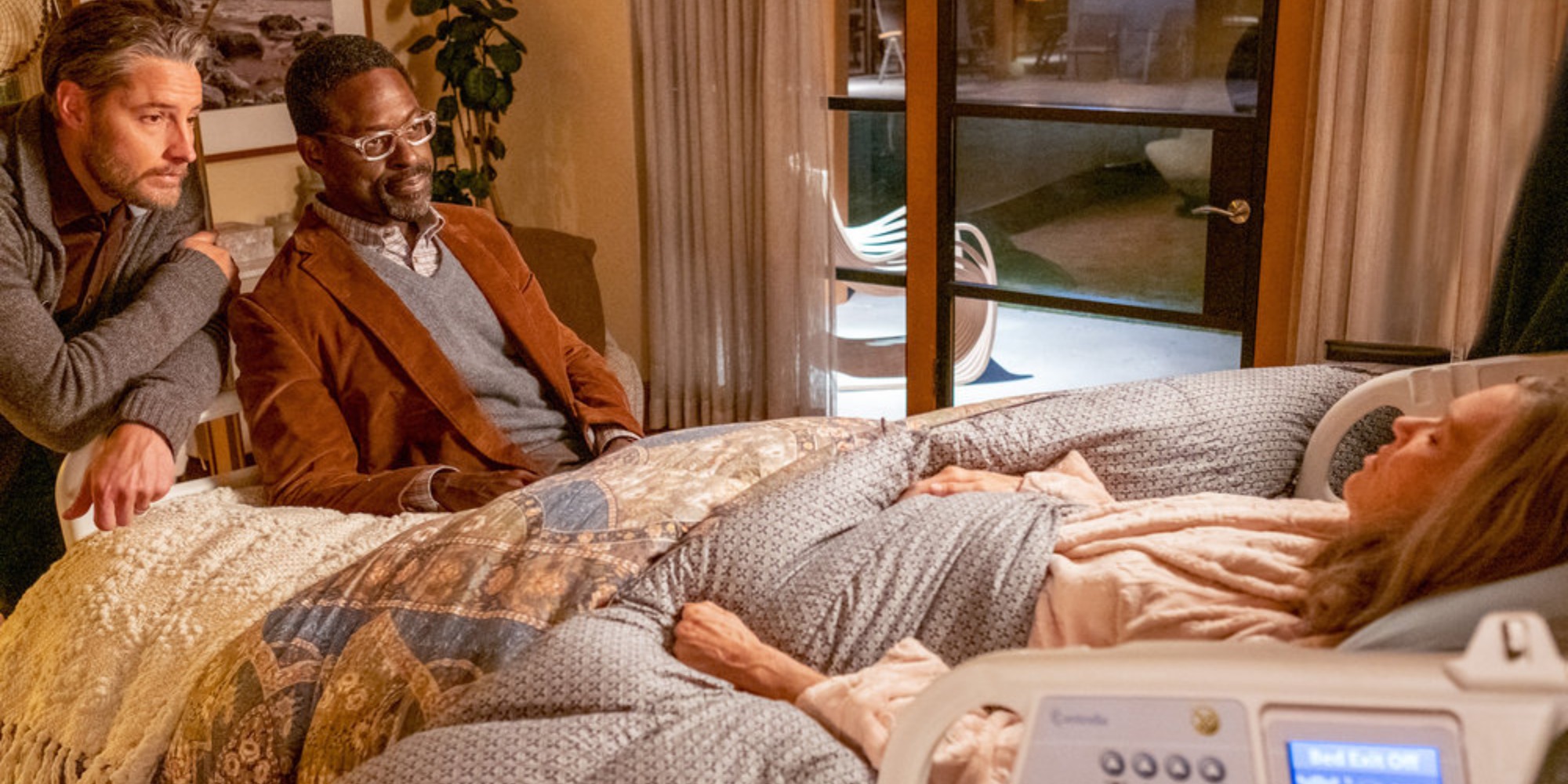 In 'The Train' Mandy Moore bid Rebecca goodbye
In "The Train," the Pearson family gathered around Rebecca's bedside to say goodbye.
The train was a metaphor for Rebecca's journey. This mode of transportation is tied into a sweet memory from the character's youth when Rebecca would accompany her father on the train to work.
As Rebecca began her passage toward death, the writers symbolically used a train to demonstrate her journey.
As she walked through the cars, led by William (Ron Cephas Jones), Rebecca recalled those that made the most significant impact on her life.
Husbands Miguel (Jon Huertas) and Jack (Milo Ventimiglia) also appeared.
However, Moore was required to stay motionless throughout several sad monologues delivered by her television children. How did she do it? Moore used a surprising technique.
How Mandy Moore fought back the tears as the Pearsons said goodbye
In an interview with Entertainment Weekly, Moore revealed the method she used to remain unreactive as her co-stars cried and mourned Rebecca's passing.
Moore reportedly fought back the tears as she lay, eyes closed and motionless. She listened to the poignant words said around her.
"Tune it out," the actor thought. "Picture yourself floating in the ocean, tropical drink in your hand."
Moore had a personal revelation about the stories told on 'This Is Us'
https://www.instagram.com/p/CdrUUbihHbG/
With not much to do as her co-stars spoke of the love their characters had for Rebecca, Moore had plenty of time to reflect on other things during the filming.
One of the most revelatory things that came to her mind was about showrunner Dan Fogelman.
Throughout the show's six seasons, Moore had been so busy finding her voice for Rebecca that she missed the fundamental premise of the series.
"I was like, 'Oh, this whole time, the show has been a love letter to Dan's mother,'" shares the actor.
"As much as the series celebrated Jack as a hero, his children live in their father's shadow — and his untimely demise is something they've had to carry around for their whole lives," she thought.
"Mom is the heroine of this story in a way, and it's in large part to Dan and his relationship with his mother. I don't think it coalesced and made sense to me until the end. It's beautiful," Moore concluded.
This Is Us airs its finale episode on Tuesday, May 24 at 9 p.m. EST on NBC.
Source: Read Full Article