Wardrobe malfunctions happen at awards shows as Gillian Anderson knows all too well. The actor, who is nominated for an Emmy Award for her performance on The Crown, had a very public mishap with her outfit at the 1997 Emmys. In a recent interview, the 53-year-old finally explained what exactly happened.
Gillian Anderson is nominated for an Emmy for her performance on 'The Crown'
Back in 2019, The Crown announced Anderson's addition to the cast in season 4 as prime minister Margaret Thatcher. She starred opposite Olivia Colman as Queen Elizabeth II. The two went head-to-head on-screen throughout season 4. With notable scenes including a disastrous visit to Balmoral and a tense conversation (or two) at Buckingham Palace.
When Emmy nominations were announced in July 2021 The Crown got multiple nods including one for Anderson. She's nominated for Outstanding Supporting Actress in a Drama Series along with two of her co-stars on The Crown. Helena Bonham Carter (Princess Margaret) and Emerald Fennell (Camilla, Duchess of Cornwall). 
The other nominees are as follows, according to the Television Academy:
Ann Dowd, The Handmaid's Tale
Yvonne Strahovski, The Handmaid's Tale
Samira Wiley, The Handmaid's Tale
Madeline Brewer, The Handmaid's Tale
Aunjanue Ellis, Lovecraft Country
The actor won an Emmy in 1997 for 'The X-Files' and had a wardrobe malfunction as she accepted her award
Anderson took home the Emmy for Oustanding Lead Actress in a Drama Series in 1997 for her performance as Dana Scully on The X-Files. When they called her name, she stood from her seat to accept the award but she had a problem. Anderson couldn't climb the steps to the stage because of her gown. She had to walk up the steps sideways and, in doing so, almost tripped. 
In an August 2021 interview with Entertainment Weekly, Anderson revisited that particular moment at the 1997 Emmys. Saying that she most certainly remembered her wardrobe malfunction. 
"I can tell you that the skirt of the dress I wore was so tight that I couldn't walk up to the stage normally, facing frontwards," she told the outlet with a laugh.
"I didn't know until I was actually on live TV that I was going to have to walk sideways in order to get to the podium, I remember that."
Gillian Anderson's previously landed multiple Emmy nods for 'The X-Files' and 1 for 'Bleak House'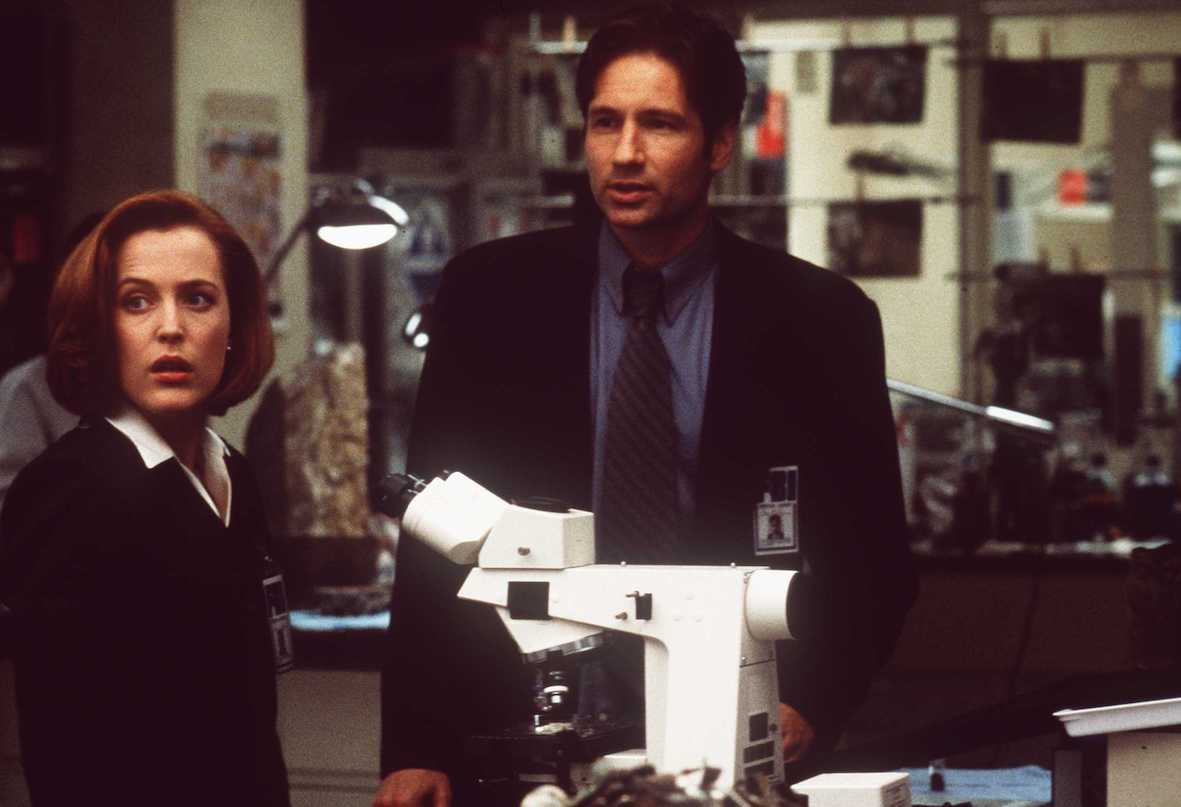 Anderson is no stranger to the Emmys. Her 2021 Emmy nomination for 'The Crown' marks her sixth nomination, including her 1997 win.
The actor received her first nomination in 1996 for The X-Files. She went on to secure a nomination in the Outstanding Lead Actress category for the TV show every year until 1999. 
After Anderson, who currently stars in Netflix's Sex Education, retired her Scully role, she went on to secure another Emmy nomination in 2006 for her performance in Bleak House.
The 2021 Emmy Awards are Sept. 19, 2021, and air live on CBS. 
Source: Read Full Article