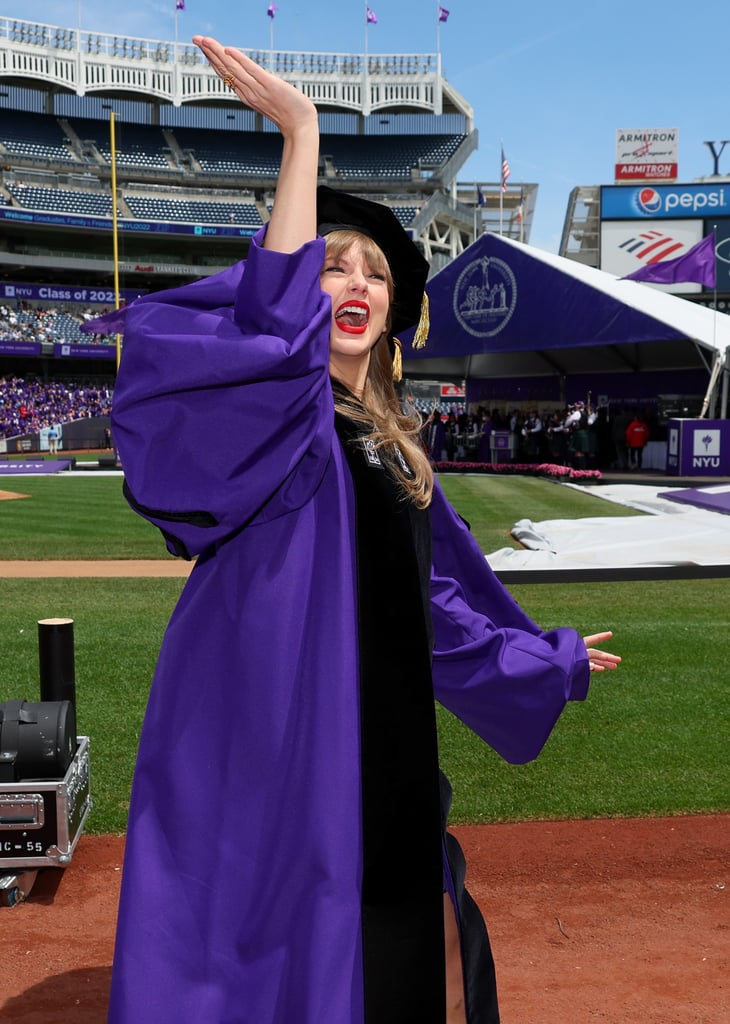 Taylor Swift Receives Honorary Doctorate From NYU

Allow us to reintroduce Dr. Taylor Swift. The "All Too Well" singer received an honorary doctorate of fine arts from New York University on May 18, and somewhat serendipitously, she also addressed the class of 2022 during the commencement ceremony at Yankee Stadium. "I'm 90 percent sure that the reason I'm here is because I have a song called '22,'" she said jokingly.
On the morning of her graduation, Swift posted a video on Instagram of her dressed in her cap and gown all ready for her ceremony. "Wearing a cap and gown for the very first time – see you soon NYU 🥺🥰🗽," she captioned her post. This marks the first degree of higher education for Swift, whose singing career took off after she signed her first record deal with Big Machine Records at age 16.
Source: Read Full Article