Commonwealth Day, the annual event celebrating the 54 members of the Commonwealth, typically brings out every working member of the royal family at Westminster Abbey for services. This year though, Queen Elizabeth didn't attend Commonwealth Day Services, asking Prince Charles to represent her. Other members of the royal family, including Kate Middleton and Prince William, did attend.
The Queen did release a message, and in it, she said, "In this year of my Platinum Jubilee, it has given me pleasure to renew the promise I made in 1947, that my life will always be devoted in service. Today, it is rewarding to observe a modem, vibrant and connected Commonwealth that combines a wealth of history and tradition with the great social, cultural and technological advances of our time."
She called the Commonwealth a "family of nations," and pledged to work toward a "healthy, sustainable and prosperous future for all."
Queen Elizabeth ended her message, "And on this special day for our family…I hope we can deepen our resolve to support and serve one another, and endeavour to ensure the Commonwealth remains an influential force for good in our world for many generations to come."
Scroll through to see all of the best photos from this year's Commonwealth Day celebrations.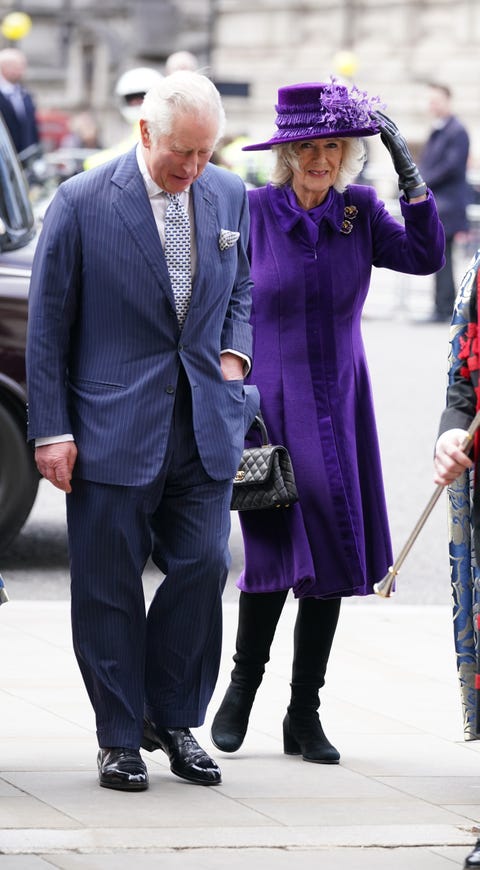 The Prince of Wales and the Duchess of Cornwall were spotted arriving for the services. Camilla opted for an all-purple ensemble.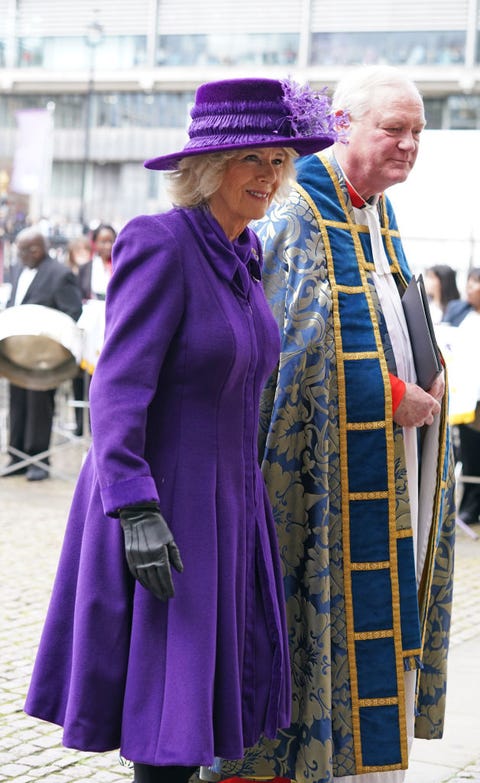 Camilla is undoubtedly the queen of hats (remember her hat from Prince Harry and Meghan Markle's wedding?), and her purple fringe and feather hat did not disappoint today.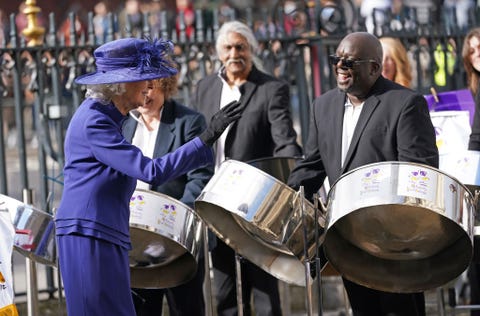 Princess Alexandra, Queen Elizabeth's first cousin, joyfully greeted the musicians performing outside Westminster Abbey. Like Camilla, Alexandra opted for an all-purple ensemble.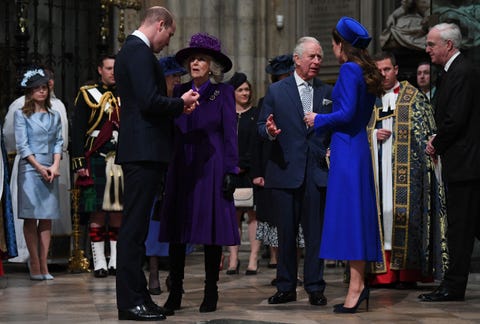 Inside Westminster Abbey, Prince William, Camilla, Duchess of Cornwall, Prince Charles, and Kate, Duchess of Cambridge, all speak.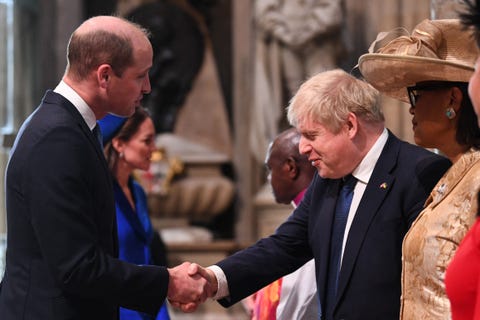 The Duke of Cambridge shakes hands with Britain's Prime Minister Boris Johnson upon arriving inside Westminster Abbey. Standing next to Johnson is Baroness Patricia Scotland, a British diplomat, barrister and politician, who is currently serving as the sixth secretary-general of the Commonwealth of Nations.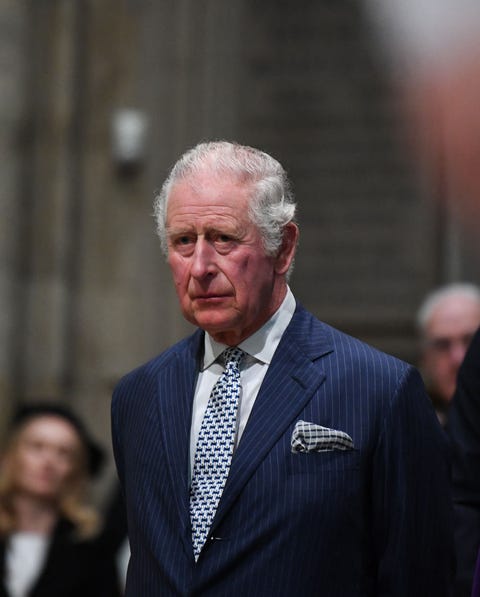 While Queen Elizabeth is not in attendance at today's service, she asked her son Prince Charles to represent her.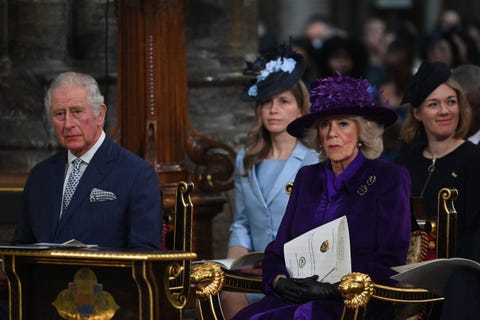 The royals sit in the pews at Westminster Abbey, listening to the Commonwealth Day Service.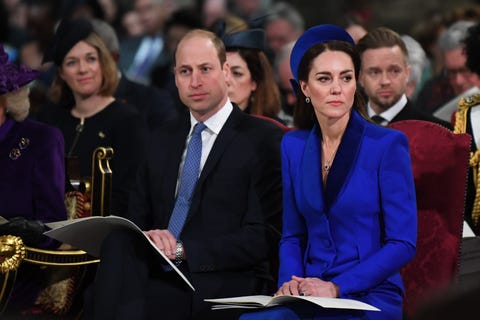 The Cambridges listen intently during the Commonwealth Day Service.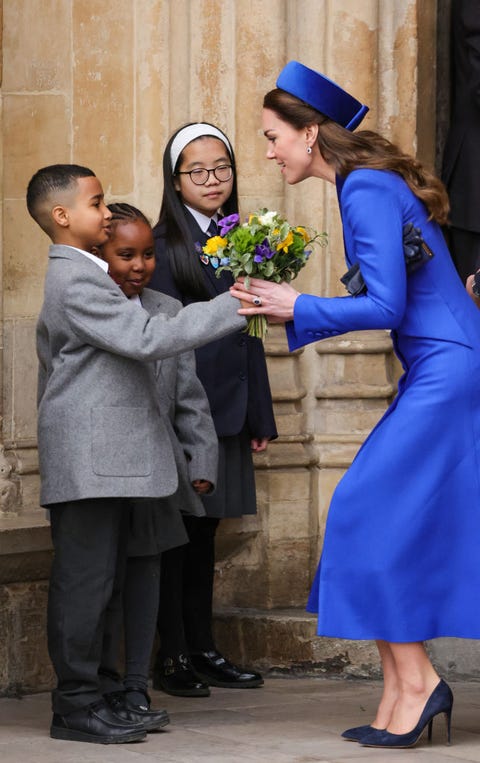 Outside Westminster Abbey, schoolchildren handed Kate and Prince William (not pictured) small bouquets of flowers.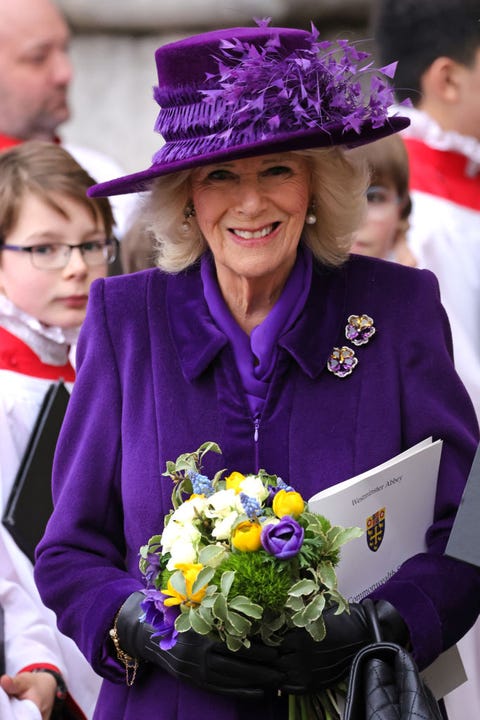 Camilla also carried a bouquet from schoolchildren as she left Westminster Abbey.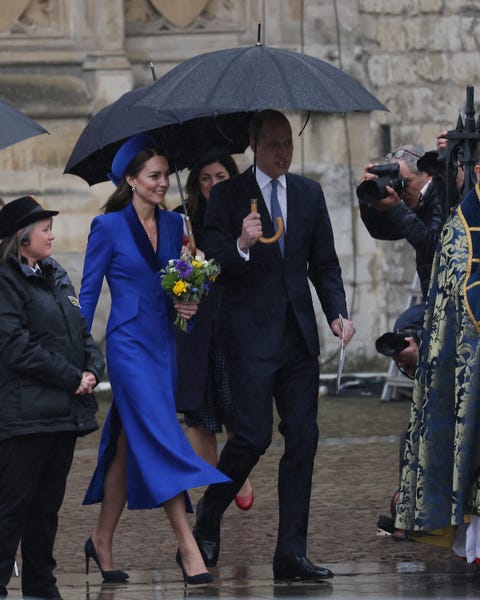 By the time the service concluded, it had started raining outside. Here, Prince William carries an umbrella to shield Kate from the rain.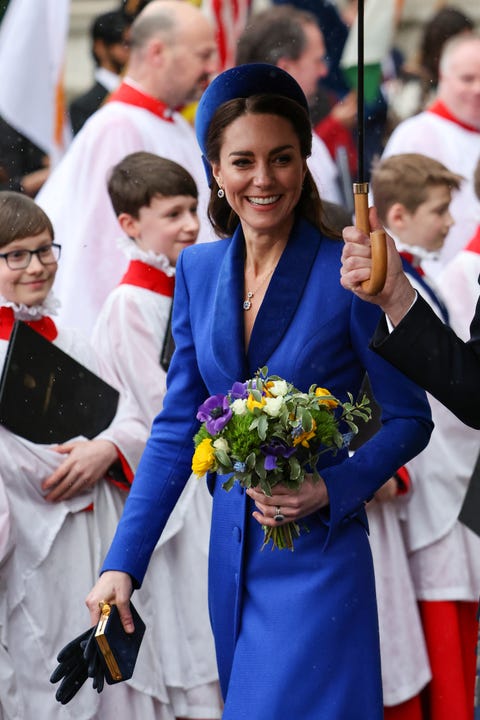 The Duchess of Cambridge was all smiles exiting Westminster Abbey.
Source: Read Full Article