The 'Isn't It Romantic' star first sparked romance rumors with the Australian athlete after they attended the AACTA Awards together earlier in December and have been since hanging out a lot.
AceShowbiz –Rebel Wilson may not be ringing in the new year as a single. The Australian actress is rumored to be dating tennis player Matt Reid, who is also from Australia, nearly a year after she split from Jacob Busch.
The comedian and the athlete were first seen together in August, when they posed on center court during the U.S. Open in New York in a photo alongside former "The Bachelor" star Brittany Hockley, who is dating professional tennis player Jordan Thompson.
It wasn't until earlier this month, when they attended the Australian Academy of Cinema and Television Arts Awards together in Sydney, that romance rumors first sparked between them. At the time, they posed together on the red carpet. She also posted on Instagram pictures of her linking arms with Matt as they walked outside Sydney Opera House with Brittany and Jordan.
While the two have not addressed their relationship status, they have further fueled the dating rumors as they have been seen hanging out a lot in recent days. On Friday, December 24, Rebel and Matt were also snapped having a cozy breakfast together at a cafe in Hornsby, Sydney, near Matt's family home.
During the outing, the two took a seat at the same side of an outdoor table. The "Pitch Perfect" star appeared to be in very high spirits as she had a conversation with her rumored new boyfriend. The 31-year-old athlete, meanwhile, stared at her and laughed at what she said.
Most recently, the actress and the Aussie hunk were spotted playing tennis for fun together. On Wednesday, December 29, they played doubles with Brittany and Jordan on what appeared to be a sporty double date.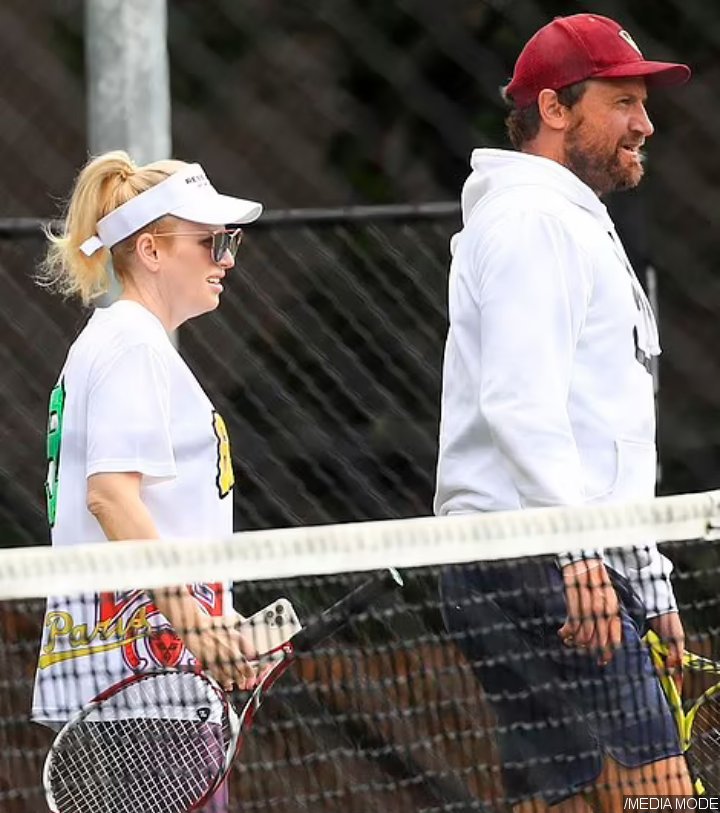 Rebel Wilson and Matt Reid continue to fuel dating rumors as they played tennis together.
The 41-year-old actress, who has been known as a tennis fan, was pictured sharing an embrace with Matt on the court. At another point, she seemed to be celebrating a victory as she raised her two hands in the air while flashing a big smile.
According to the Herald Sun, the talk among the tennis world is that the pair "could be more than just friends." It is believed that Brittany introduced Rebel to Matt.
Rebel previously dated Jacob Busch for six months before their split in February of this year. "I feel in a really good place," she assured on social media at the time. She also joined dating app, but stopped using it in November after having a "hot girl summer."
Source: Read Full Article