The second season of WE tv's Marriage Boot Camp: Hip Hop Edition has been rounding up cast members for filming, and Dogg Pound rapper Kurupt is among its latest group. But multiple reports state he had a health emergency that resulted in hospitalization.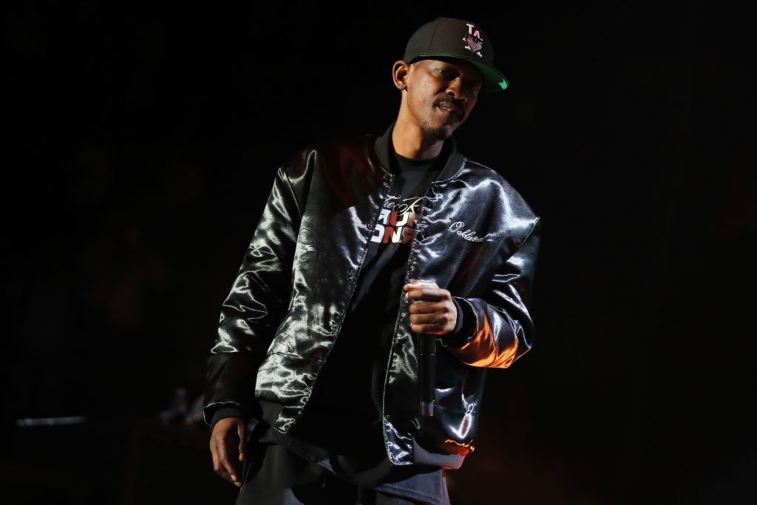 Kurupt suffered after an alcohol relapse
According to Complex,Kurupt was rushed to a hospital after having an alcohol relapse. Citing areport from TMZ, the outlet states the rapper missed a couple days of filmingafter things morphed into a medical emergency.
It's said that Kurupt has struggled with sobriety and alcohol consumption but slipped up on the set of Marriage Boot Camp where liquor is readily available. He was drinking heavily one night on set and became too sick to continue. After a short stay at the hospital, he returned for filming.
Per BETNews, the production team for the show has removed alcohol from theenvironment and is banning it altogether. According to the rapper himself, he'swell now.
Why Kurupt is on 'Marriage Boot Camp'
The rapper is reportedly on the reality series with his girlfriend,Tookie. Not much is known about her, but a quick peek at their social mediaaccounts reveals they've been snapping photos together for over a year.
Kurupt was previously married to Jovan Brown, who also goesby the stage name "Gail Gotti." The two were together for a total of 17 years, marriedfor 10, and split in 2017. Since then, Brown has accused the rapper of leavingher after being diagnosed with a terminal illness, namely a blood cancer, Vibereported. She's filed suit to request spousal support of $14,000 per month.
When is 'Marriage Bootcamp: Hip Hop Edition' set to air?
Season one of the series ended this past spring, and with seasontwo currently in production, it is due to drop sometime in 2020. Though theteam behind Marriage Boot Camp hasn't released an official cast list of itsupcoming lineup of couples, it's rumored that Cee Lo Green, singer Michel'le, StylesP and his wife, and Joseline Hernandez will be part of it.
According to a pressrelease from WE tv's parent company AMC Networks, the show was renewed andwill feature 10 new episodes when it premieres. WE tv's president is excitedabout the new season:
"We are thrilled that 'Marriage Boot Camp: Hip Hop Edition' struck achord with both longtime fans and new Thursday night viewers to make thisnewest extension a wild success. With our strategic expansion of the 'MarriageBoot Camp' universe, we've tapped into a completely new and enthusiasticaudience for this longstanding franchise."
Typically, Marriage Boot Camp is filmed in a posh mansion located somewhere in southern California where couples work their issues with the help of professionals.
Its current spinoff is a family version that will help famous, dysfunctional broods hash out their problems with each other. The cast includes Corey Feldman, Aaron Carter, and reality stars from Basketball Wives and the Real Housewives of Orange County.
Source: Read Full Article