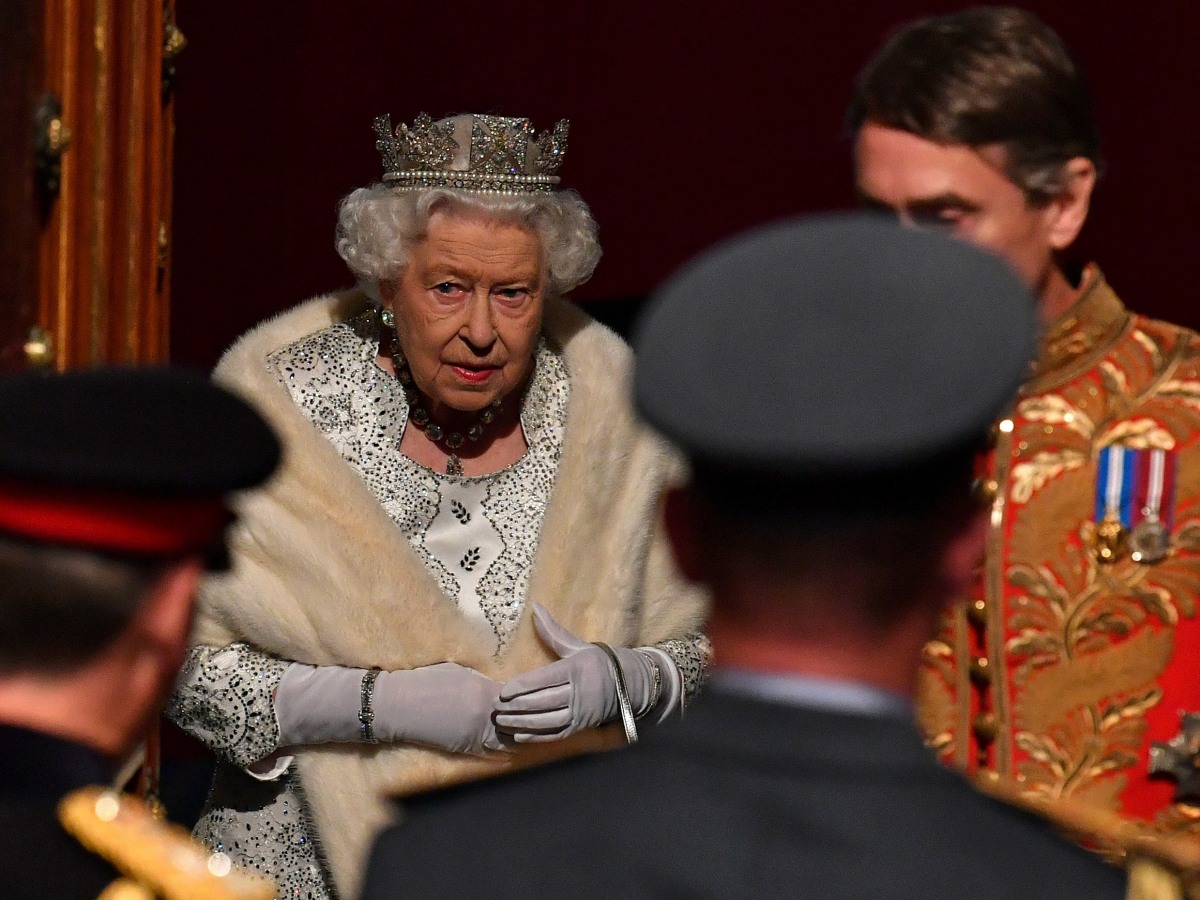 In 2017, I covered a macabre and fascinating article about what exactly happens in the minutes, hours, days and weeks following Queen Elizabeth's death. As I said, it's macabre to think about it but the UK and Commonwealth countries have been preparing for it for decades. It even has an operational name: London Bridge. Operation London Bridge is activated the moment the Queen passes, from how the media reports it, to the moments of silence, to the funeral arrangement, to where King Charles goes and what he says. Back in 2015-17, it was looking like the Queen's reign would probably end on a high note, in a prosperous, peaceful note, without a war or a series of self-imposed crises. But that's changed because of a combination of Brexit, what looks like an impending Scottish independence, commonwealth countries plotting their exit routes and now, being outed as a bunch of racist neo-colonialists who refused to support or accept a woman of color in the family. So, People Magazine had an interesting little story:
As Queen Elizabeth marks 69 years on the throne this year, she is dealing with one of the biggest blows to the royal family in the wake of Meghan Markle and Prince Harry's interview with Oprah Winfrey.

"What she won't want is family conflict at this stage of her reign," a royal insider tells PEOPLE.

Many in palace circles say Harry's criticism of the "institution" can't be separated from the Queen because she is head of the institution.

While the Queen recently reunited with her husband Prince Philip, 99, after his month-long hospital stay, she dealt with the immediate aftermath of Meghan and Harry's interview solo. "She is always head of the country and Prince Philip was always head of the family," the insider adds. "He is not there to be that—so everything is falling on to her shoulders. It must be an incredibly lonely place to be."
[From People]
People have compared the Sussexit to the "War of the Wales" in the 1980s and 1990s. I think those comparisons are completely apt. Diana was the long-burning fuse and Harry was the bomb. When Harry said he felt like his mother knew this would eventually happen, he really felt that way and I think he's right. The Queen doesn't want this family conflict in the late stage of her reign, but let's just think of it more like… chickens coming home to roost. Decades of dysfunction, racism, poor management and pettiness have led to this moment. As for everything falling on Liz's shoulders… what's also been clear is that Charles is in charge. And Other Brother keeps running his own show and he's f–king it up completely.
Incidentally, Katie Nicholl spoke to Entertainment Tonight about that big plan to hire a "diversity tsar." She mostly put her own spin on what's already been reported, but she did add a few new details:
According to Nicholl, the possible new role of a diversity czar "will be someone possibly leading a team, maybe several members of staff, but essentially the diversity chief will be somebody who oversees the workforce at the palace and make sure that it is a modern and a progressive workforce that incorporates people with disabilities, people of color, ethnic minorities."

"My palace sources have said that while this is a role that they were looking for before the Oprah interview, they have listened to what Meghan and Harry have said, they have listened to the allegations of institutionalized racism. They are taking some of this on board," Nicholl adds. "But I think at the Palace, there is a realization that more could be done to make it a more diverse workplace. So there is great significance with them finding a chief of staff who's going to look over specifically diversity at the palace."

As for the Palace's reported "listen and learn approach," Nicholl says it's a sign they're "not brushing this under the carpet. The fact is, what Harry and Meghan have said has resonated. Whether or not the Palace agreed with everything they said, we know the recollections may vary, but I think that that message that Meghan clearly did not feel that this is an institution that supported her is something that they are listening and learning from," she shares. "I think the feeling is that perhaps there have been some mistakes that have been made and certainly as the Palace is concerned, that they learn from those mistakes and move on from them."
[From ET]
I understand the point Nicholl is *trying* to make and she obviously thinks she's caping for the monarchy, but can I just point out something? All of these white folks had to do was BE NICE TO MEGHAN. From a technical standpoint, there was no need for a diversity tsar simply to ensure that Meghan had "support." The white folks could have supported her. They chose not to. And no diversity tsar is going to change that. As I said, chickens coming home to roost.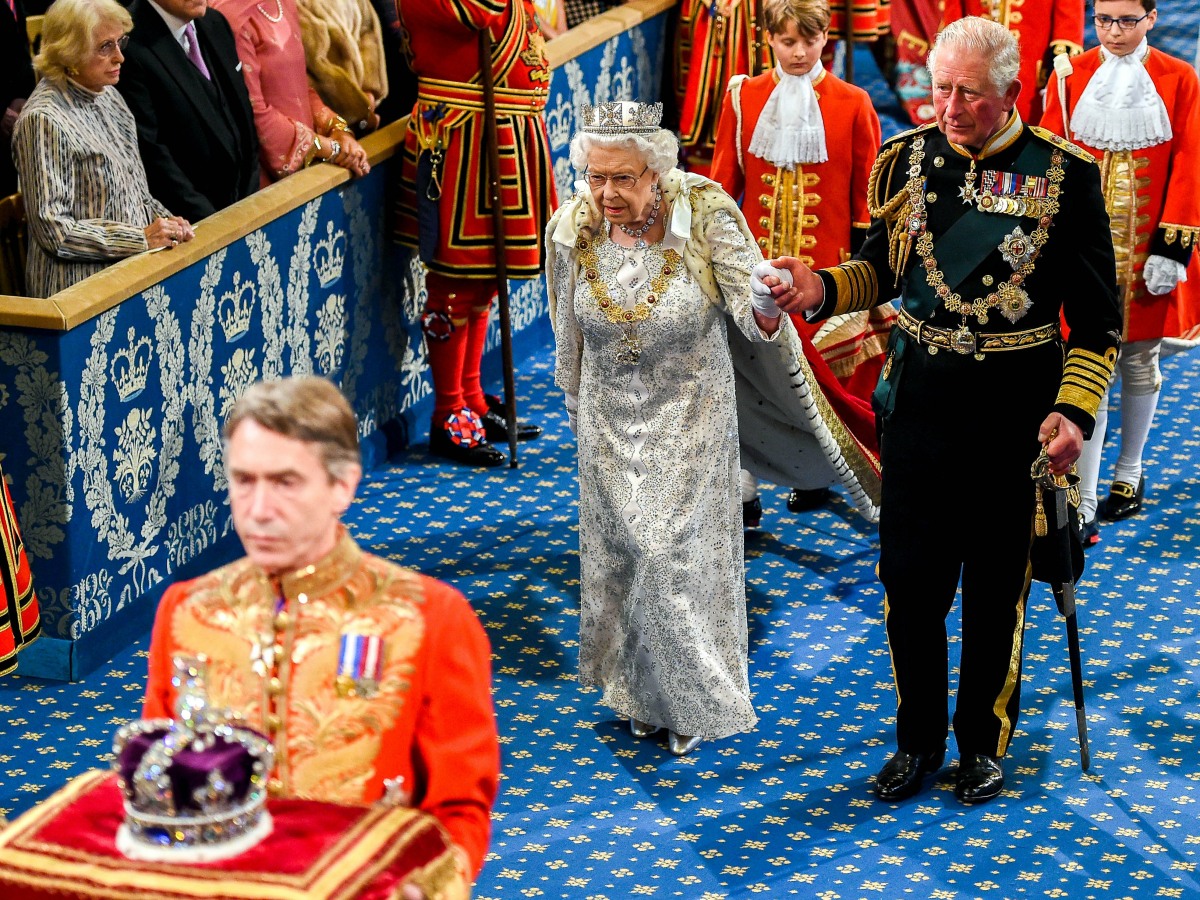 Photos courtesy of Avalon Red.
Source: Read Full Article