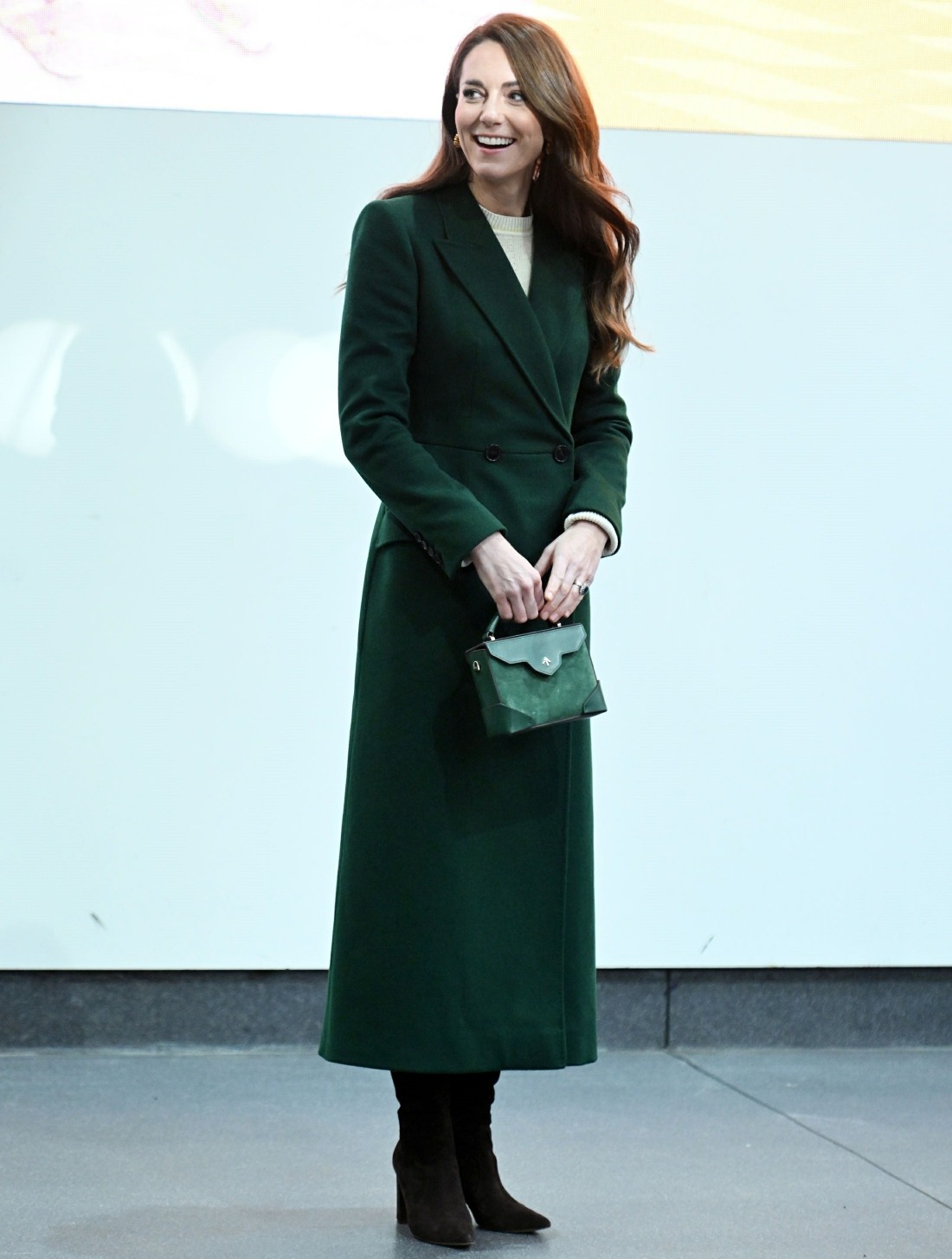 I was quite confused by the Princess of Wales's visit to the Leeds Market yesterday, because the stated goal was to promote her idiotic Shaping Us awareness campaign, and she apparently wanted to talk to market vendors about their childhood. There was another purpose for the photo-op though – she was unveiling some billboard or something for Shaping Us, and she actually talked to vendors about what they thought of her campaign. Like… they sent her to a market and tasked her with asking working people what they thought of her billboard? Meanwhile, one of the flower vendors was just trying to make a sale and he ended up getting the scoop of the day:
Kate politely ignored a distinct wolf whistle as she made her way through the busy market.

Optimistic florist Neil Ashcroft tried his best to make a sale, giving the Princess his sales patter as she inspected his merchandise before gifting her some of her favourite hyacinths.

"No doubt William will be buying you some red roses," he said. Mr Ashcroft revealed afterwards that she had replied: "I don't think he will do."

The florist, who has run the M&D Flowers in the market for 32 years, lamented failing to make a sale.

"I offered her a discount. I said I would give her a card and knock off the VAT," he said, but to no avail, although he did enjoy talking to her. "She acted very genuine."
[From The Telegraph]
I'm surprised she didn't hiss "he better not get me ROSES." And if you're going to send Buttons to a market, give her some cash so she can buy some stuff. These are working people and they're just trying to earn a living, and Kate's all "what do you think of my billboard, how did your early years shape you to the florist I see before me?" Buy something or move along, damn it. Speaking of Kate's busy work, an authentic group of credible Early Years experts has questioned why Kate is sucking up time, money and resources for an awareness-raising campaign:
The Princess of Wales has launched her new early childhood plan in Leeds, but a campaign group has said long-term investment is required instead of raising "awareness".

The group Practitioners of the Early Years Sector said: "We are well accustomed to MPs and royalty visiting early years settings, praising the invaluable work of practitioners from David Cameron to Gordon Brown and the Queen Consort. But nothing is done. The time has long passed for 'awareness'. We need action – long-term investment and funding in the early years."

The group said early years' centres are "having to close, with staff laid off due to being constantly underfunded and under-resourced…. Childcare providers are having to turn to food charities to provide nutritious meals for children while stagnant government funding still is not being directed to the sector – the paltry government funding of early years that is provided does not cover the provision of any food."

The group also said that no early years experts were on the team that wrote a key report for the princesses' Royal Foundation Centre for Early Childhood.
[From Sky News]
Thank you, Practitioners of the Early Years Sector, for speaking the truth. Yet another awareness-raising campaign which does nothing but waste everyone's time and money, and it's just busy-work for Kate, it's just Kate turning up at events in her new frocks and wiglets, mumbling about the Early Years. "The group also said that no early years experts were on the team that wrote a key report for the princesses' Royal Foundation Centre for Early Childhood" – I could have told you that! The "report" was basically "the early years are important, baby brains are important" and that's it.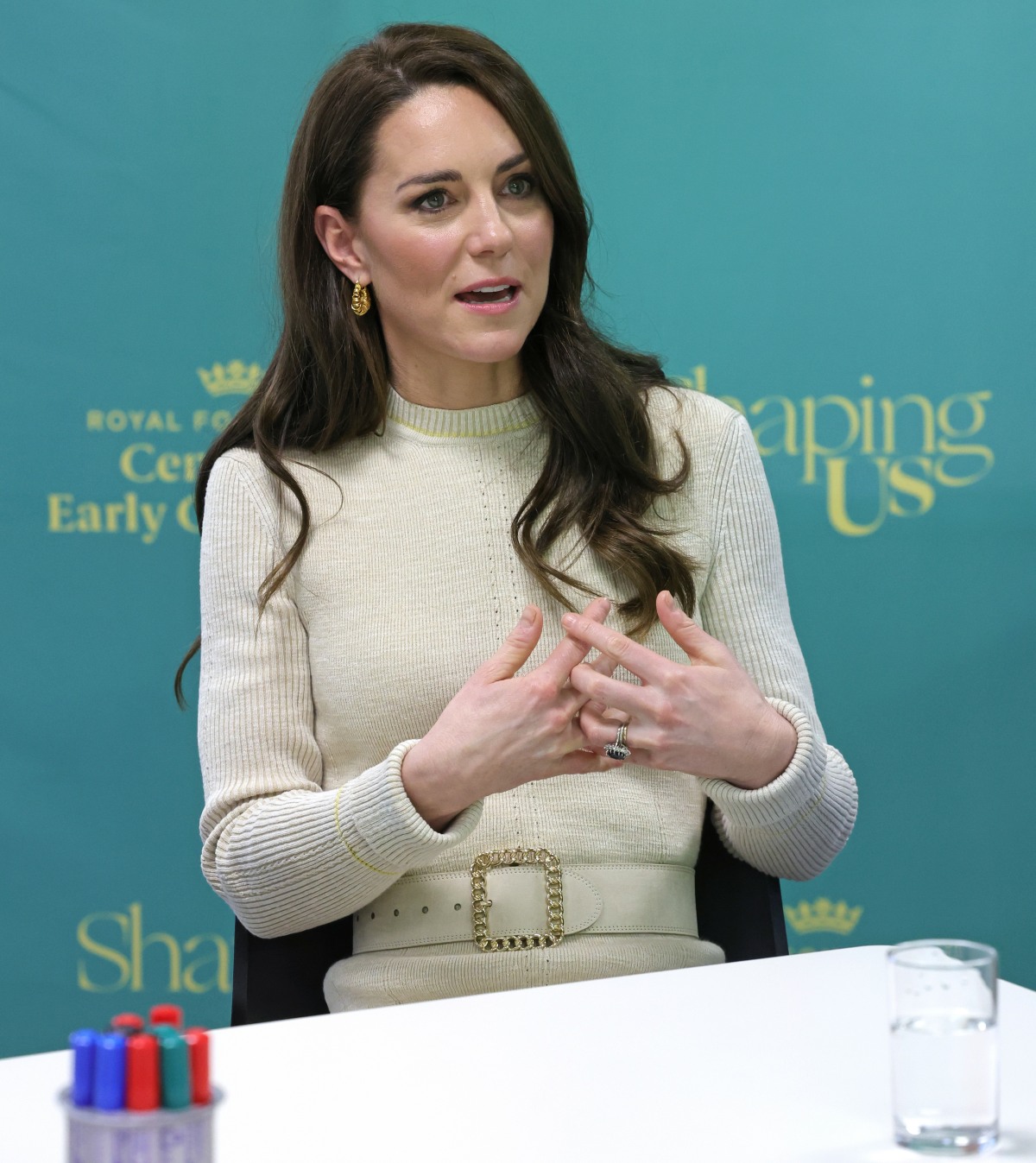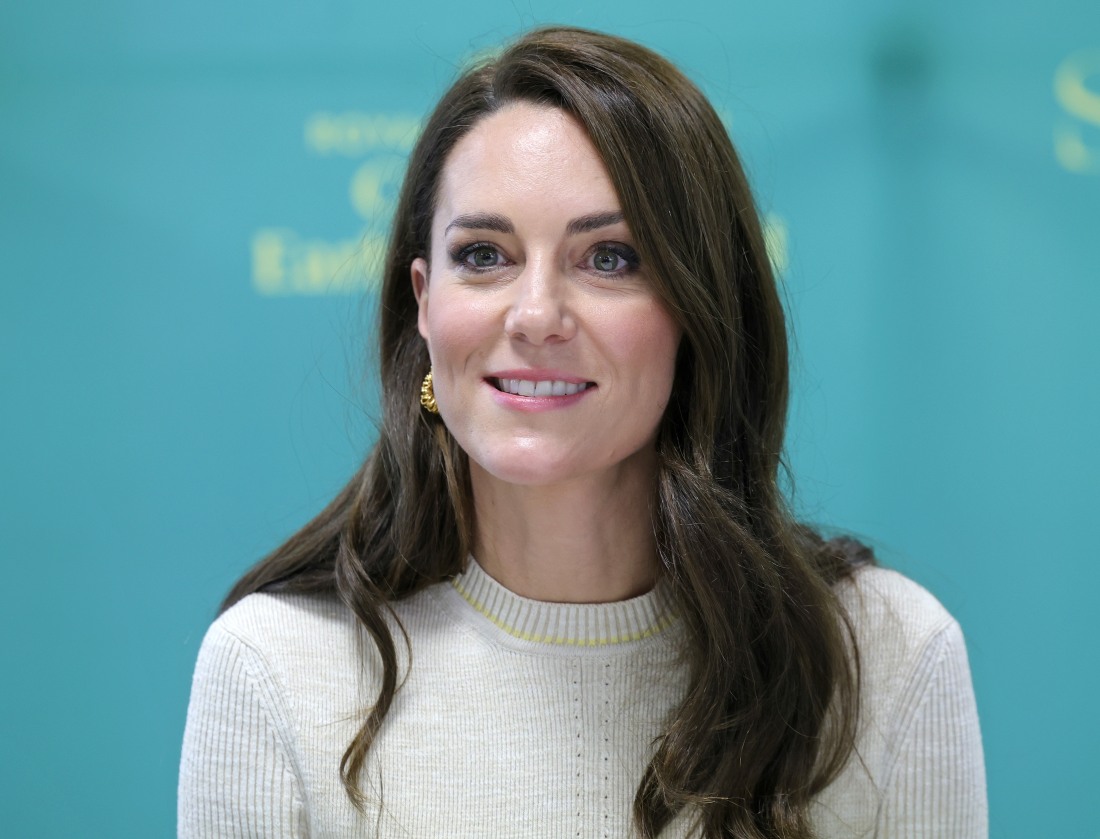 Photos courtesy of Backgrid, Cover Images.
Source: Read Full Article