Prince Harry is backtracking with his comment about Prince William's "alarming baldness"!
As you know, the Duke of Sussex has had quite the rough history with his brother — we've been hearing all about it ahead of the release of his bombshell memoir Spare, and even more so in the Prince's new interview with 60 Minutes. When the interview spilled, so did all the tea, and we got to hear juicy drama like how Harry allegedly wasn't allowed to fly with his family on the day of Queen Elizabeth's death.
Opening up to Anderson Cooper, the 38-year-old also spoke about his ongoing feud with William, even detailing a physical altercation they had over his wife Meghan Markle:
"It was a buildup of — frustration, I think, on his part. It was at a time where he was being told certain things by people within his office. And at the same time, he was consuming a lot of the tabloid press, a lot of the stories. And he had a few issues which were based not on reality. And I was defending my wife. And he was coming for my wife — she wasn't there at the time but through the things that he was saying. I was defending myself."
But not all is bad… is it?
Harry said even with the tension between himself and the Prince of Wales, he loves his brother very much — and even defended THAT comment about William in his memoir. In case you didn't catch it, Harry made a hilariously petty remark about William's thinning hairline in his book, revealed in an excerpt via PageSix:
"I looked at Willy, really looked at him, maybe for the first time since we were boys. I took it all in: his familiar scowl, which had always been his default in dealings with me, his alarming baldness, more advanced than my own; his famous resemblance to Mummy, which was fading with time."
Wow! Definitely feels like some major shade meant to piss his big brother off — but during 60 Minutes he assures it wasn't!
Cooper read the beginning of the book where Harry made this dig, commenting on how it was very "cutting," to which the Duke of Sussex replied:
"I don't see it as cutting at all. My brother and I love each other. I love him deeply."
Seriously?
Saying his balding hair is alarming and that he's losing his resemblance to their beloved late mother isn't exactly a kind and above-the-belt statement! It's obviously pretty shady to us! The 38-year-old held on to his defense, however, and added in the "past six years" there's been "a lot of pain" between the brothers that's lead them to no longer speaking regularly. Could petty back-and-forth like this be playing a major role in the reason they no longer speak? Hmm…
Ch-ch-check out the full interview (below):
What do U think, Perezcious readers? Was this a backpedal on Harry's part or did he truly mean no harm in his statements? Sound OFF in the comments (below).
Related Posts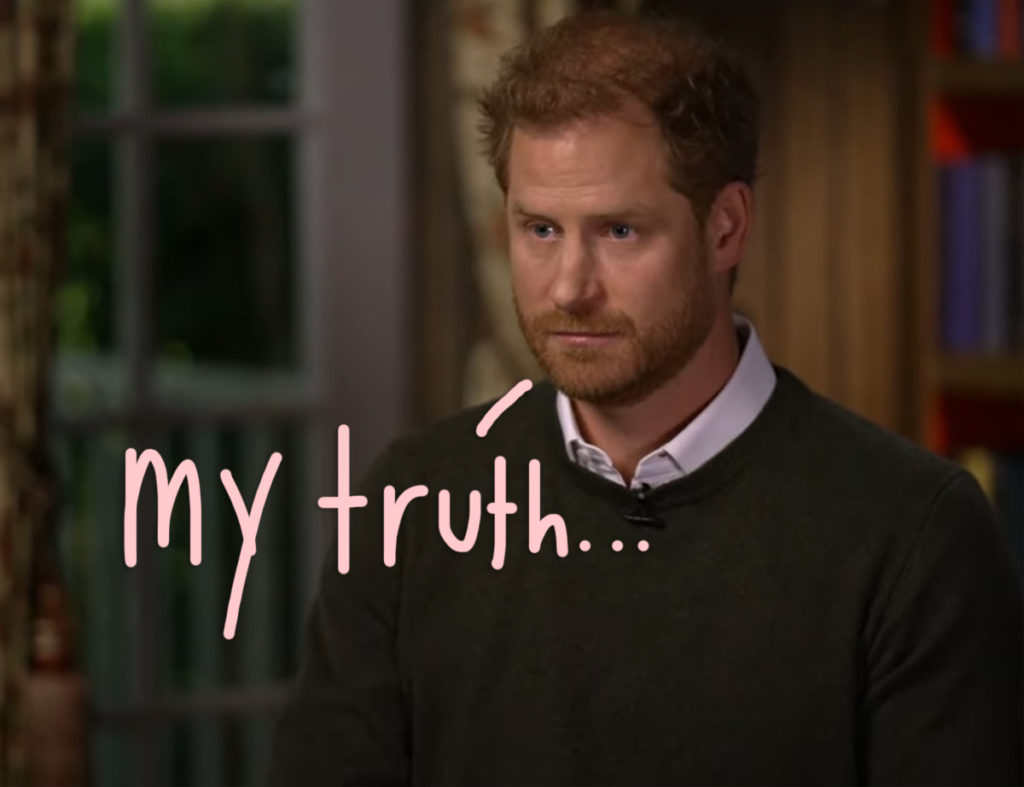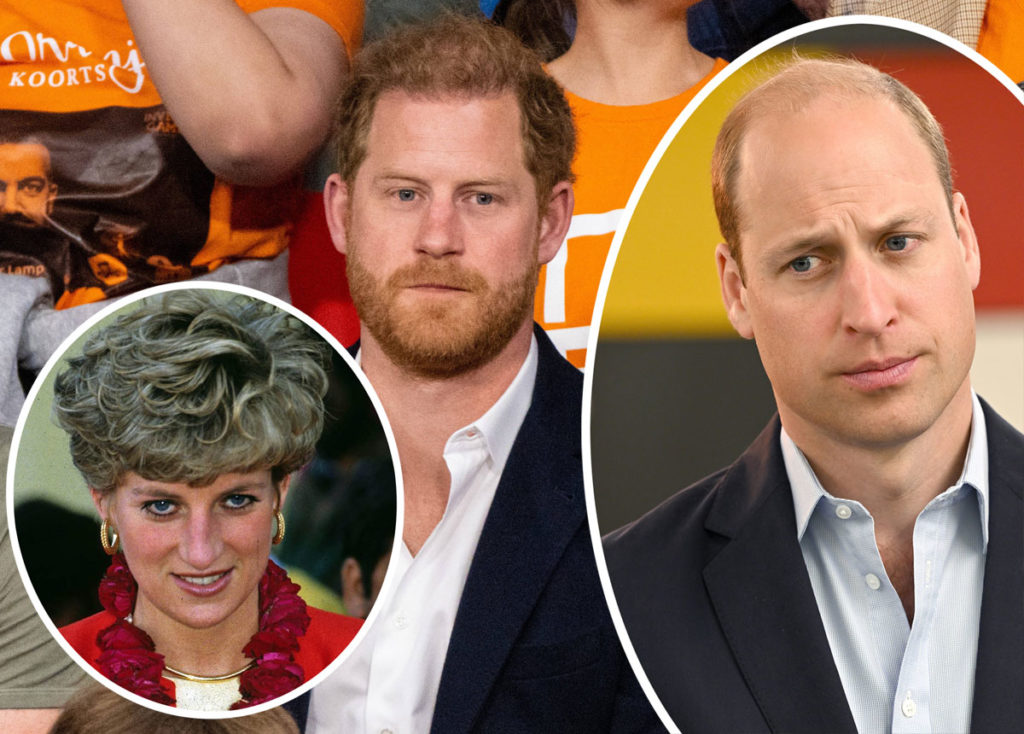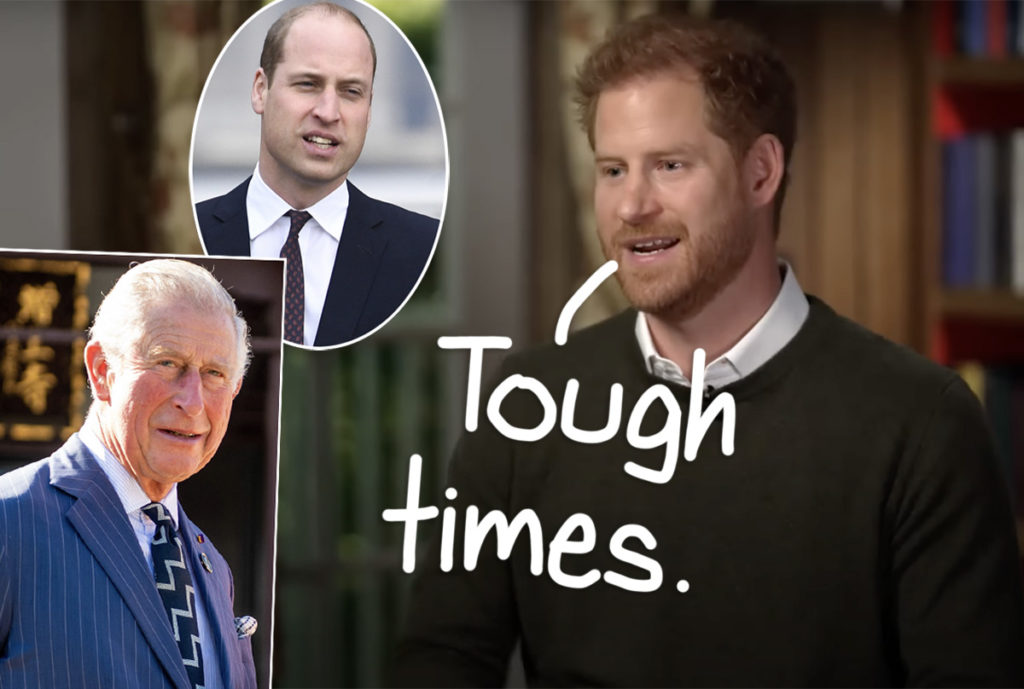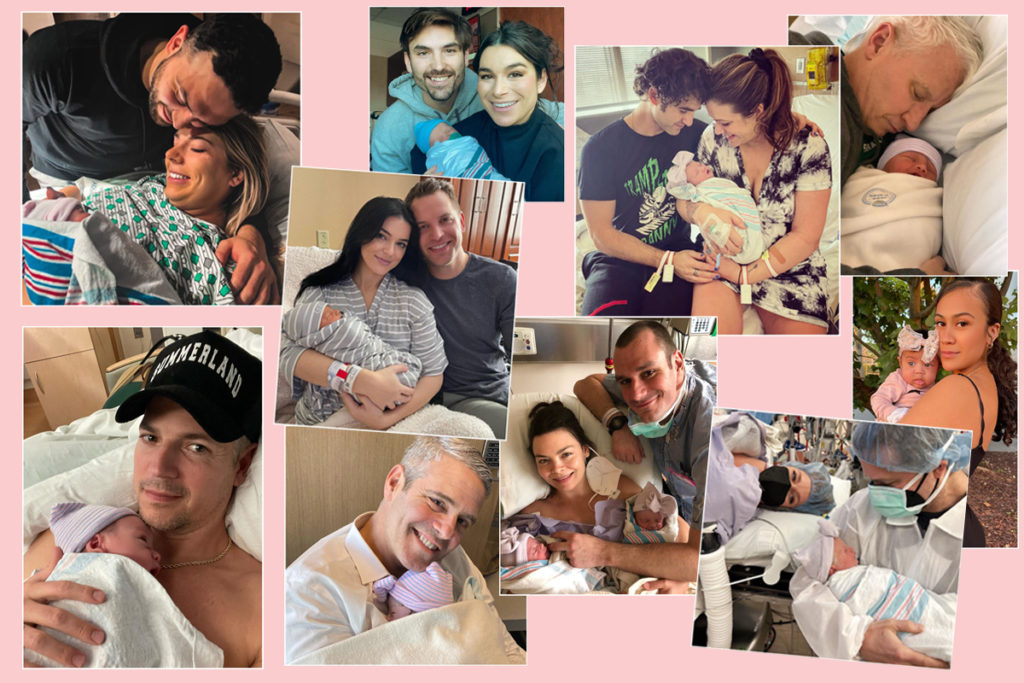 Source: Read Full Article