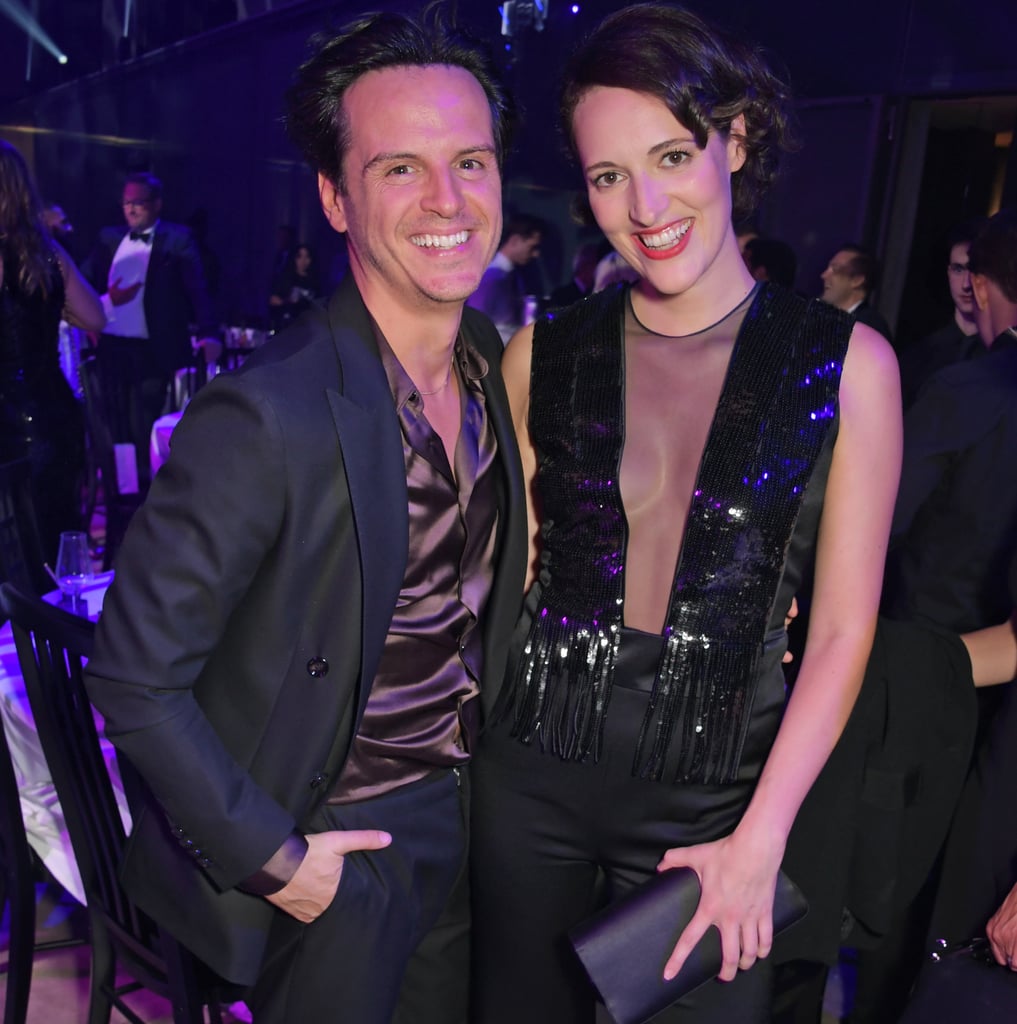 Phoebe Waller-Bridge and Andrew Scott (AKA Hot Priest) Surprise Fleabag Fans With G&Ts

Phoebe Waller-Bridge and Andrew Scott blessed Fleabag fans with their presence and a boozy present as theatergoers waited in line for the West End production on Sept. 7. Phoebe, AKA Fleabag, and Andrew, the Hot Priest himself, handed out canned gin and tonics to patient patrons — a clever nod to the "proper drink" their characters share in the show.
Phoebe's one-woman stage production (the inspiration behind her hit Amazon series) is extremely sought-after in London right now, with some fans waiting for tickets for over five hours. She confirmed this stage show is the last time she'll portray Fleabag before putting an end to the saga. That sadly means there's no season three in the future, but never fear, Phoebe has plenty of exciting projects on the horizon. For now, please enjoy the following photos and videos of Phoebe and Andrew thanking fans in the most Fleabag way possible.

Source: Read Full Article