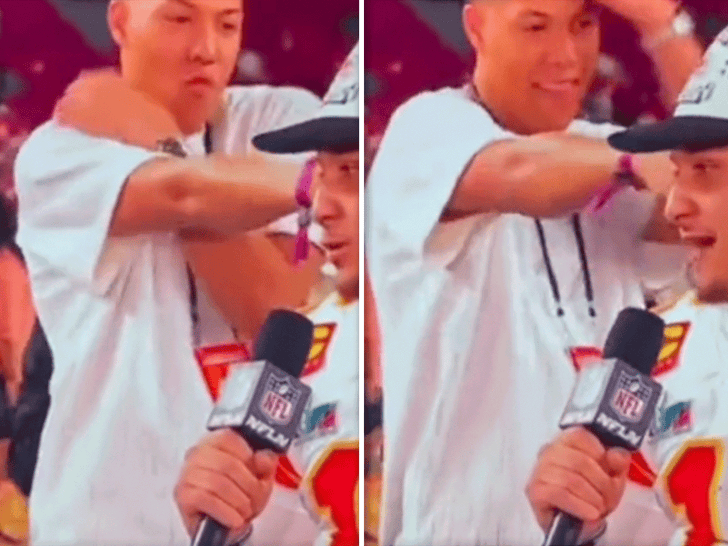 Patrick Mahomes was being Patrick Mahomes after the Super Bowl win — and his brother, Jackson, was being … Jackson.
There's a clip of the Chiefs QB doing a post-game interview Sunday with the NFL Network, and as he was sitting down and answering questions seriously with an anchor on-camera — Jackson popped up right behind him and busted a move … or two, more like.
It looks like Jackson didn't realize he was interrupting a live shot, because someone off-camera appears to have told him to scram … which he then did, seeming apologetic and genuinely surprised. Pat, meanwhile, didn't bat an eyelash.
Jackson is a social media star in his own right — thanks, in part, to being Pat's little bro — and this is his style … namely, stealing the spotlight. He's often popping up on video doing wacky stuff … including crap he probably shouldn't be doing, especially at games.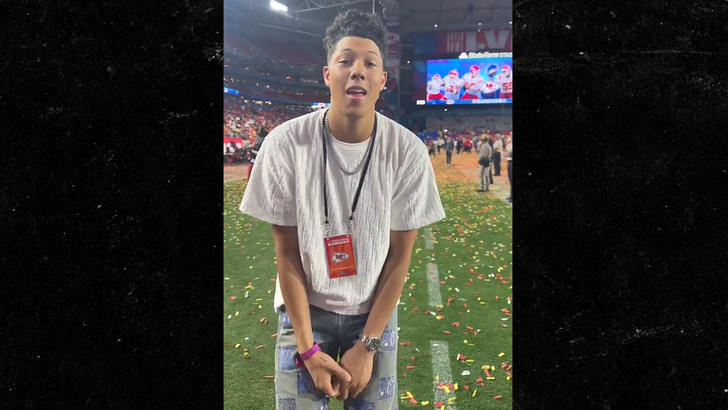 The roped-off area comes to mind — as does that epic water pour during last season … among JM highlights from his young career.
It's not quite 2 Super Bowl rings, like Patrick, but Jackson's doing it his way.
Source: Read Full Article