Laura Harrier catapulted to stardom after playing Spider-Man's former love interest Liz Allan in Spider-Man: Homecoming—and rightfully so! She been modeling for years, took classes at the William Esper Studio, and actually made her acting debut playing Destiny Evans in the iconic soap opera One Life to Live. And in the years since, the actor/model/fashion It-Girl has only continued her meteoric rise with truly amazing projects (a role in BlacKkKlansman here, a David Yurman ambassadorship there).
But alas! *cue my best Carrie Bradshaw voice* I couldn't help but wonder…does she happen to be dating anyone right now? Luckily for me, I'm nosey AF and think that the FBI should actually be reaching out to me for sleuthing tips ¯\_(ツ)_/¯ . So without further ado, here's everything you need to know about Sam Jarou, aka the man in Laura's life right about now. 👀
Laura and Sam are engaged!!
And Laura announced the happy news in the most iconic way possible: via a Cosmo cover, of course! "We did get engaged recently, which I'm very excited about," she told Lola Ogunnaike.
https://www.instagram.com/p/CiulH0ZuUGZ/?utm_source=ig_embed&utm_campaign=loading
A post shared by Cosmopolitan (@cosmopolitan)
"It was really simple and sweet in Paris. I never wanted one of those big showy public engagements. That's just not my personality."
"The cliché of when you know, you know. I never really believed it until that happened to me. It's a funny feeling when you just find peace and calm," Laura added. "I also really do believe that you need to be ready within yourself before you can find somebody else to be with, which I also always thought was a cliché until I felt secure within myself and the person I am and where I'm at in life."
For more from Laura's cover story for Cosmo's Mental Health issue, head right this way:
Sam is a Parisian consultant who splits his time between France and L.A.
Unsurprisingly, Sam is a man of many talents! Not only is he a Paris-based consultant, but he's also worked for brands like Supreme and Stussy. And if you thought that this would obvi make him a fashion man at heart, then you'd def be right considering…
https://www.instagram.com/p/CDMLXFkh_Dw/?utm_source=ig_embed&utm_campaign=loading
A post shared by S.G. (@sam_ir8x)
In her Cosmo cover interview, Laura called Sam the "first man I've dated where I'll actually listen when he gives me outfit advice," which seems especially appropriate considering his fashion roots!
He and Laura have attended Paris Fashion Week together 🥺
Earlier this year, the ever-trendy couple went to many shows in the City of Love as part of Paris Fashion week. From the Louis Vuitton Womenswear Fall/Winter 2022/2023 show to Alaïa's Spring Summer 2023 presentation, the duo was dressed to the nines any time they made an appearance. Ugh, and the smiles?! The hand-holding?! 😭❤️. Laura and Sam 4 ever.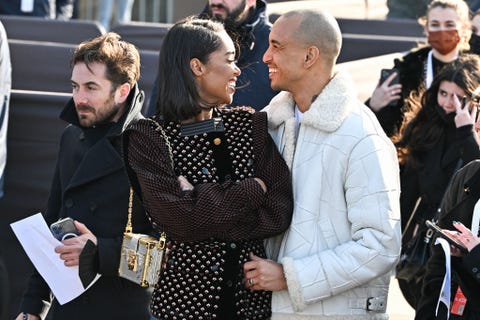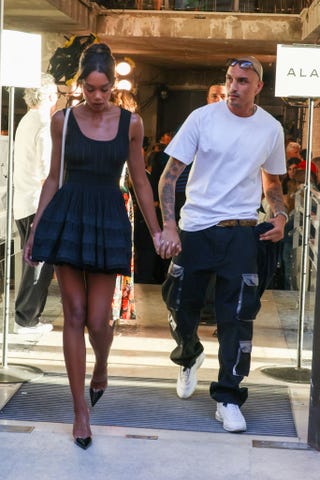 He's a Scorpio
What?!?! You were all wondering! Indeed, Sam is a water sign—at least, according to his friend's post on Instagram from 2016 (I did say I was nosey!) wishing him a happy birthday:
https://www.instagram.com/p/BMkWA3WDFsS/?utm_source=ig_embed&utm_campaign=loading
A post shared by GLO IN DA DARK 🕯 (@_gogito)
Sam and Laura were first linked in July 2021, but they met back in 2019
The couple was first seen looking an item back in July 2021, when they were spotted kissing during a trip to Monaco. Trés romantic! At the time, the actor was actually in town to attend a Louis Vuitton dinner (stunning pics of her ahead) and reportedly "spent some time by the pool with Sam before skipping town together," per Just Jared.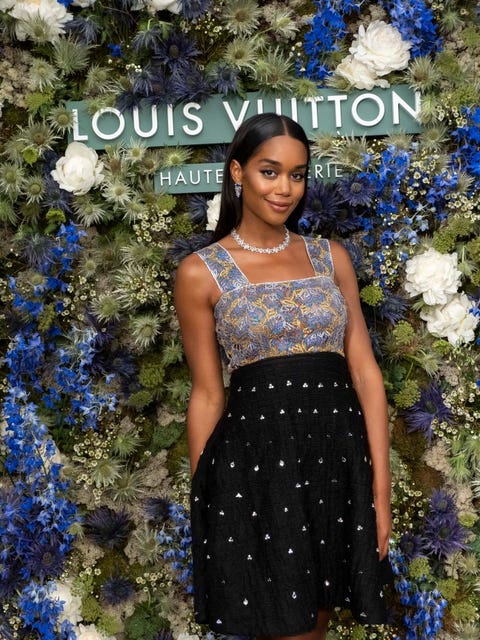 As we know from the Cosmo cover, though, Laura and Sam actually met at a dinner back in 2019 (!!) in Los Angeles. Talk about keeping things private!
He and Laura also went on a *chef's kiss* vacation this summer
Clearly, the couple that travels together stays together, considering the Hollywood actor was seen enjoying a sunny day at sea with Sam on July 13 in none other than Portofino, Italy. Per reports, the duo took a boat out onto the water and were spotted swimming and tanning for hours.
Late last year, Laura and Sam were also captured sharing a sweet kiss on the water while on vacay in Mexico. BRB, putting all these travel pics on my Pinterest board ASAP because clearly my current manifesting tactics are nawt doing enough.
Source: Read Full Article