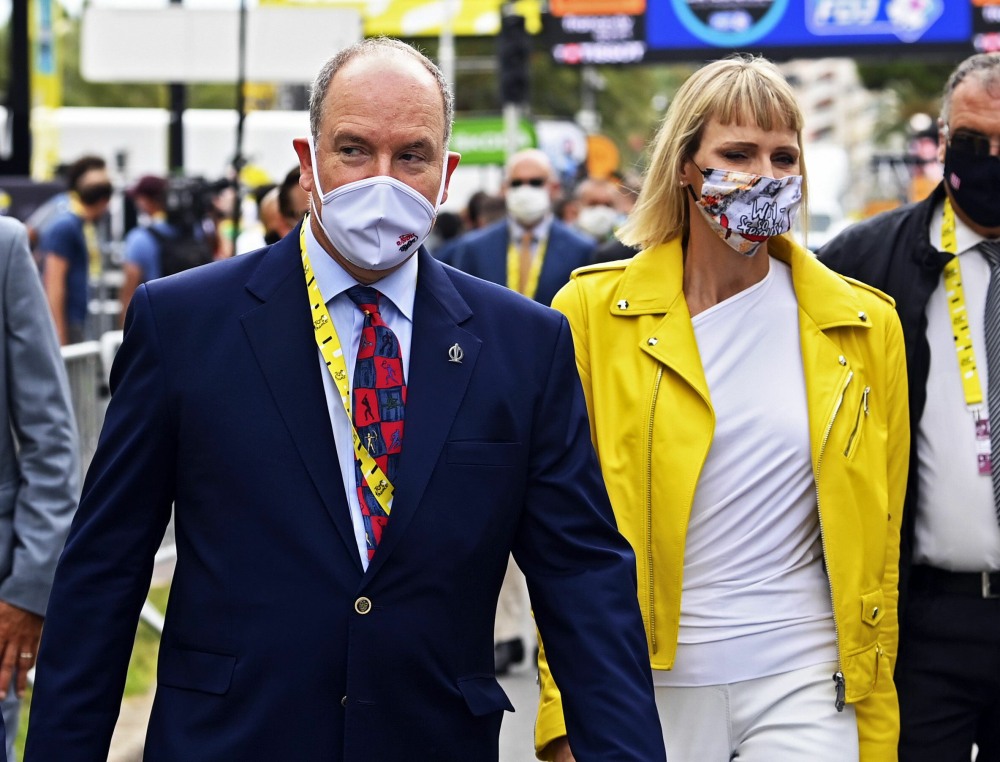 It's taken three months but the European tabloids are finally talking about Princess Charlene's absence from the royal court in Monaco. Not that Charlene was actually a regular "at court." For years, Charlene has spent most of her time outside of Monte Carlo, in a home which is actually in France. Charlene has preferred not to spend too much time in The Prince's Palace (aka the Pink Palace) in Monte Carlo. That's because she's never been popular in Monaco and she hates her husband and his family. Which is why no one believes Charlene's story about her medical drama forcing her to stay "grounded" in South Africa from May until "the end of October." So what are the European media outlets saying? I'm so glad you asked!
No recent photos of Charlene & Albert: Monegasques living in the tiny but fabulously wealthy city-state and tax haven on France's southern coast are hugely loyal to their Royals, and expect a traditional family photograph whenever there is a historic date to celebrate. Sadly, the society lensman normally hired to produce such pictures – not just for local subjects but also for the international media – was told his services were not required this time around. Instead, even normally reverential outlets such as the highly respected Madame Figaro in Paris used long dated images of the couple, asking: 'Are Charlene and Albert II of Monaco on the verge of divorce?'

French gossips are on the case: Stéphane Bearn, easily the most high-profile and trusted Royal commentator in France, uses an impeccably sourced piece in the latest Paris Match to discuss the torturous separation. He describes subjects in Monaco becoming increasingly angry about their runaway Princess, as they criticise everything from Charlene's mood swings to her appearance. 'In Monaco, since the departure of Charlene, tongues have loosened,' Mr Bearn writes. 'In the whirlwind of a hard-nosed court, her fine shine is rubbing off. Her sad looks are regarded as haggard. Disappointed Monegasques talk about her anger, her whimsical moods, which are as changeable as her hair.'

Charlene's excuses: Referring to the couple's six-year-old twins, who remain in Monaco with their nannies, Mr Bearn writes: 'The Palace had to invoke a suffering Princess so often that the Monegasques today find it hard to believe. By crying wolf, the mother of Jacques and Gabriella would have discredited and isolated herself.'

Charlene's "medical drama": A Monaco source who knows the couple well meanwhile suggested the excuse was 'sounding very thin, especially considering how many times it has been reeled out'. She added: 'Patients with very serious problems are flown to other parts of the world all the time. The Princess has the finest medics in the world looking after her – making a flight home extremely safe and comfortable would not be that difficult.'

No plans to return: Another Palace source was even more forthright, telling Paris Match: 'The Princess has, for the time being, in reality, no intention of returning.' Instead, she has been seen house-hunting near Johannesburg, close to where she was brought up in a modest suburban family as Charlene Wittstock, the daughter of Mike Wittstock, a photocopy machine salesman. Charlene has been in South Africa almost constantly since it emerged last December that Albert was facing yet another paternity suit.

When Albert took the kids to visit her in June: Another Monaco-based source said: 'It was assumed that Charlene would travel back to Monaco with the Princes and Princess but when that didn't happen, alarm bells started ringing particularly loudly. Yes, Charlene is saying all the right things about Albert on social media, but it all sounds a bit hollow and distant – almost like she does not want to be depicted as the bad guy in all this.' Royal commentator Stéphane Bearn concurs, writing in reference to Prince Jacques and Princess Gabriella: 'By causing the break-up, Charlene would lose what she always said was most dear to her.'
[From The Daily Mail]
I think all things can be true at once and there is probably truth to all of this and then some. It's true that Monegasques don't like Charlene and they think she's a liar. It's also true that Charlene knows that she's surrounded by back-stabbing vipers and is not among friends. The part about Charlene's curious social media statements… does Charlene honestly think that if she just says vague words on Instagram, people are not going to blame her for, you know, flying to South Africa and refusing to come back, lying about a medical issue and leaving her kids behind for months? This whole thing is so bizarre. I guess she did escape but there's still so much other stuff being negotiated.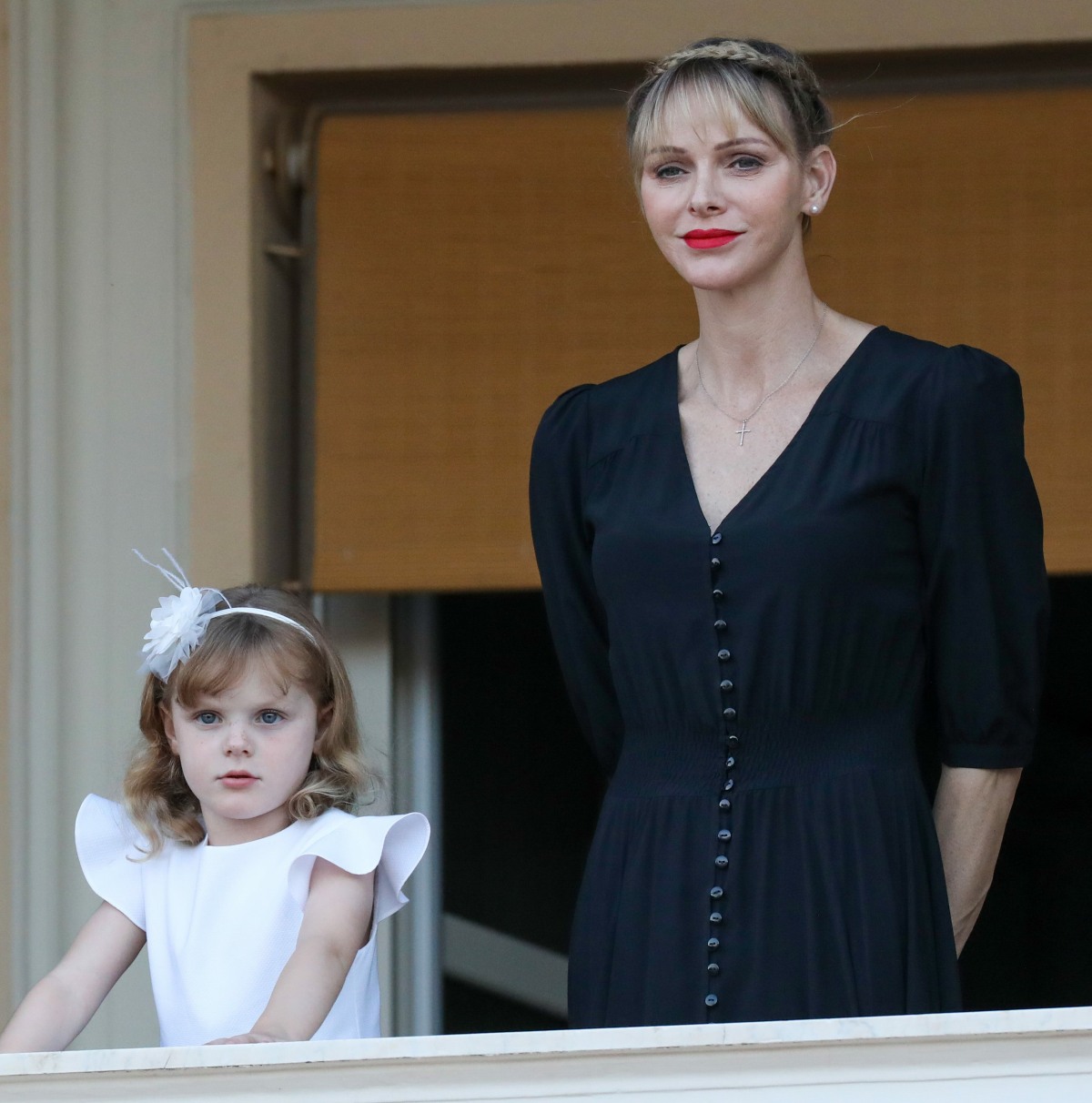 Photos courtesy of Avalon Red.
Source: Read Full Article