Today in information society simply never asked for, Meghan Trainor revealed that she and her husband Daryl Sabara built two toilets next to each other in their home so they could…use the the bathroom directly next to each other. I'll give you a moment to reconcile with this / make this face ☹️.
"We just got a new house, and we did construction," Meghan said on Nicole Byer's podcast Why Won't You Date Me?, via People. "Nobody knows this, but in our bathroom there was one toilet. And a lot of times in the middle of the night when we're with the baby, we gotta pee at the same time. So I was like, 'Can we please have two toilets next to each other?'"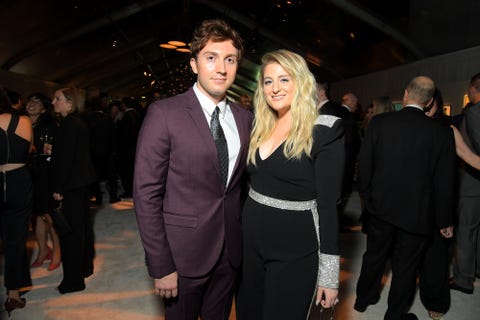 Understandably, the contractor thought she was joking. But she wasn't! As she put it, for some reason, "We pee at the same time a lot." At this point you're probably wondering the obvious. Do…do…do Meghan and Daryl do more than pee at the same time. According to her, they've only pooped together "twice."
I'll once again give you a moment to process what's happening, take your time. Anyway, apparently elsewhere in the podcast Meghan talked about how she and her husband were set up by Chloe Grace Moretz and said "I love you" after just six days of dating, so let's end on that note for our own mental self-preservation.
Source: Read Full Article