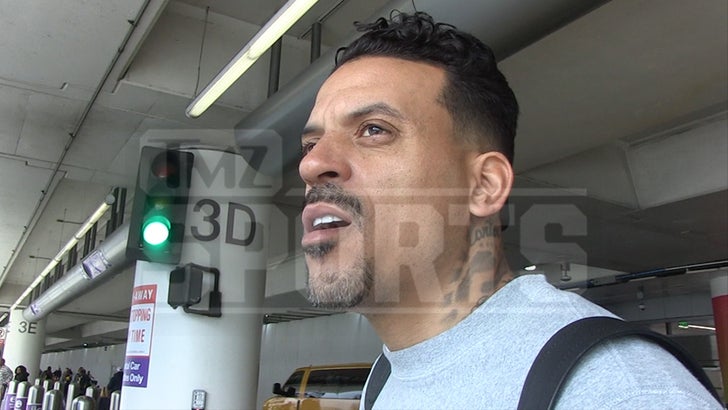 Ex-NBA star Matt Barnes says LeBron James has done enough in a Laker uniform to be forever enshrined outside Crypto.com Arena … but tells TMZ Sports they gotta focus on getting Kobe Bryant's statue up before they even think about it.
We spoke with Barnes weeks after James became the NBA's all-time scoring leader … and we asked if the record, plus his one NBA title in L.A., is enough to get a monument at 1111 S. Figueroa Street.
The former Lakers forward says he's with it … but not before Kobe, who has yet to get the treatment since his retirement in 2016.
"S***, they gotta worry about getting that Kobe statue up first," Barnes said at LAX on Wednesday.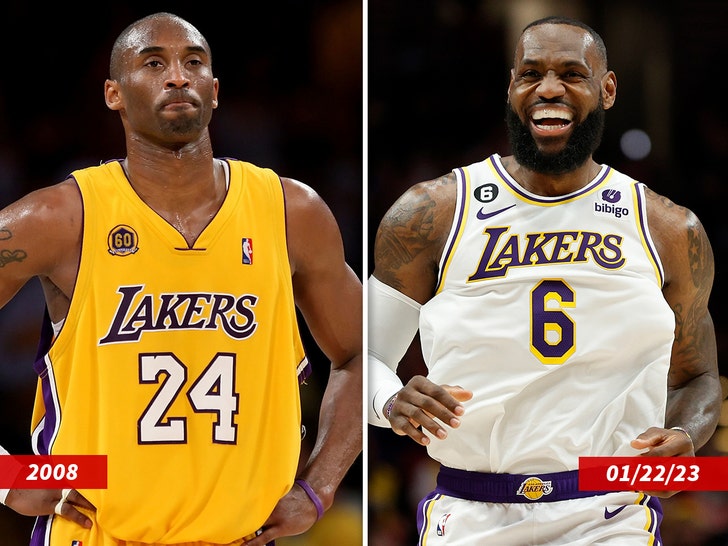 The Lakers retired both Bryant's #8 and #24 in 2017 … but as of right now, no details have been announced regarding his statue outside "The House That Kobe Built" — aside from the fact it will happen eventually.
Of course, Bryant has been honored in many ways since his death in January 2020, including murals and themed basketball courts across the world. Sculptor Dan Medina, also placed a temporary statue of Kobe and his daughter, Gigi, at the crash site on the anniversary of their death.
The NBA also renamed their All-Star Game MVP trophy in his honor.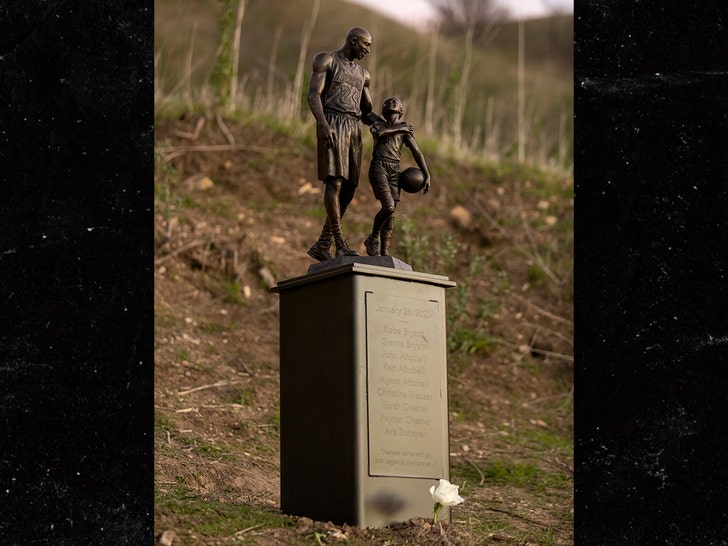 As for James, Barnes believes a King James statue in L.A. will still happen — 'cause let's face it, he's "an all-time great."
"I'm sure they'll find a way to honor him with a statue," Barnes said.
If it happens, LeBron and Kobe will join fellow Lakers greats like Jerry West, Shaquille O'Neal, Magic Johnson, Kareem Abdul-Jabbar and broadcaster Chick Hearn.
LeBron statues in Cleveland AND L.A.?? We'll see.
Source: Read Full Article