Margaret Qualley has become a household name thanks to the success of Netflix's Maid — and fans are already clamoring for a second season. Qualley had star power before the show, however. Her mom is actress Andie MacDowell, a verified cultural icon, and her sister Rainey is a successful musician, under the stage name Rainsford. It seems like Rainsford isn't the only one with a pension for music in the family. That's because Margaret Qualley's boyfriend is a famous musician. Keep reading to learn more.
'Maid' has made Margaret Qualley a household name 
Qualley was a star before Maid, but she doesn't have her mother's name recognition. Thanks to her new show, all of that may change. Although Qualley previously starred in big projects like Once Upon a Time in Hollywood, and FX's Fosse/Verdon. Maid sees her in the title role, as a young woman who escapes an abusive marriage with her young child. 
Despite the show's success, a second season seems unlikely at this point. The show is based off a book written by Stephanie Land, and the show's creator seems to think they exhausted that material with the first season. She is open to writing a second season centering on a different maid, but Qualley may not be involved.
However, when it comes to Netflix, viewers have learned to never say never. The streaming platform has built its reputation on rebooting un-rebootable shows. Maid could very well be the next Lucifer if fans make a big enough stink. 
Margaret Qualley's boyfriend is Jack Antonoff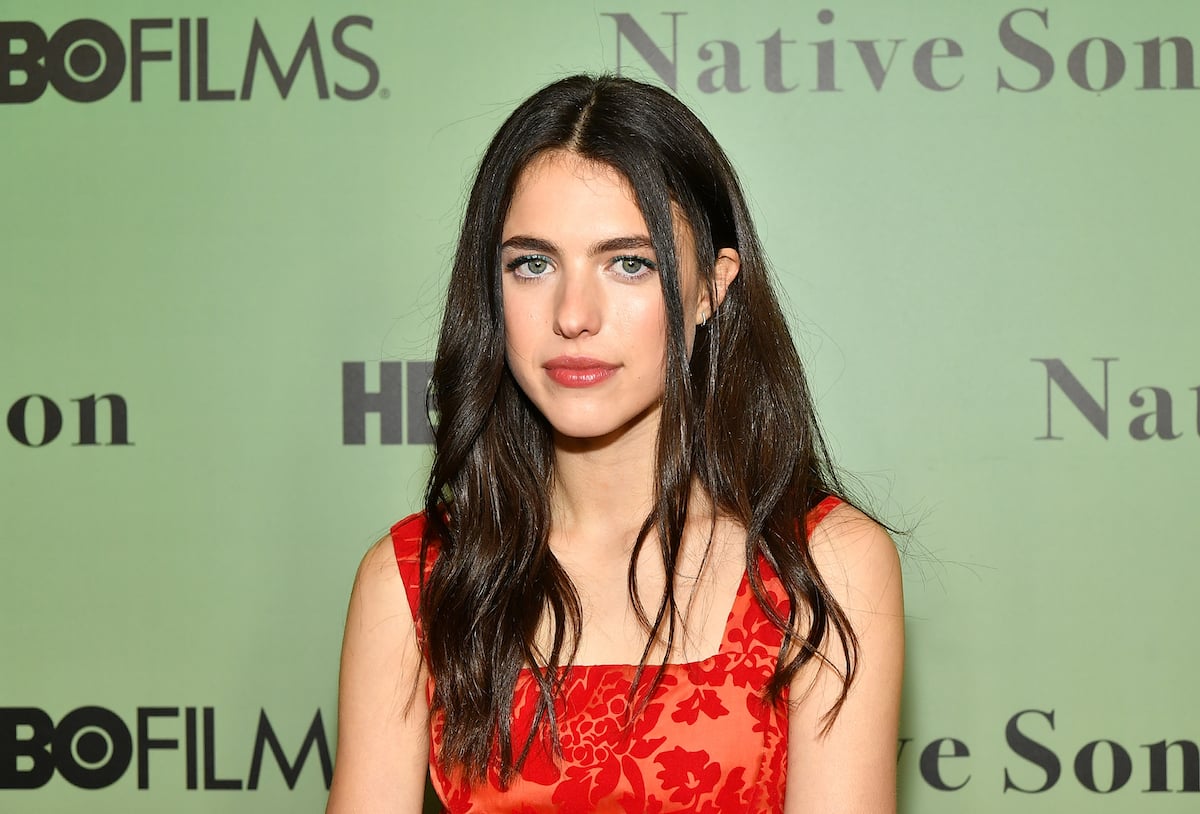 Now that Margaret Qualley is bigger than ever, fans freaked out when they learned that musician Jack Antonoff is her boyfriend. Antonoff is a musician and a music producer. He has his own following for the bands he plays with, like the Bleachers. As far as music production goes, Antonoff is a hitmaker. He has produced many of Taylor Swift's most popular albums, as well as those of Lorde and Lana Del Ray. 
Qualley and Antonoff haven't officially made their romance public, but they've been spotted canoodling in multiple cities. Paparazzi have taken pics of the two holding hands, cuddling, and even kissing. It seems like fans don't need their formal confirmation to be sure that these two are involved. Antonoff has dated actresses before. He had a long term relationship with actress Lena Dunham that ended in 2018. As for her part, this seems to be the first time Qualley has dated a musician. 
Qualley's relationship history includes plenty of actors
Qualley has been romantically linked with a number of actors. She was first linked to Fault in Our Stars actor Nat Wolff. In fact, her relationship with the child actor helped her launch her own career. Although Qualley had a famous mom, MacDowell didn't raise her daughters in Hollywood. Qualley led a mostly normal life, and landed her first acting gig while visiting Wolff on set. 
After she and Wolff separated, Qualley was linked to SNL's Pete Davidson. She and Davidson never confirmed their relationship publicly, mostly because they didn't have time. MacDowell did hint that Qualley and Davidson were in a relationship, but two months after they started, the two split. Then, during the height of the pandemic, Qualley began dating Shia LaBeouf. 
Qualley and LaBeouf met while making a music video for Qualley's sister, Rainsford. The two must have hit it off, because they started dating. Photographs of the two out and about in LA seemed to confirm their relationship. However, LaBeouf was accused of assault by his ex, FKA Twigs. Once the allegations came to light, Qualley broke things off. 
Source: Read Full Article