The eldest daughter of former president Barack Obama seems to be in good spirits when photographed outside the smoke shop in Loz Feliz, L.A. with a vape pen in hand.
AceShowbiz – Malia Obama couldn't contain her happiness after visiting a smoke shop in Los Angeles. The former First Daughter, who has been smoking for years, appeared to be in good spirits when leaving the smoke shop in Loz Feliz on Sunday, January 23.
The 23-year-old was all smiles while holding what appeared to be a Hyppe Max Flow disposable nicotine vape. She didn't have any bag with her and chose to carry her belongings in her hand, including her cellphone, wallet, pack of gum and vape.
The Harvard grad dressed casually for the outing. She wore a baggy gray sweatshirt with matching sweatpants. She topped off the look with a pair of cozy $150 Birkenstock clogs worn with socks.
The daughter of former president Barack Obama wore her long hair down in loose waves. She also sported a blue face mask, which was pulled down to her chin after she left the store. She was smiling from ear to ear outside the smoke shop before entering a friend's car.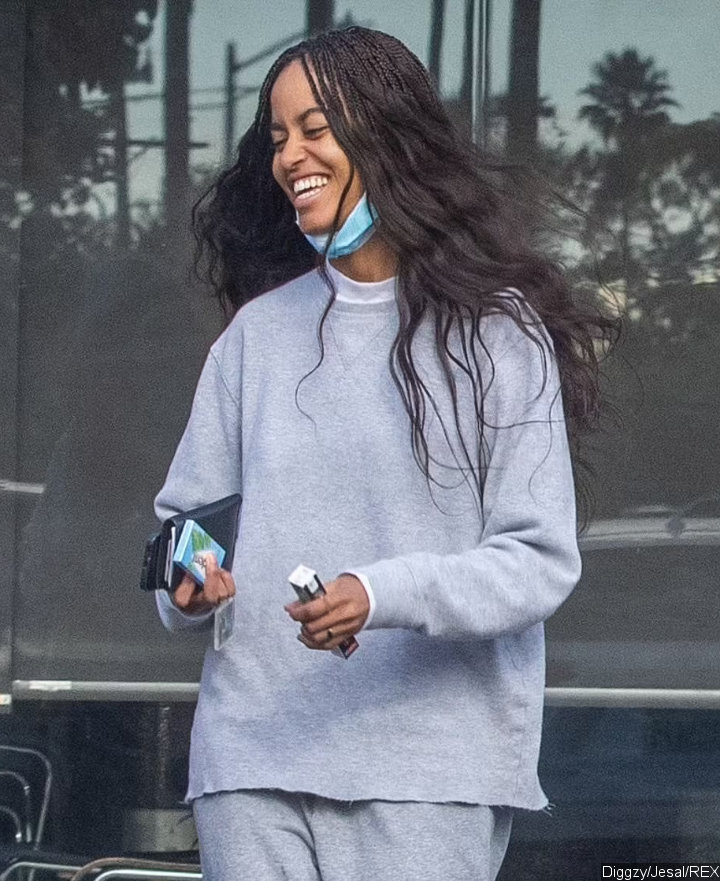 Malia Obama was seen joyfully exiting a smoke shop in Loz Feliz, Los Angeles.
A week before, Malia, who has scored a position on the writing staff of a new Amazon project by Donald Glover, was enjoying a cigarette break at work. On Tuesday, January 18, she was seen puffing away on a smoke outside to relieve her stress.
She wore a bright yellow sweater with a zipper at the top teamed with cropped green pants and black sandals. She also sported a pair of sunglasses and carried a canvas tote bag.
Before taking a smoke break, Malia was seen at a coffee shop working on what looked like scripts. She then met up with a photographer friend, who took several photos of her with her camera.
Malia's sister Sasha is currently also living in Los Angeles. The 20-year-old is believed to have transferred to the University of Southern California after previously entering the University of Michigan in 2019.
Source: Read Full Article