Can we all take a moment to agree that Lady Gaga's style during the House of Gucci press tour has been lit-er-al flawless perfection? Every premiere event has been jaw-dropping, but last night Gaga stepped out in her most breathtaking look yet—a custom black dress by Armani Privé with a completely sheer halter top.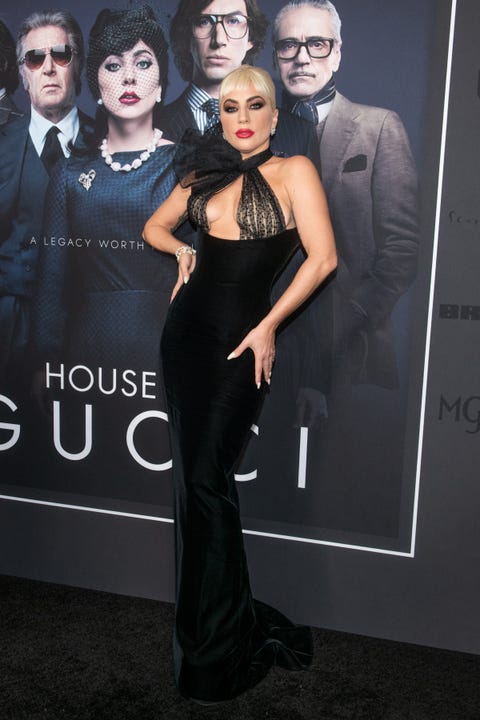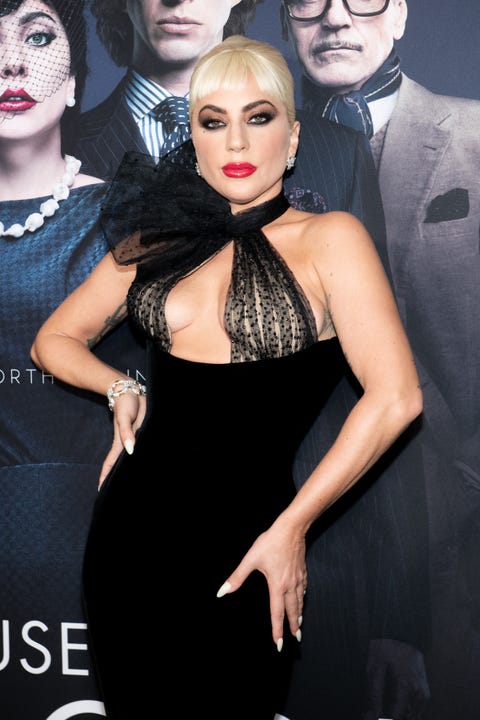 And here's a dreamy sketch of the dress if you wanna nerd out with me for a quick moment:
https://www.instagram.com/p/CWYB8VVtofU/?utm_source=ig_embed&utm_campaign=loading
A post shared by Giorgio Armani (@giorgioarmani)
"I'm so excited to be here tonight. I grew really close to Lincoln Center," Gaga told Entertainment Tonight at the event. "I used to come listen to Wynton Marsalis play trumpet and I'm just really honored to be here tonight."
She added, "I feel so honored to be on screen with Al Pacino. With all these great actors. This is an incredible cast." (Psst: Gaga also admitted to going down to Canal Street to get a fake Gucci bag back in the day, saying "Of course I did. Who didn't? We all did.")
Reminder that House of Gucci drops November 24 right in time for Thanksgiving, and follows the romance of Patrizia and Maurizio Gucci. You know, before Patrizia allegedly hired a hitman to murder him and was arrested for the crime? Awk. The film also stars Adam Driver (who plays Maurizio), Jared Leto (who plays Paolo Gucci), Jeremy Irons (who plays Rodolfo Gucci), Salma Hayek (who plays Giuseppina Auriemma), and Al Pacino (who plays Aldo Gucci).
Source: Read Full Article