Kelly Ripa often talks about her three children on Live with Kelly and Ryan – and she's incredibly proud!
MORE: Kelly Ripa's surprising injury revealed during trip to visit son Joaquin in Michigan
Last week, the doting mom opened up about her only daughter Lola, 21, revealing that she was set to face a new chapter in her life later this year as she embarks on the world of work.
Lola is in her final semester at New York University, meaning that she will graduate this year.
VIDEO: Kelly Ripa and Mark Consuelos' incredible love story
The aspiring musician recently spent several months in London as part of a study abroad program, and is now back at her parents' home completing her studies.
MORE: Lara Spencer sends supportive message to GMA co-star following 'challenging' experience
TRENDING NOW: Amy Robach's daughter reveals future plans after T.J. Holmes affair
Kelly opened up about Lola moving back home on Monday's show, as she hosted alongside husband Mark Consuelos, who was filling in for Ryan Seacrest.
Mark explained: "Lola Consuelos, our daughter, came home last week [from London] and she's so excited to be living with us again.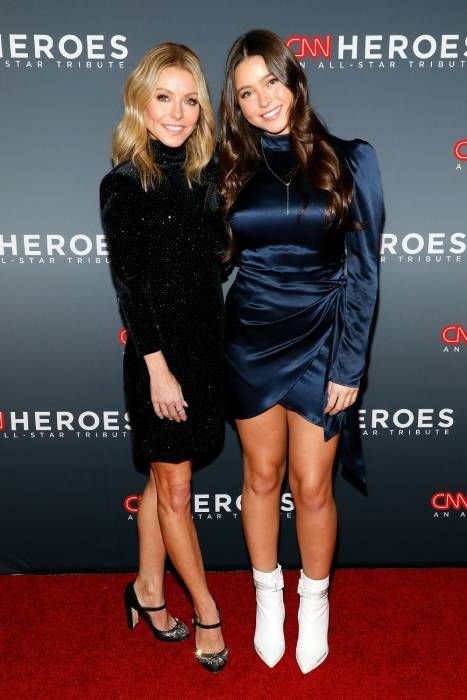 Kelly Ripa's daughter Lola will be graduating from college this year
"It's her last semester of college so she won't be going back into an apartment. And you know what she's started doing? Doors closed in our bedroom, she doesn't knock.
TRENDING NOW: Amy Robach's daughter reveals future plans after T.J. Holmes affair
POPULAR: Kelly Ripa's son's beach photo raises serious questions for this reason
"She just walks on it and says 'Hey girls', and so I said 'Lola I'm very excited that you're home, we missed you, you are the heart of this family, you are so funny and fantastic, but you've got to knock.'"
Kelly added: "At this point, anything you walk in on is your problem! She keeps testing the same part of the fence, over and over again. She knocks while entering now. Be warned Lola Consuelos!"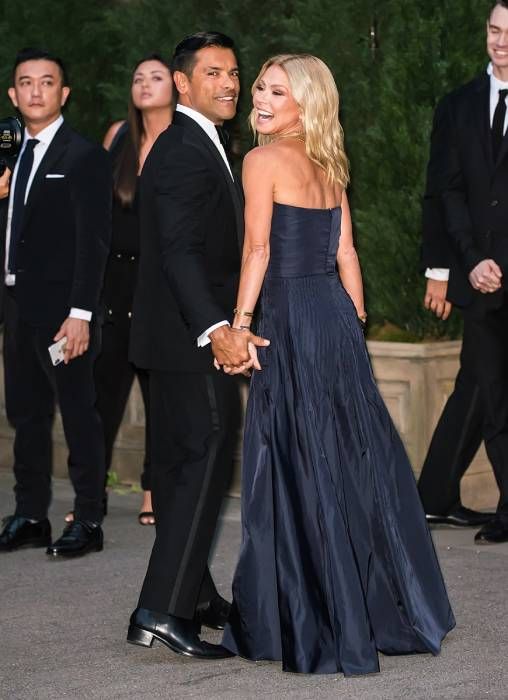 Kelly and husband Mark Consuelos share three children
Lola is likely to embark on a career in the music industry after college, having shown great talent last year when she released her debut single, Paranoia Silverlining.
TRENDING NOW: NCIS: LA star Eric Christian Olsen's transformation shocked wife and fans
SEE: GMA3 stars' wedding photos: Dr. Jennifer Ashton, Amy Robach, T.J. Holmes, more
All three of Kelly and Mark's children are incredibly self-sufficient – something that their mom and dad were keen about. The Live Wire author – who is also mom to Michael, 25, and Joaquin, 19 – spoke out about the need for her children to earn their own way in life on Instagram.
Back in 2019, she shared a photo of Michael – who was then at college – with the caption: "When your son gives you a job.."
One follower asked whether Michael had dropped out of school, to which she replied: "Michael goes to college and is a senior and works full time. He is in his first non parent subsidized apt with roommates.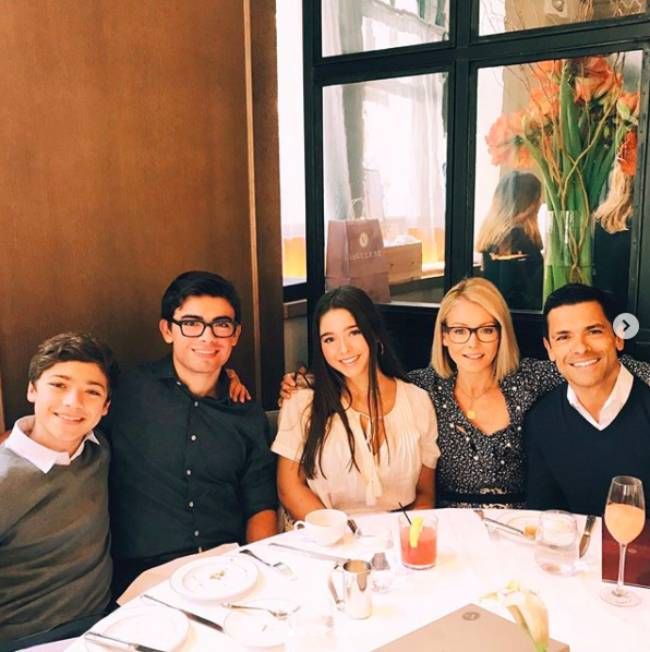 Kelly and Mark with children Michael, Lola and Joaquin
"I'm used to getting a lot of slack because people love to have fake outrage over something they didn't see. They only read a headline and wag their tired fingers."
MORE: Ryan Reynolds and Blake Lively's oldest daughter makes rare public appearance and she's so grown up
POPULAR: Kelly Ripa and Mark Consuelos show support for youngest son Joaquin
She went on to say: "I didn't grow up privileged and neither did @instasuelos. We work and we expect our kids to as well. And the fact that a pack of fools want to [expletive] about that, I say let em."
Read more HELLO! US stories here
Source: Read Full Article