Tales of Johnny Depp's good deeds abound in Hollywood. Depp is known for greeting fans on the set of Pirates of the Caribbean movies, in full Jack Sparrow wardrobe, and staying to sign every autograph and take every picture. Back in the '90s, Depp sent flowers to celebrity fan Jennifer Love Hewitt.
Hewitt spoke about her encounters with Depp in a 1998 interview in Movieline magazine's June issue. Around this time, Hewitt was making Can't Hardly Wait and I Still Know What You Did Last Summer. Depp was fresh off Donnie Brasco.
Here's what the card Johnny Depp sent with flowers to Jennifer Love Hewitt read
Hewitt began acting as a child. It was important to her to finish high school, and when she did, Depp congratulated her.
"After my graduation, I got this basket of the most beautiful flowers you've ever seen with a note from Johnny Depp saying, 'I know how hard it is in this business to do what you did. Congratulations. I'm very proud of you. All my love, Johnny,'" Hewitt told Movieline in 1998. "He's such an angel."
Johnny Depp and Jennifer Love Hewitt go back further than 1997
Hewitt also explained her history with Depp. She was a longtime fan, and knew mutual friends via the industry. However, when one tried to set her up to meet Depp, it backfired.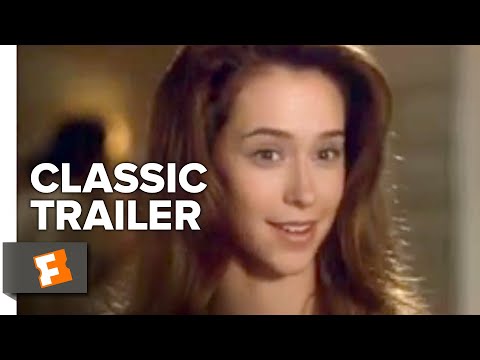 He came by the Party of Five set specifically so that I could meet him because our lighting guy knew him and told him that I was a fan. It was one of those days when you just show up in your sweats and no makeup and I just looked hideous. So I'm in my trailer when the wardrobe girl goes, 'Johnny Depp is standing right outside.' I looked outside and sure enough, he was there. I threw myself on my trailer floor screaming hysterically. 'I can't meet him! I can't meet him!' So I ran out, right past him – screaming – and I locked myself in the makeup trailer. Afterwards, I couldn't believe I'd acted that way. I was so humiliated.
Jennifer Love Hewitt made it right
Fortunately, Hewitt got a second chance. She had an in, since both the Summer movies, Can't Hardly Wait and Donnie Brasco were all released by Columbia Pictures.
"Then, Columbia got me premiere tickets to Donnie Brasco and I waited so long outside the theater to see him that they gave away my seat and I couldn't go to the movie," Hewitt said. "But I called out to him as he was walking in and he turned around and looked at me and waved – it felt like it was in slow motion."
Hewitt missed the movie that night, but it wasn't a wash. She still had her tickets to the party.
"So while the movie was playing I went to where the after-party was," Hewitt said. "I said to the guard, 'This is the situation. I have to meet him. It's been a whole adventure.' So the guard took me in and I got to meet Johnny. And he knew exactly who I was. He was like, 'Thanks for all the sweet things that you've said about me.' Then he called me one day on the set of Party of Five just to see how I was doing."
Source: Read Full Article