Jada Pinkett Smith and Will Smith are among the Hollywood couples who are still together. They've been married for nearly 23 years and have known each other even longer. Husband and wife for decades is no small feat, especially by Hollywood standards.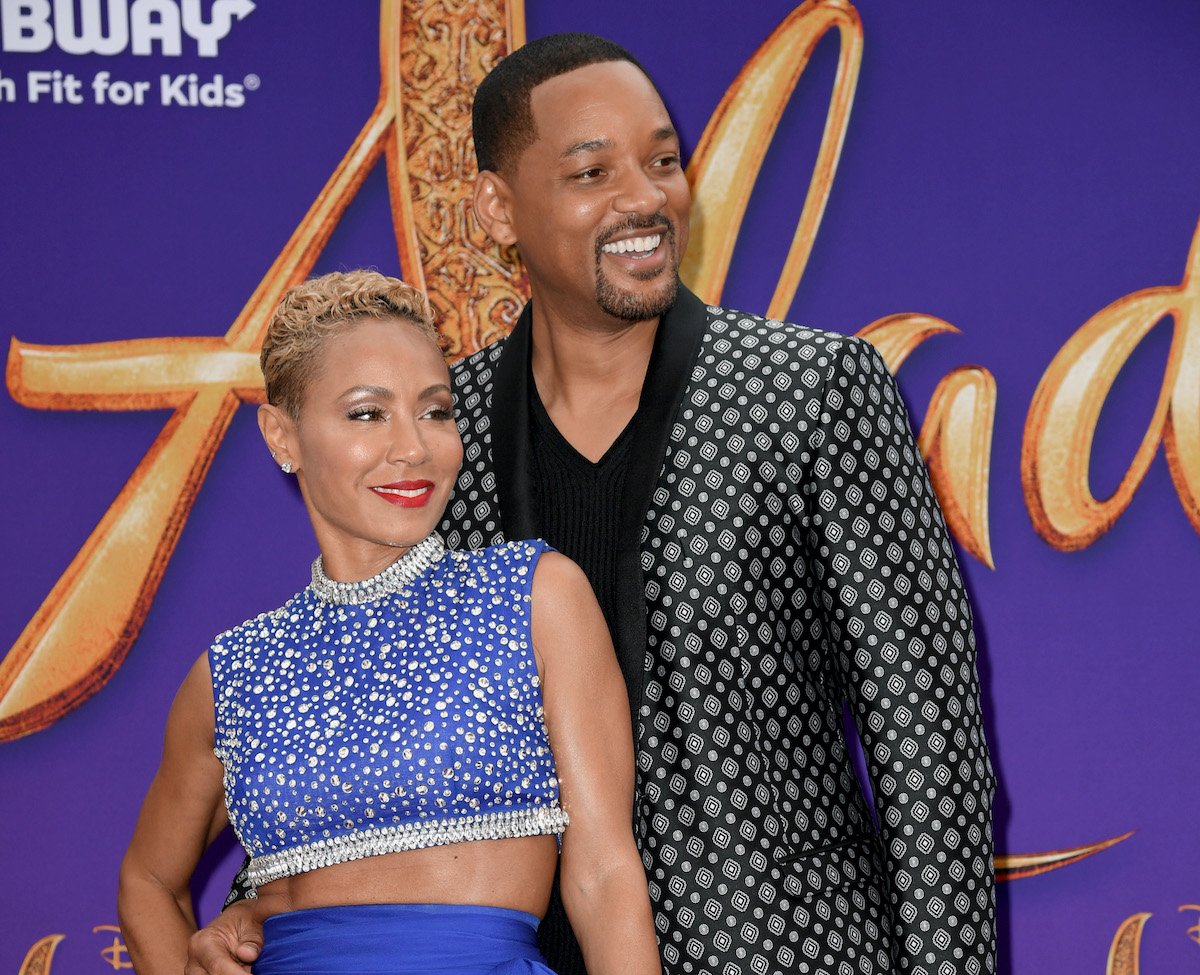 How do they keep sparks from fizzling out of their marriage? According to Pinkett Smith, the key is friendship.
Will Smith and Jada Pinkett Smith met during 'The Fresh Prince of Bel-Air'
As previously mentioned, Smith and Pinkett Smith met during The Fresh Prince of Bel-Air in the '90s. Pinkett Smith auditioned for a spot on the show but was unsuccessful. 
During the audition process, she and her future husband crossed paths. They both went their separate ways. Years later the two reconnected and started dating. They got married on December 31, 1997.
Jada Pinkett Smith says 'very deep friendship' helps to 'rekindle' romance within a marriage
Pinkett Smith offered up some relationship advice in an Apri 2011 interview with Glamour UK. Asked how she and Smith "keep the romance alive" she explained that it's all about friendship.
When sparks may not be flying Pinkett Smith said it's a "very deep friendship" that helps them return.
"I think the most important thing is learning to be really good friends," she said. "Because a romance is a really great component to have but to keep a sound relationship when sometimes that fire is not burning as strong."
She continued, saying it's "inevitable if you've been with somebody for a long time. You have to have a very deep friendship because usually, that's what will rekindle everything."
Will Smith and Jada Pinkett Smith are learning to be friends
Smith and Pinkett Smith have found themselves working on the friendship aspect of their relationship while isolating together during the coronavirus pandemic. As previously mentioned, Pinkett Smith opened up about being friends with Smith on an April 2020 episode of Red Table Talk. 
"The thing that Will and I are learning to do is be friends," she said. "You get into all of these ideas of what intimate relationships supposed to look like. What marriages are supposed to be." 
She continued, saying, "So Will and I are in the process of him taking the time to learn to love himself, me taking the time to learn myself, right? And us building a friendship along the way."
Just because they've been married for decades doesn't mean Pinkett Smith and her husband know all there is to know about each other. She says in spending so much time together they've realized there's a lot to learn.
"Let me tell you that's been something. To be married to somebody for 20 some odd years and then realize I don't know you and you don't know me! And also realizing too there's an aspect of yourself you don't know either," Pinkett Smith said.
The couple share two kids together, Jaden Smith and Willow Smith. The Aladdin star also has another son, Trey Smith, from a previous marriage.
Source: Read Full Article