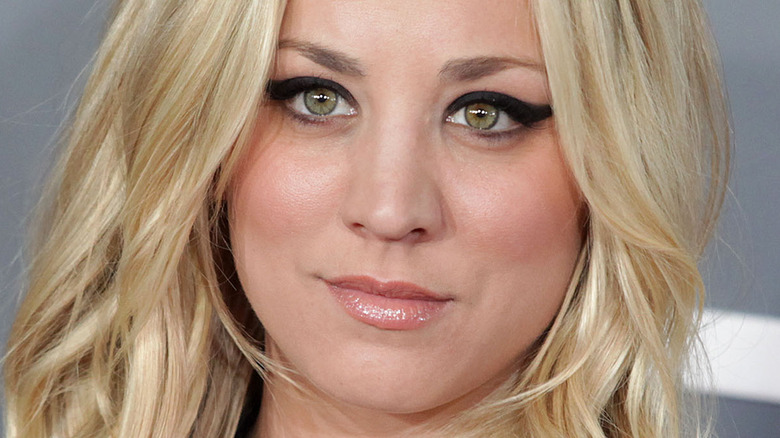 DFree/Shutterstock
By Haley Van Horn/Aug. 26, 2021 3:40 pm EDT/Updated: Aug. 26, 2021 3:44 pm EDT
Before Kaley Cuoco starred as Penny on "The Big Bang Theory," she was Bridgett Hennessy on "8 Simple Rules." Per IMDb, her career kicked off on the show that ran from 2002-2005. Her television father was played by John Ritter, who starred as the infamous Jack Tripper on "Three's Company" before working with Cuoco (via Biography).
It was on the set of "8 Simple Rules" where he began to feel ill. He complained of chest pains, nausea, and vomiting. He was taken to a hospital near the studio they were filming the show, but it was too late. He suffered from a torn aorta and died at the age of 54.
The show attempted to persevere through the tragic death of Ritter in 2003. They didn't shy away from what happened, having the characters mourn their father and husband (via The Things). Eventually, the series came to an end in 2005 due to low ratings. No matter how much time has passed, the cast of "8 Simple Rules" feel the loss of Ritter, especially Cuoco.
John Ritter and Kaley Cuoco had a special bond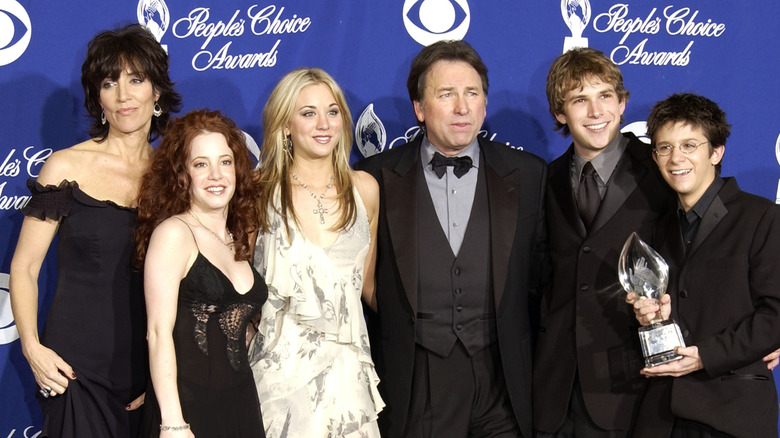 It's been 18 years since John Ritter passed away suddenly, and the pain is still there for his TV daughter. Kaley Cuoco made a heartwarming appearance on the ABC docuseries "Superstar," which featured an episode on Ritter (via USA Today). When asked about her onscreen father, Cuoco got emotional. She described Ritter as one of a kind, saying he was, "like no one I've ever met. The most generous man, the most fun."
She described the atmosphere on set the day Ritter died. "Everyone was just crying, bawling and then people started telling stories," she said. "I'll never forget, there was the mailman at Warner Bros. and he was like, 'I'd like to speak'." She continued, "He goes, 'I used to deliver the mail here. John would always say hi to me' and I was like, 'Of course he did,'" (via Newsweek). It was clear the pair had a special bond. She continued the interview by saying, "I really love him so much, to this day."
Source: Read Full Article