Hailey Baldwin and Justin Bieber's official wedding is going down in just a few days over in South Carolina! At least that's what TMZ is out here reporting—and considering Justin and Hailey were spotted there as recently as August, that adds up.
August 12: @justinbieber and @haileybieber spotted out in South Carolina pic.twitter.com/Vs7Xsc4Z9W
While the wedding will doubtless be amazing and perfect and whatevs, TMZ reports that guests at the Montage Palmetto Bluff hotel—where the wedding is taking place—are super pissed (actually, "livid") because the ceremony is killing their vacation vibes.
Apparently, some major areas of the hotel are being completely "closed off from hotel guests," and the hotel informed everyone of this inconvenience pretty last minute. TMZ obtained an email from The Montage Palmetto Bluff to guests sent on Wednesday, which bans them from using the spa, as well as a pool and one of the hotel restaurants, for a full 48 hours (noon Sunday to noon Tuesday) during the Bieber/Baldwin wedding extravaganza.
Because of the inconvenience, TMZ reports that guests will get refunds and upgrades, as well as a free meal. Which honestly doesn't sound that bad so not sure what everyone's complaining about. Like, so sorry your fancy hotel comes with a free dinner and a side of Justin Bieber sightings!!!!!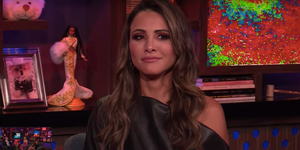 Source: Read Full Article