2023 has begun and Good Morning America star Dr. Jennifer Ashton is making sure to see old friends at the beginning of the month.
During the week, she shared a photo of herself and a pal at an ice hockey match between the Pittsburgh Penguins and the Boston Bruins, and also wowed with a short clip of an aerial flyover. Jennifer and her friend both flashed huge grins as they posed in the packed stadium, while making sure to keep warm in a stylish track jacket and puffer coat respectively.
WATCH: Dr. Jennifer Ashton's friend has the best response to her engagement news
In her caption, Jennifer shared: "Almost 40k in attendance for the great @nhl Winter Classic @fenwaypark for the @penguins v Bruins.
PHOTOS: Dr. Jennifer Ashton wows in swimsuit-clad photo during break from GMA3
MORE: Dr. Jennifer Ashton jumps for joy during much-needed vacation amid GMA3 scandal
"So great to see my high school friend and teammate and her beautiful family! And… that flyover though perfectly timed! Watch til the end…"
But as with any sporting post, her fans ended up feeling a little divided as they revealed which teams they supported.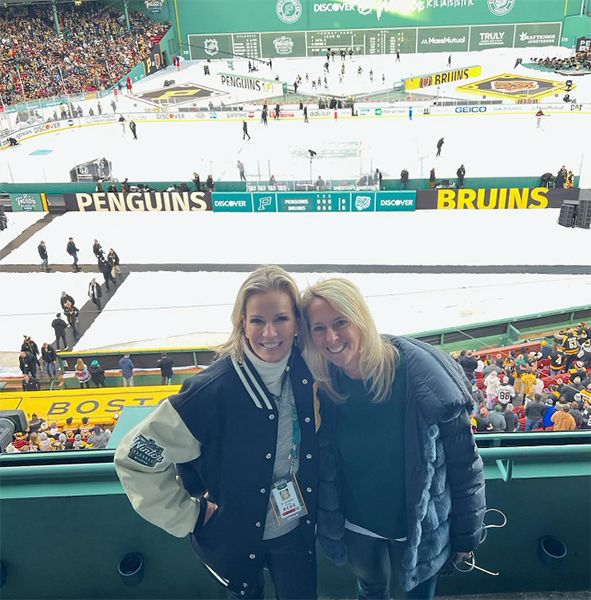 Jennifer and her friend enjoyed their reunion
One lamented: "Great game. Unfortunately the penguins lost!!" while a second posted: "Too bad I missed the game. I always look forward to watching it every year."
MORE: Dr. Jennifer Ashton reveals she's taking a break from GMA3 amid show shakeup
A third fan was jubilant, however, enthusing: "And the Bruins won!" while a fourth added: "What a great day for the B's at Fenway!"
Others weren't swept up in the match fever, instead complimenting how "gorgeous" the duo looked together.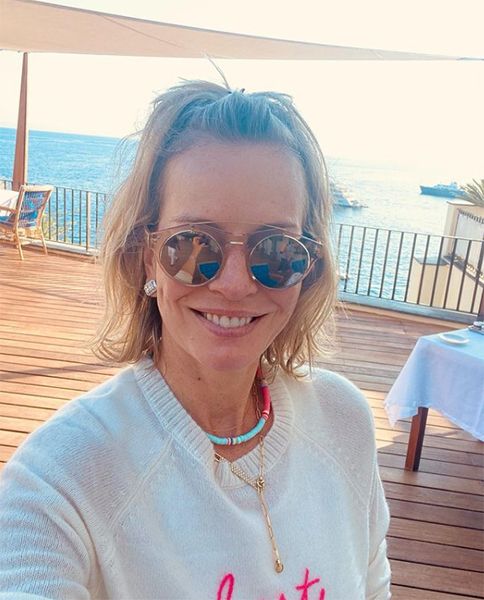 The star enjoyed some time off at the end of last year
Jennifer was in Massachusetts for the night after recently enjoying a beach holiday during the festive season with her family.
The TV star shared a peek at how she was spending her time on her Instagram Stories, posting a photograph of herself with a book she'd been reading while lazing on the beach.
MORE: Dr. Jennifer Ashton makes social media exit amid GMA3 drama
MORE: Dr. Jennifer Ashton praised by GMA3 viewers as she shares news about exciting upcoming guest
It was the novel Let's Not Do That Again by Grant Ginder, a comedic family drama that involves political intrigue and navigating complicated relationship dynamics.
The read was a recommendation from her GMA co-star George Stephanopoulos and his wife Ali Wentworth, and she shared a shout-out to them alongside the photo, calling it a "great rec" and "SO good."
Read more HELLO! US stories here
Source: Read Full Article