Dolly Parton has been a public figure for decades, so she's used to people scrutinizing her personal life. For as long as she has been famous, rumors have swirled about Parton's sexuality.
Parton opened up about the rumors and explicitly defined her sexuality, putting the gossip to rest. Here's what the country music star had to say.  
Dolly Parton is widely regarded as a gay icon
The "Jolene" singer is best known for her work as a country music singer and songwriter, but Parton is also widely considered a gay icon. 
She has publicly supported gay rights, including marriage equality. In 2020, Parton won the GLAAD (Gay and Lesbian Alliance Against Defamation) Media Award for Outstanding Individual Episode. An episode of her 2019 Netflix show, Dolly Parton's Heartstrings, titled "Two Doors Down," centered around a gay couple coming out. 
When asked about the episode, Parton said (via Logo), "It's important that I touched on everything that all families go through. Everyone has gays in their family. I tried to give all the different angles in the stories. Just like we have an interracial marriage because people deal with that all the time.
"I just wanted to present people and lives and what people go through. I just wanted to touch on everything for everybody."
When asked what she thought about her status as a gay icon in a February 2019 interview with The Sun, Parton exclaimed, "I love that!" She also stated that if she had been born a boy, she would have "been a drag queen because I love all the ­flamboyant stuff."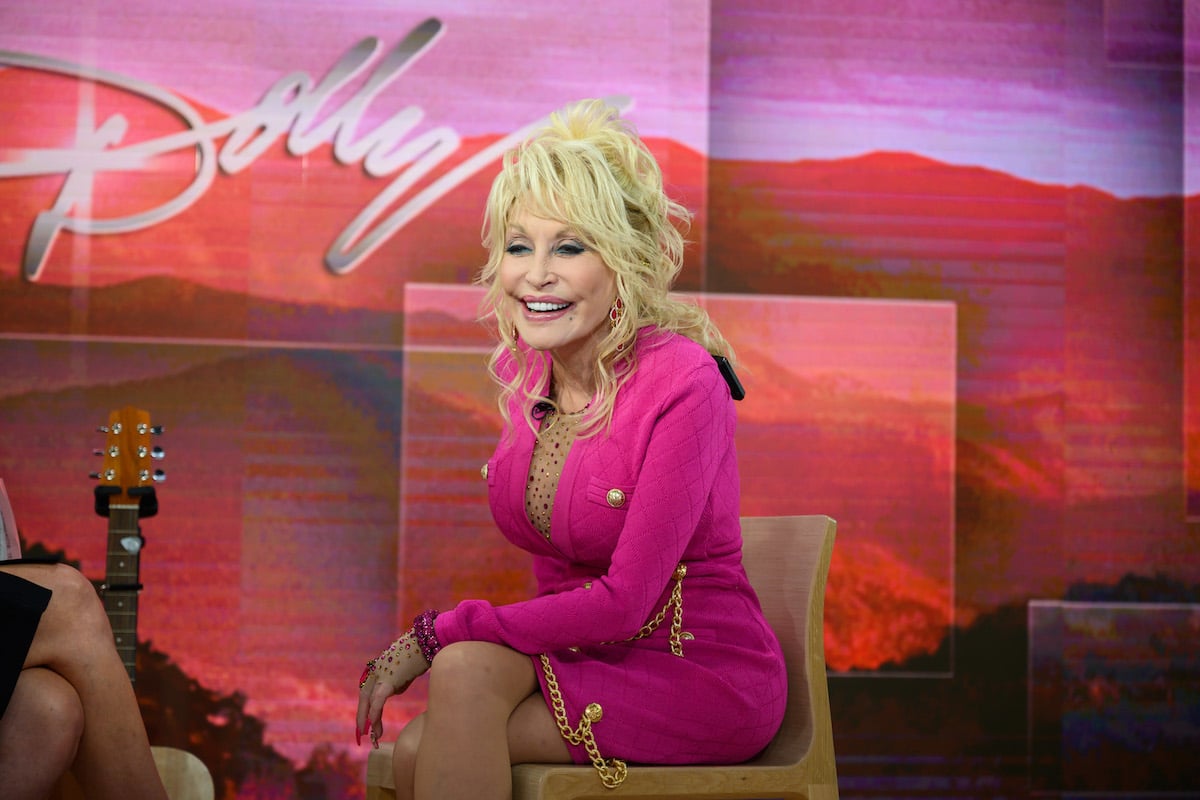 Dolly Parton addressed rumors surrounding her sexuality
Although Parton has been married to a man for decades, there have still been rumors about her sexuality. People especially like to speculate about her close relationship with her childhood friend, Judy Ogle, whom she frequently describes as her "girlfriend."
In her 2019 interview with The Sun, Parton said the rumors indicated that women couldn't be good friends. "So ­people say that – because you can't really have a great relationship with a woman. I'm not gay, but I have so many gay friends, and I accept everybody for who they are."
She explained her closeness to Ogle. "Judy and I have been best friends for 64 years, since we were little kids. Our ­parents knew each other, we grew up together, we were like ­sisters, became best friends."
Parton compared her friendship with Ogle to Oprah Winfrey's friendship with Gayle King. Winfrey and King have faced similar rumors about their relationship and sexuality.
"Well, people love to talk, people love to gossip. They've said that about Oprah, but it's not true," said Parton. 
But she is mostly unbothered by the gossip, other than how it discredits her friendship with Ogle. "People love to talk, but sometimes that's your best publicity. I don't care what they say as long as they don't hurt other people I love."
The '9 to 5' singer has been married for more than 50 years
Despite the rumors surrounding her sexuality, Parton has been married to the same man for more than five decades. Parton married Carl Thomas Dean on May 30, 1966. Dean is very private and has mostly stayed out of the public eye. They renewed their vows on their 50th wedding anniversary in 2016. 
"My husband and I have a great relationship," Parton told People. "We've been together most of our lives. 
"I always joke and laugh when people ask me what's the key to my long marriage and lasting love. I always say 'Stay gone!' and there's a lot of truth to that. I travel a lot, but we really enjoy each other when we're together and the little things we do."
Source: Read Full Article