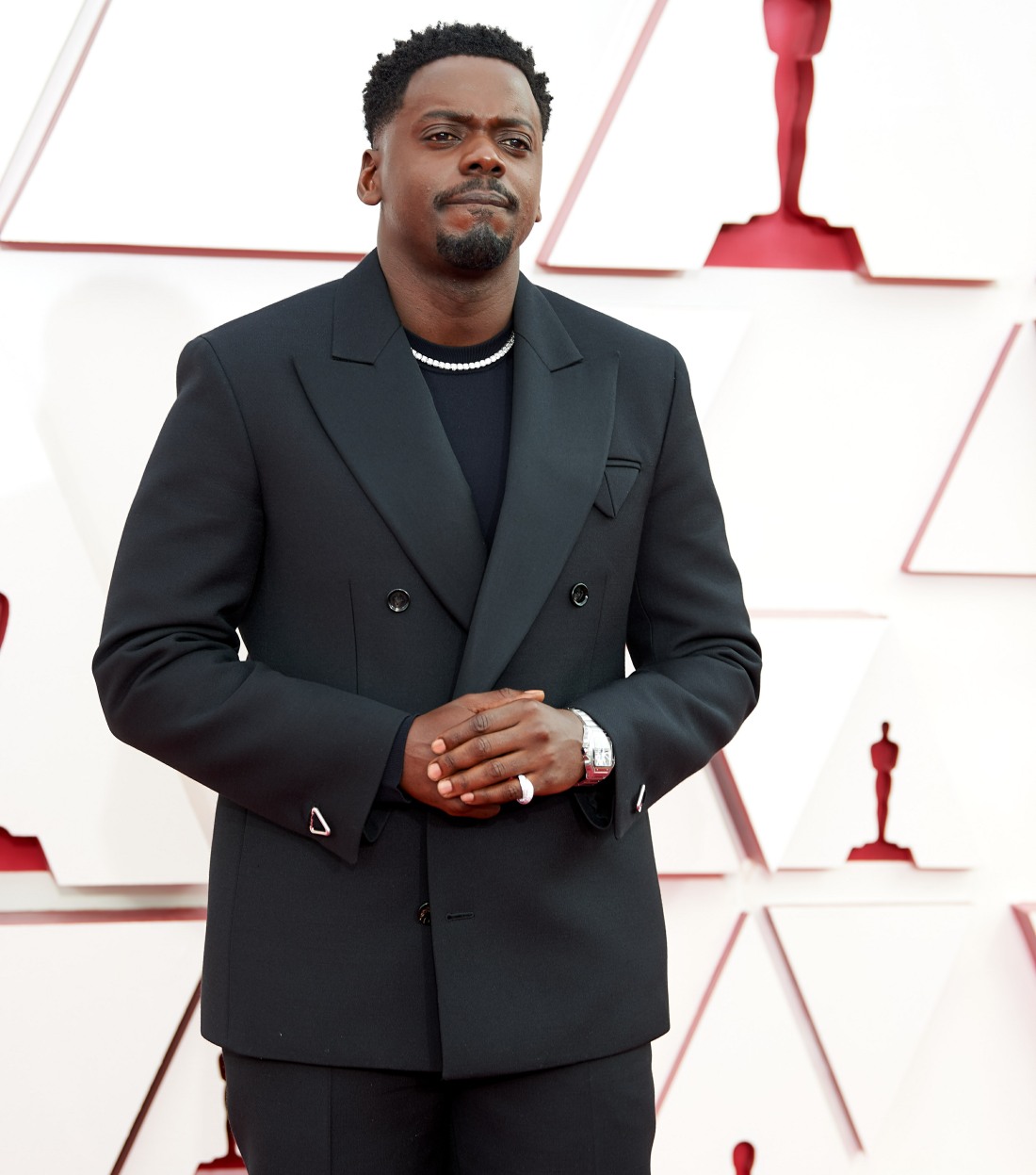 About a month ago, the Academy announced that there would be no vaccine mandate for this year's Oscars. It didn't go over well with Academy members, and the Academy ended up fudging their own rules to ensure that the handful of unvaccinated actors would still be welcome. That's what it came down to. The Hollywood Reporter even said that plainly, that "at least one of last year's acting winners and prominent members of the casts of multiple best picture nominees, as well as nominees in other categories" were unvaccinated and the Academy was doing the most to ensure that as many people as possible came. The "one of last year's winners" struck people as a juicy blind item, and word on the street is that the unvaxxed 2021 Oscar winner is none other than Daniel Kaluuya. What's weird about that is… he's been working on Wakanda Forever and we've only heard about Letitia Wright being unvaxxed. I bring this up because there seems to be a lot of talk these days about how Daniel is being influenced by a sort of con artist/guru type. From Page Six:
British actor Daniel Kaluuya — who won Best Supporting Actor at the Oscars last year for his role in "Judas and the Black Messiah" — is beloved in Hollywood as a down-to-earth guy. But insiders are concerned after he has jettisoned his agents and publicists and seems to be under the influence of a charismatic "life strategist." Heir Holiness called herself Kaluuya's personal manager on a now-deleted LinkedIn page seen by The Post. She has also described herself as "Head Mistress" for "The International Alma Mater, Blessed University."

"To be honest, we can't quite figure out who she is…we really have no clue as his team has shifted camps," said a well-placed source. The Post has confirmed from multiple sources that Heir was by Kaluuya's side as he filmed "Nope," his second horror movie with director Jordan Peele after 2017's "Get Out," in California last summer.

Last month, Matt Belloni of Puck News reported: "Holiness' behavior during the filming of Jordan Peele's 'Nope,' in which Kaluuya stars, caused people on set to be concerned about her influence over the British actor." An industry insider said: "People on the 'Nope' set were very concerned that Heir had 'taken over' DK's life and all decisions had to go through her. I've heard there were multiple blow-ups and the production people were afraid of her."

Puck also reported that Kaluuya, 33, had fired his powerful talent agents at CAA, which reps such A-listers as Tom Hanks, Steven Spielberg and Reese Witherspoon. He signed with the agency in 2018 shortly after filming "Get Out." A CAA spokesperson told The Post: "I can confirm that Daniel Kaluuya is not a client of the agency."

"Heir Holiness has marginalized DK's usual team," said the industry insider. The actor also reportedly terminated his publicist at Shelter PR after a four-year relationship that included his 2021 sweep of the Oscar, BAFTA, SAG and Golden Globes. He does, however, maintain his longtime manager at Management360 and his reps in London. Reps for Shelter, as well as his management company and new publicist at Rogers & Cowan PMK, were unavailable for comment. One source who knows Kaluuya well told The Post that the star had also sacked his stylist and multiple assistants at the behest of Heir Holiness.

"There are many actors and artists in Hollywood who work with spiritual advisors and use them for guidance and support," a movie insider noted. "But … him leaving his agency and his publicists, that's the unusual thing. It's kind of weird."
[From Page Six]
Sources go on to say that Daniel likely met Heir through a makeup artist in 2018, and she's currently 50 years old. Her real name is Vanylla Salimah Mahmoud. No one knows if they're dating or if she's just guru-ing him or what. Yeah, I wonder. It seems like typical con artist sh-t and I sincerely hope he's not giving her all of his bank account information and all of that. But considering she's convinced him to leave his agents, his publicists and his style team, I think she's probably already fully in his money. I wonder if anyone can get through to him.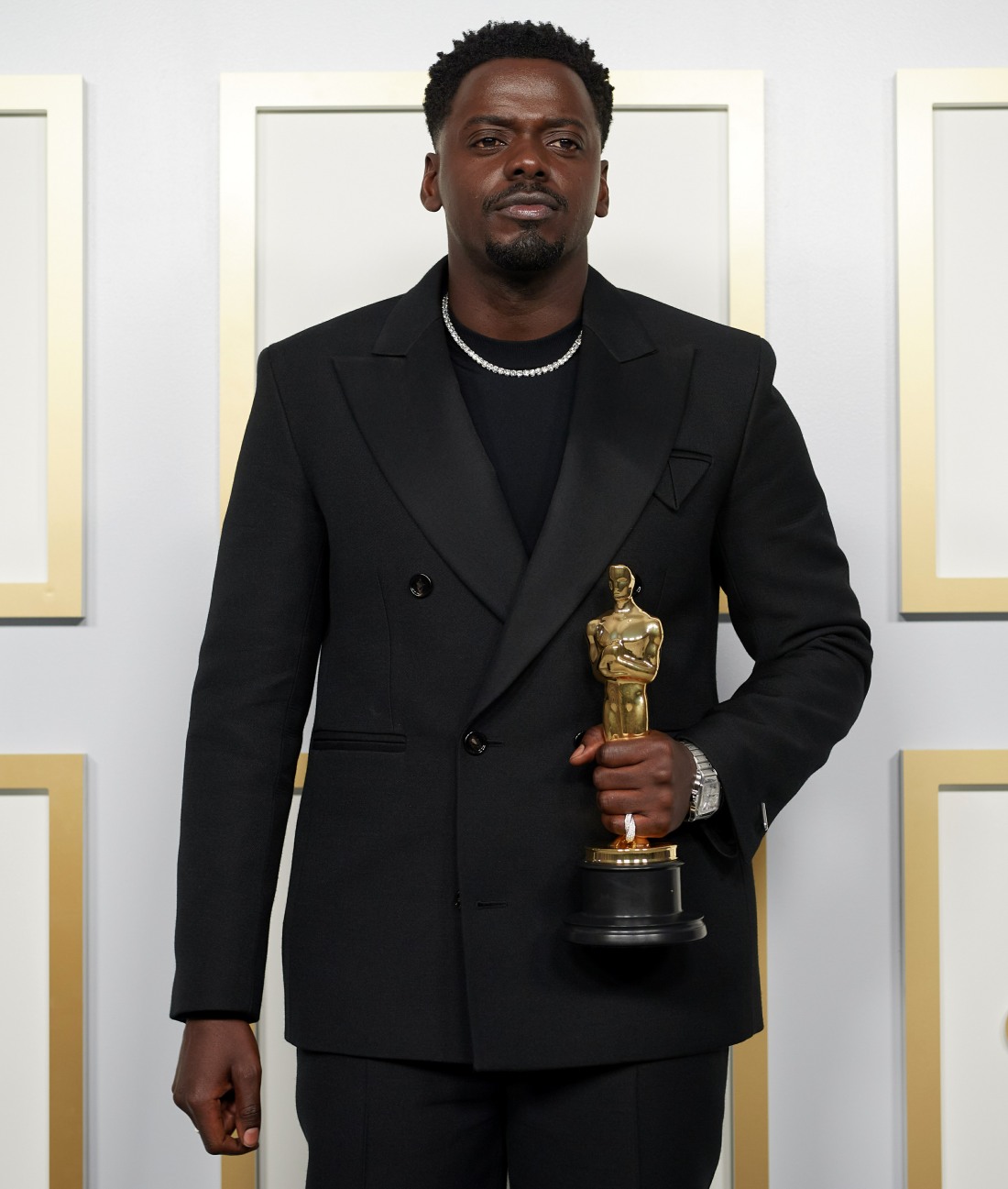 Photos courtesy of Avalon Red.
Source: Read Full Article