The Queen of Twitter is weighing in on the recent controversy surrounding Vanessa Hudgens.
As you're likely aware by now, the High School Musical alum surprised (read: angered) just about everyone on Monday afternoon when she hopped on Instagram Live and complained about self-isolation to help contain the spread of the coronavirus. She called the measures "bulls**t" and suggested, "even if everybody gets it, yeah, people are gonna die. Which is terrible, but inevitable."
It wasn't long before the starlet's mentions were filled with messages of condemnation — but now Chrissy Teigen has stepped up and come to Vanessa's defense!
On Tuesday, the Bring the Funny host tweeted:
"Sometimes people, especially famous people, are gonna say really stupid s–t. & so are you. And they, and u, will learn from it & hopefully their history says they're good. It's Ok. And at the same time, wow they really had a dumb f–kin moment. But u don't have ruin their lives."
She went on to clarify these messages weren't about herself and then named Vanessa specifically:
"this isn't about me this time. but it will be one day, or it'll be you. but yeah today it's Vanessa lol
and no, life is rarely ruined for anyone. but you are damn well trying your best. just stop"
When fans chimed in to argue Hudgens' comments were truly insensitive, "context" or not, Chrissy agreed this should be a teaching moment:
"Totally! But we all have stupid moments and some people (like me) have a lot of passion and things don't come out the way we mean it. I honestly have gotten so much better at taking my time and thinking before I write/speak though"
Before John Legend's wife stepped up to bat for her, Hudgens did issue two separate non-apologies of her own. Read her first attempt at making amends (below):
"Hey guys, so yesterday I did an Instagram Live, and I realized today that some of my comments are being taken out of context. Um, it's a crazy time. It's a crazy, crazy time, and I am at home and in lockdown, and that's what I hope you guys are doing, too. In full quarantine and staying safe and sane. Um, yeah, I don't take this situation lightly by any means. I am home. So stay inside, y'all."
But after that tone-deaf apology missed the mark, she followed up with a second plea to her followers:
"Hey guys. I'm so sorry for the way I have offended anyone and everyone who has seen the clip from my Instagram live yesterday. I realize my words were insensitive and not at all appropriate for the situation our country and the world are in right now. This has been a huge wake up call about the significance my words have, now more than ever. I'm sending safe wishes to everyone to stay safe and healthy during this crazy time."
Chrissy asked those who weren't satisfied with the apologetic remarks to deal with it on their own instead of harassing Vanessa online:
And when that didn't work, the momma of two pretty much told everyone to take their negativity and buzz off:
"you are not gonna talk me into not forgiving people's mistakes. It makes me clear and makes me happy and I'm gonna be happy. You wanna be angry online all f***in day, go for it."
Well, that escalated quickly!
For what it's worth, the Princess Switch actress has since updated her IG bio to let everyone know she's since learned from her mistake:

Do U think Chrissy's assist helped her out on this one?? Or is Vanessa cancelled, indefinitely? Sound OFF with your thoughts in the comments…
Related Posts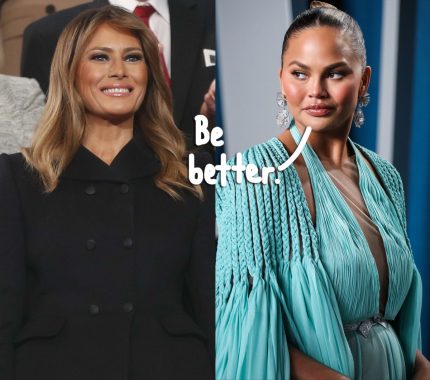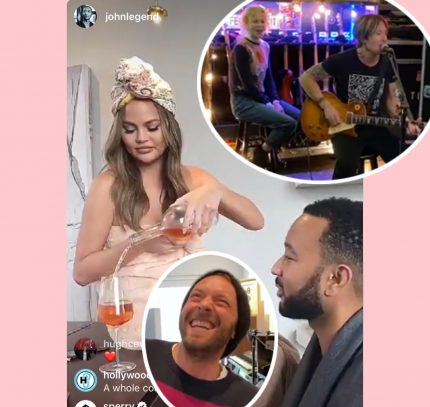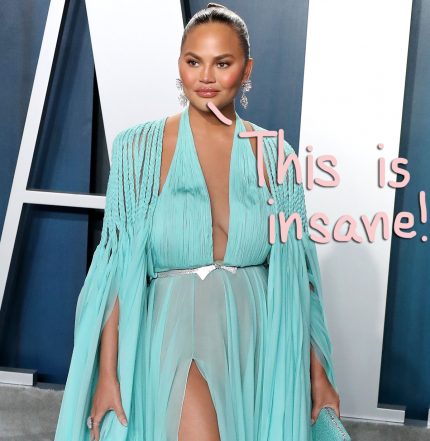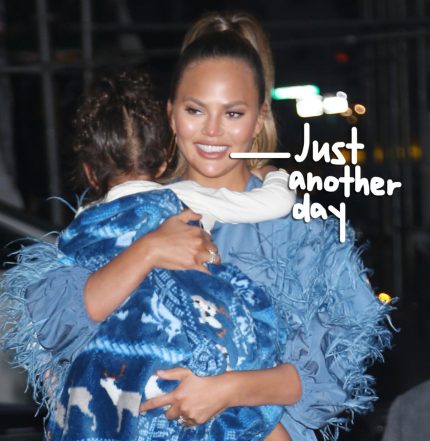 Source: Read Full Article