ARTICLE HIGHLIGHTS
Charlie Hunnam called The Lost City of Z the best script he'd ever read.
While filming, he went full method and cut himself off from the outside world.
From his co-star Robert Pattinson's perspective Hunnam was doing something that only actors who are playing "a**holes" do.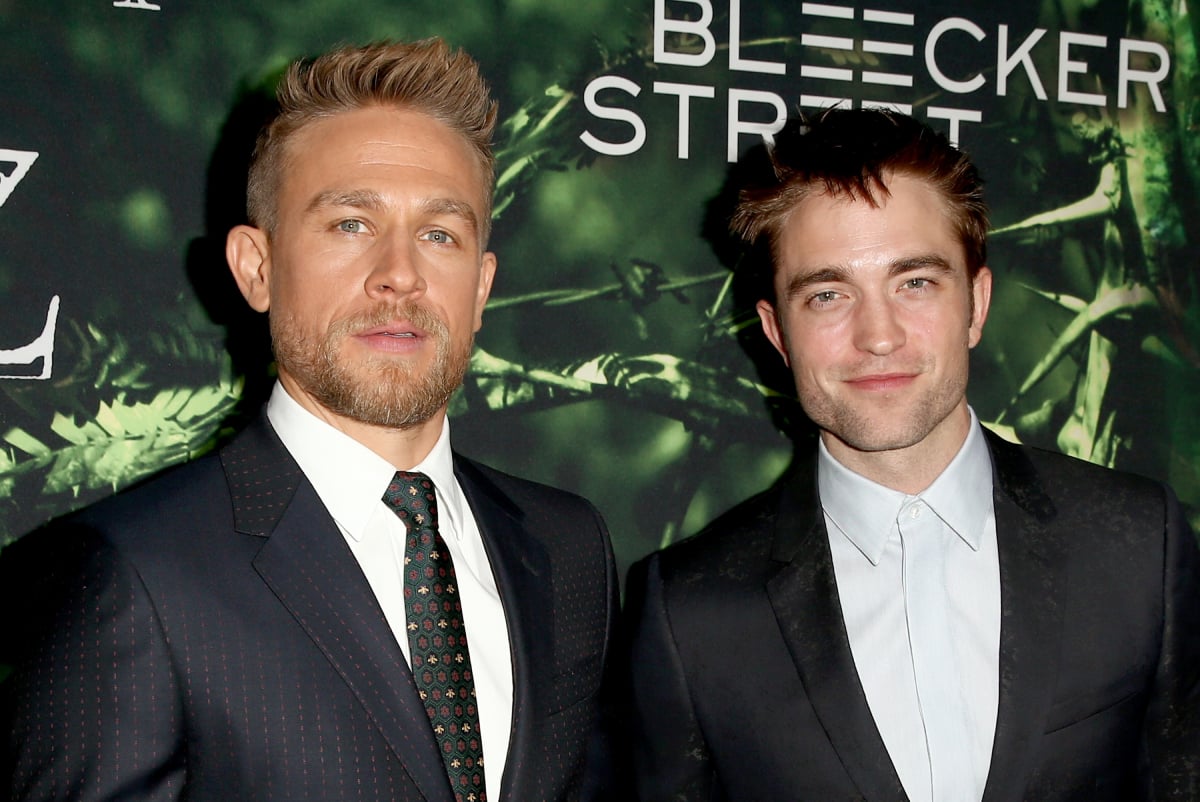 When Charlie Hunnam filmed The Lost City of Z with Robert Pattinson, they cut themselves off from the outside world. They also distanced themselves from each other. In fact, they spoke to each other so infrequently, Hunnam didn't know if Pattinson genuinely liked him.
Charlie Hunnam says the 'Lost City of Z' script was the best he's ever read
Hunnam told Screen Daily that his initial reaction when reading The Lost City of Z script was one of "total joy and terror." He explained that it was the best script he'd ever read, and it felt like the biggest challenge he'd been given as an actor.
The Sons of Anarchy alum only had 10 days between wrapping on King Arthur: Legend of the Sword and starting The Lost City of Z. Hunnam admits that he was "filled with panic," so he used every second to try and transform himself both psychologically and physically.
He didn't know if Robert Pattinson liked him
Hunnam remembers having a couple of rehearsal sessions with Sienna Miller in the days leading up to filming. But he didn't spend any time with Pattinson or Tom Holland before they began filming.
"I wanted these relationships to evolve naturally on screen. Through the work, I don't think I said more than ten words to Robert off camera. I didn't know if he was just 'in that zone' or if he genuinely didn't like me. There was a real distance between us," Hunnam revealed.
Charlie Hunnam went full method for 'Lost City of Z'
Hunnam said that during filming The Lost City of Z in the Amazon, he went full method while portraying Percy Fawcett. He explained that the real-life Fawcett had "this distinct indestructibility," and he would go on explorations where half of the men would die, get gangrene, or were missing limbs.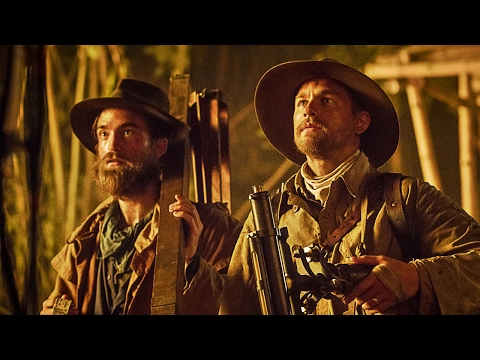 "He seemed like he didn't get as much as a mosquito bite. So there was this sense that I had to stand up straight in any condition. And I found the more difficult the shooting became, the more engaged I felt in the process," Hunnam said.
He wanted to be by himself
Hunnam explained that he wanted to be "away from everybody, in a scaled-back version of living as much as possible."
"They found this tiny hotel for me that was basically like little huts in the jungle where I could be by myself," Hunnam revealed. "I was so engaged in this process of no emails, no phone – I didn't speak to the rest of the outside world during the duration of the shooting. When we started shooting the explorations, the others wanted to stay in my hotel, but I couldn't break the [silent] spell. I just avoided them in the lunchroom."
From Pattinson's perspective, Hunnam's method acting was just him being an a**hole. The Batman star explained to Variety that in his experience, actors only go method for one reason.
"I always say about people who do method acting, you only ever see people do the method when they're playing a–holes," Pattinson admitted. "You never see someone being lovely to everyone while they're really deep in character."
Robert Pattinson denies ignoring Charlie Hunnam
Hunnam claims that the distance between him and Pattinson on set created the right dynamic on screen. Then after filming wrapped, the Twilight star reached out to Hunnam and made "overtures" for them to be friends. Because of that, Hunnam is pretty sure the silence between him and his co-star was "about the work."
But Pattinson remembers things a bit differently. He told Entertainment Tonight that he doesn't recall any distance between him and Hunnam on the set of The Lost City of Z. And he denied ignoring his co-star.
"I didn't ignore him. Well, whatever, maybe… I thought he was ignoring me," Pattinson said. "I don't know. It was just the two of us in the hotel."
Source: Read Full Article