Ryan Reynolds and his agency Maximum Effort were the brains behind Peloton's new ad starring Chris Noth (aka Mr. Big) after And Just Like That's premiere had the exercise bike company trending. The ad went viral and got significant media pickup—and Blake Lively celebrated her husband's achievement like any adoring partner would. The former Gossip Girl actress got him Magnolia Bakery cupcakes (a favorite of Sex and the City's Carrie Bradshaw) and posted a tribute to him on her Instagram Story.
And just like that…he's alive. pic.twitter.com/bVX8uWypFZ
Reynolds shared a selfie of them together on his Instagram—a rare look at the couple in private. Lively reposted it and added an extra tribute to Reynolds in her caption.
Lively wrote on the box to Reynolds, "To my mister, who always goes BIG or goes home, I love you so much. But not as much as Peloton loves you. ♡, Serena Bradshaw." She signed it with a reference to Carrie Bradshaw and her own iconic New York character, Gossip Girl's Serena van der Woodsen.
Lively added in her caption, "Yes cupcakes were harmed in the taking of this photo….luckily my husband can revive anything."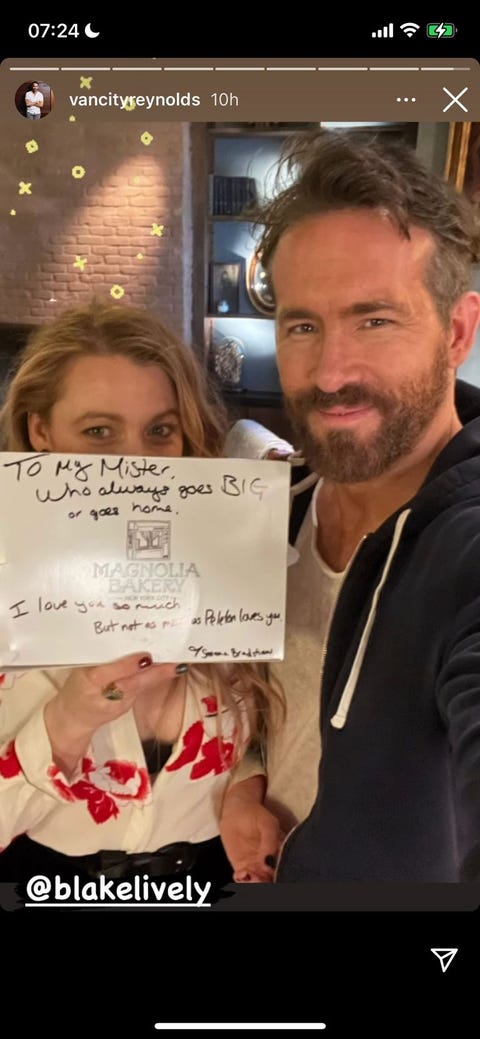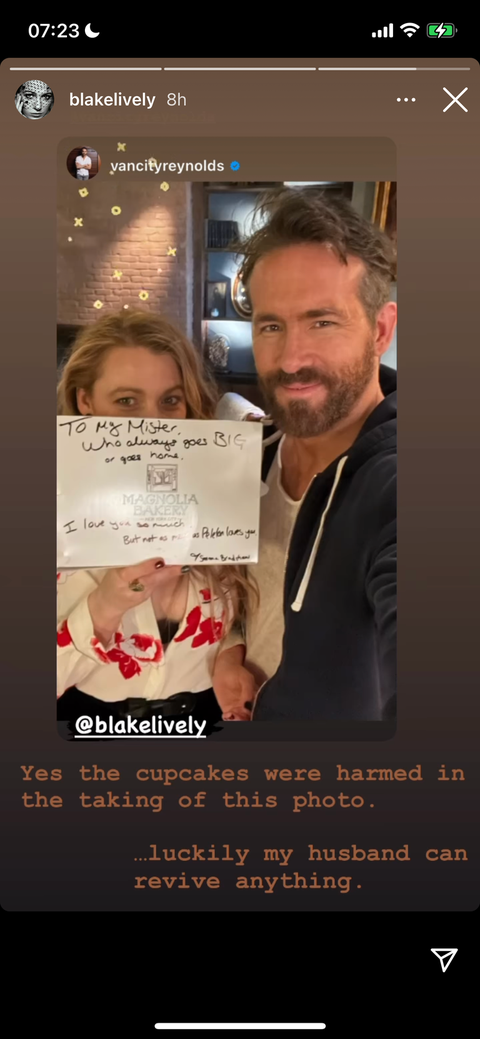 Reynolds has been open about how much he loves Lively on his own social media. On Mother's Day, he shared a mostly earnest post about her. (Lively and Reynolds have been dating for over 10 years now and have three daughters together.)
He wrote to her:
https://www.instagram.com/p/COp7XKlB3gz/?utm_source=ig_embed&utm_campaign=loading
A post shared by Ryan Reynolds (@vancityreynolds)
Source: Read Full Article