Evangeline Lilly has a significant role in the Marvel Cinematic Universe and will appear in the upcoming film, Ant-Man and the Wasp: Quantumania. But despite playing one of Marvel's most remarkable characters, Lilly recently admitted she isn't a big fan of superhero movies.
Evangeline Lilly portrays 'The Wasp' in the MCU's 'Ant-Man' movies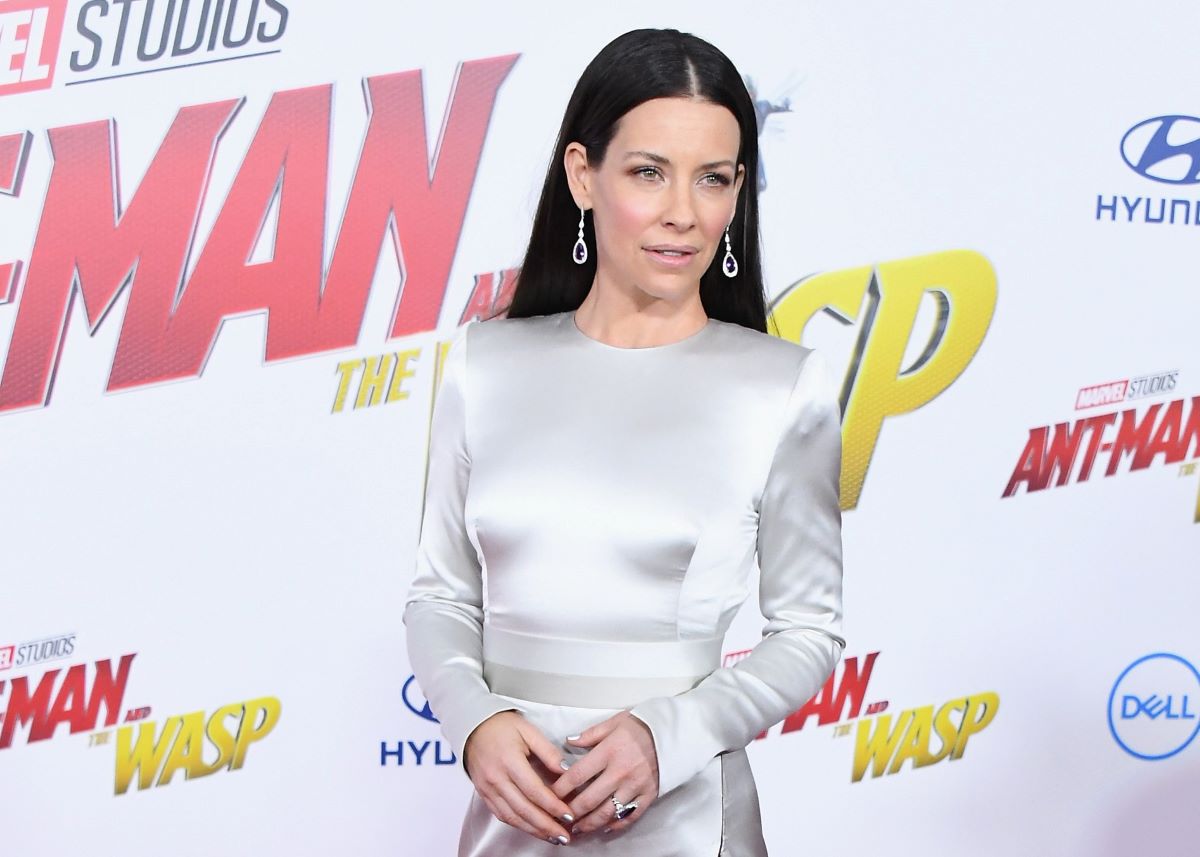 Lilly first appeared as Hope van Dyne — daughter of quantum scientist Hank Pym (Michael Douglas) — in 2015's Ant-Man opposite Paul Rudd. The 2018 sequel, Ant-Man and the Wasp, transformed Lilly's character into the Marvel superhero, The Wasp. And it revealed that her mom, Janet van Dyne (Michelle Pfeiffer), wore the Wasp suit first and spent 30 years trapped in Quantum Realm.
Lilly reprised her role for Avengers: Endgame in 2019. And in the new Marvel Studios/Disney+ animated series What If…?, she voiced a variant of Hope.
In a recent chat with Collider, Lilly confirmed her return to the MCU and revealed that work on Ant-Man and the Wasp: Quantumania has already begun. "I can tease that I am currently filming Quantumania," she said. "And I can tease nothing else for you, lest I die."
Evangeline Lilly is not a fan of superhero movies
The MCU is interconnected through dozens of films, and it's recently added TV series like WandaVision and Loki to it's ever-expanding cosmos. But when talking to Collider, Lilly revealed that she's been trying to watch more Marvel movies so she can get a gist of its history and references.
"I have not seen all of it. And I do try," she explained. "I see it as almost like homework, I need to know what's going on in the world. I need to understand when there are [sic] references made in scripts, I need to know what's going on."
Lilly also suggested that while she adores everything Marvel does, she's not a big fan of superhero movies in general. But she does enjoy being part of the MCU, mainly because of the smart approach they use to tell their stories.
I'm also a fan of Marvel, as in I'm a fan of the filmmakers that are creating this incredible universe. I think they are the best superhero movie makers I've ever witnessed. And I know that I'm not alone in that, so that's not a revolutionary thing to say, except that I don't actually like superhero movies. So coming from me, that's different. I think they're really smart. I think they're really, really, really good at what they do and it's why I wanted to get involved with this franchise.
When is the 'Ant-Man and the Wasp: Quantumania' release date?
As revealed by Lilly, Ant-Man and the Wasp: Quantumania is still in the process of filming. Production began in February 2021 and is expected to continue until 2022. Marvel's anticipated release date for the movie is Feb. 17, 2023.
Source: Read Full Article