The former star of 'The Bachelorette' takes to Instagram Stories to detail the health scare that she experienced when her entire family got the deadly virus last month.
AceShowbiz –Amanda Stanton was among celebrities whose family got sick with COVID-19 following holiday season. The former star of "The Bachelorette" revealed in new Instagram Stories that she and her entire family contracted the virus last month.
"In the last month, we have all had COVID," the Bachelor Nation member wrote over a selfie of herself alongside his family dog. While she and her fiance Michael Fogel are currently "fine," her kids and her parents tested positive for the deadly virus.
"Kins (& I'm just assuming Char too. I haven't had her tested yet) and my parents have tested positive," so she revealed, referring to daughters Kinsley and Charlie whom she shares with ex-husband Nick Buonfiglio. "Can't wait for the girls to feel better and get back to school because it is chaotic as heck over here with everyone home all day."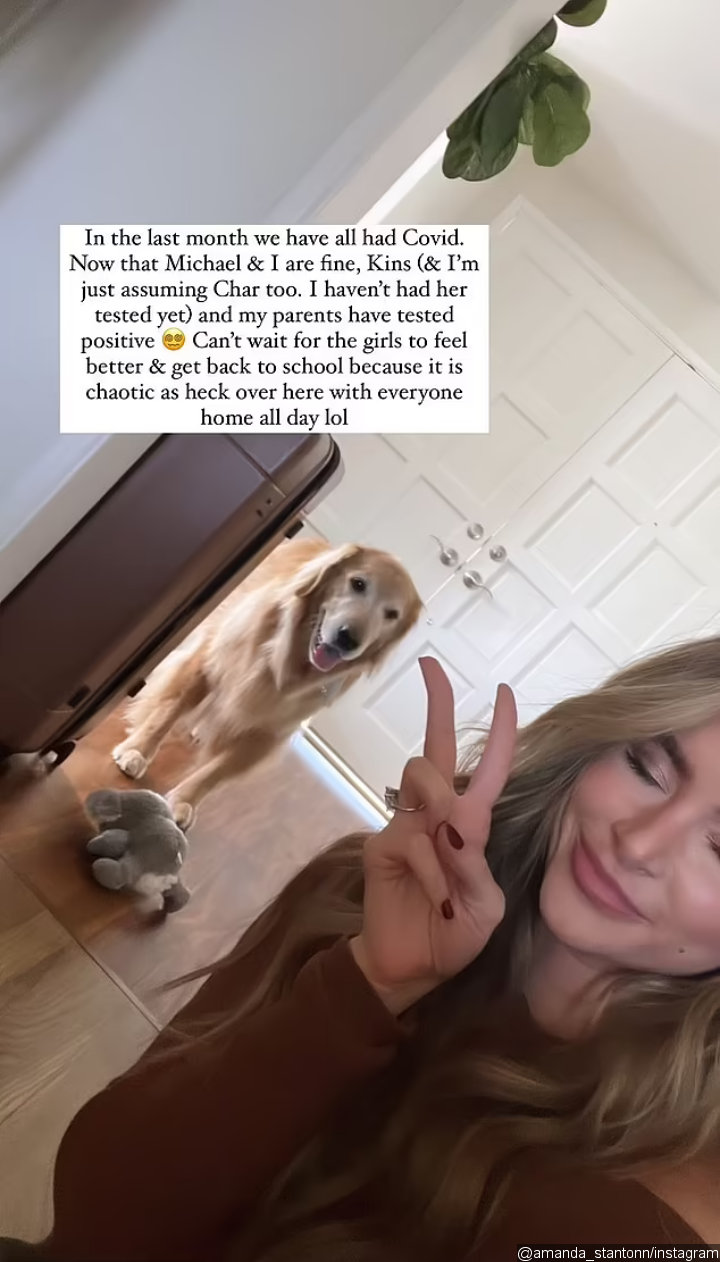 Amanda Stanton shared her entire family got COVID-19.
During a Q&A session on Instagram Stories, Amanda revealed that she actually had no idea how she and her loved ones contracted COVID-19. "We really have no idea how any of us got it," she said. "We don't know if we all got it from each other, if we all got it somewhere else and it's just coincidental that we got it at the same time."
"The girls' school called me last Tuesday morning saying that both of the kids separately were exposed at school. Two of their friends they hang out with at school had both tested positive that they were around the day before. So it's likely that they got it at school, but we don't really know," she continued.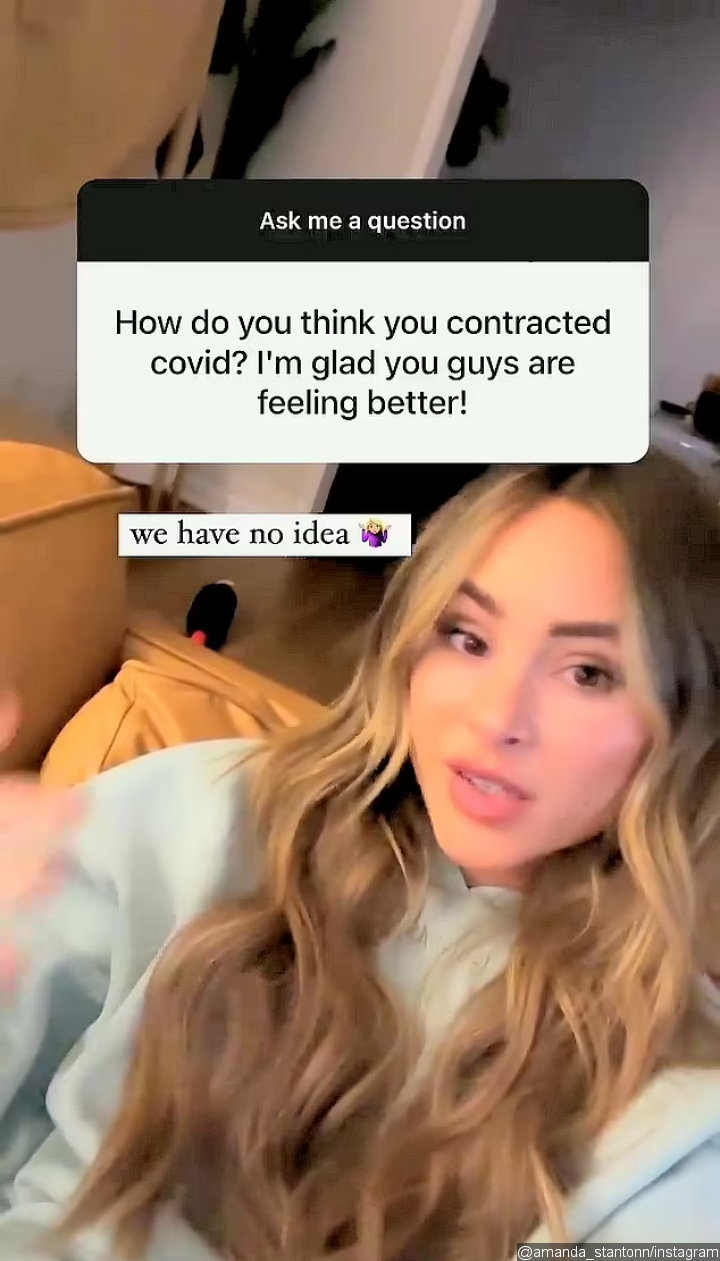 The TV star said she didn't know how they contracted the virus.
The TV personality also detailed her symptoms, saying that they "were so mild and could have easily been overlooked or blamed on something else." She elaborated, "They also came in waves. I'd feel totally normal one day & then the next day feel a little congested. One day my shoulder was achy. I sneezed a few times. I felt more tired in the morning than usual. But that's about it. But it is definitely not the same for everyone and I have friends who were extremely sick."
As for her kids, Amanda shared that "Charlie was sick last month but texted [sic] negative (PCR) but I'm starting to feel like maybe she did have it?! I haven't had her tested yet this time (the only tests available were $250 and didn't accept insurance so I decided to just test 1 of them lol) but Kins tested positive so I'm treating it as if she is too. I'm testing her today so I'll let you know!"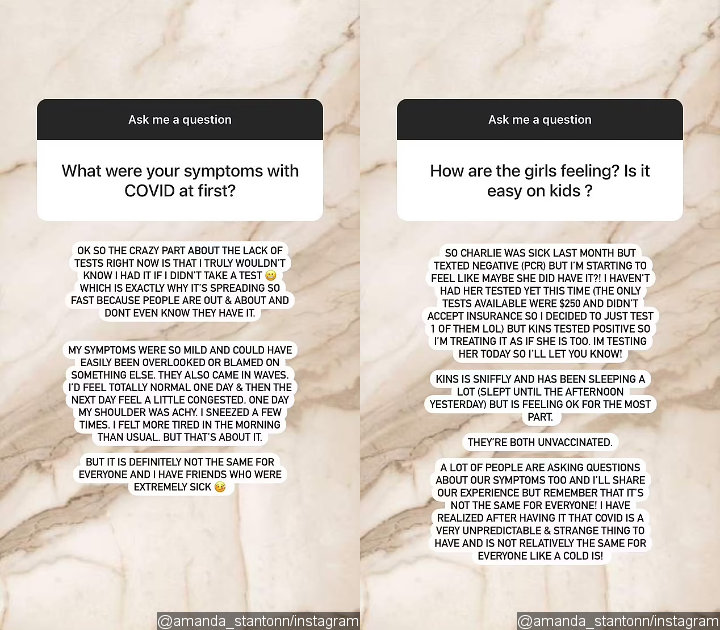 She further detailed their symptoms.
"Kins is sniffly and has been sleeping a lot (slept until the afternoon yesterday) but is feeling OK for the most part," Amanda further divulged, adding that both of their daughters are unvaccinated.
Source: Read Full Article