Aaron Carter has gone public with his new girlfriend Melanie Martin and the haters can't stop hating. Both Carter and Martin have posted images together with mixed comments from their Instagram followers. Read on to learn more about the latest image Martin posted that has some fans hating pretty hard.
Melanie Martin responds to the haters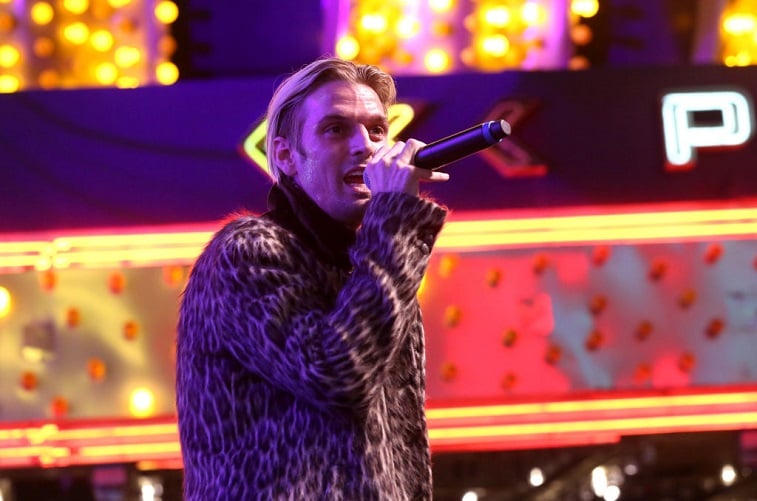 Martin recently posted a sweet image of herself and Carter. She's giving him a kiss on the cheek and Carter's looking into the camera. "🦋❤️ my person 🦁 @aaroncarter," Martin captioned the post. Her followers had mixed feelings about the post. However, the haters were out in full force and Martin took the time to respond to some of them.
"Is he strung out? He looks strung out," an Instagram userasked.
"No he doesn't," Martin responded.
An Instagram user said she's 'hiding'
Another user commented on the fact that Martin was "hiding"behind a mask. "You must feel so comfortable around him to just be free and beyourself, why don't you try not hiding behind that mask the next time 💄🤦‍♀️#fakepeople," an Instagram user commented.
Martin replied to the remark. "He's seen me with out makeup plenty of times, I kno u know us so well behind your phone 😂😂," Martin said.
Another user can't believe they're still together
Some people can't believe that the couple is still togetherand going strong. "I'm surprised this has lasted this long. 🤘🏾," anInstagram user said.
"First hate comment of the day congrats! 🎈🎉,"Martin hilariously responded.
Martin has a lot of people that clearly support her and her relationship with Aaron Carter. They were also there to respond to the image with well-wishes and good vibes.
Aaron Carter posts media with his new girlfriend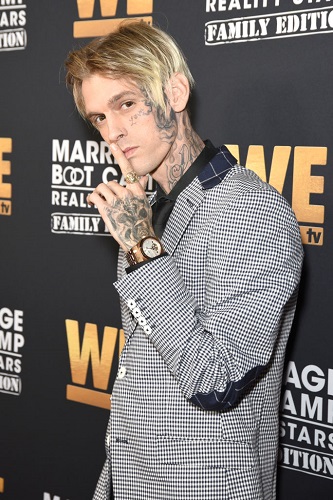 Carter has also posted to Instagram showing off his newgirlfriend with mixed reviews from fans and haters. In one image, Carter is posingwith Martin in a mirror shot and she's kissing Carter on the cheek. "She lovesme she loves me not, she woke me up from napping but I'm not complaining 🦁," Carter captioned the post.
Carter responds to haters
Haters were quick to jump into the comments section and let everyone know what they thought of the situation and Carter took time to reply to a few.
"Yeah this relationship is not gonna last long like the other one," an Instagram user explained.
Carter replied by saying, "I can't stand any of you. You're all actually terrible people."
One Instagram user asked if it was a "paid transaction" ornot. "Are we meant to believe this isn't a paid transaction my guy?" someoneasked Carter.
"Are we meant to believe you're an actual person withoutjudgment in thier Hearst's for no apparent reason?" Carter cryptically said inresponse.
Another user asked why Carter can't try dating someone with more "natural beauty." "Can u ever date someone with natural beauty that's not had so much plastic surgery 💁," a user asked.
"Can I just date who I feel like dating. It's my life and my decisions," Carter replied.
The haters are clearly here and staying put when it comes toanything Aaron Carter or Melanie Martin post about each other.
Source: Read Full Article