Nick Carter says he had no choice but to file a restraining order against his brother, because Aaron Carter allegedly revealed some very violent, disconcerting thoughts about "killing babies."
As we reported, the Backstreet Boys member was granted a restraining order against the 31-year-old singer after Aaron allegedly made remarks about wanting to harm Nick's wife and unborn child. 
In the legal docs for the restraining order request, which Nick filed Monday in Las Vegas, the 39-year-old claimed his brother and their sister, Angel, were talking via FaceTime on August 7, 2019 when the troubling remarks were made.
According to Angel, the I Want Candy singer revealed during the conversation:
"I want to tell you something that I never told you before — I was diagnosed with schizophrenia and bipolar 2 years ago."
Aaron would go on to make the same revelation a month later on The Doctors. But during that same phone call, he also allegedly confessed to having some disturbing thoughts. 
According to TMZ, Angel asked Aaron if he heard voices — and he allegedly responded by admitting:
"I have thoughts of killing babies."
When Angel asked if Aaron ever thought about killing anyone else, she claims he said: 
"I think about killing Lauren Kitt."
Lauren Kitt, for those who don't know, is Nick's pregnant wife.
Per the docs, Aaron's then-girlfriend Lina Valentina was there during the chat and chimed in:
"Angel, how do you think I feel with him sleeping with a sword next to him?"
Aaron allegedly got upset by that remark and said:
"Shut up Lina, you are next on my list."
As we reported, Aaron and Lina have since had a nasty breakup. Earlier this month, the performer was granted a restraining order against Lina after accusing her of physically abusing him and threatening to stab him with a knife. 
Around the time of their breakup, the former child star received an unexpected welfare check from cops because a family member reportedly feared he was suicidal. In the court docs, Angel admits she was the one who placed the call. 
As for Nick, he explained in the filing he needed the court-ordered protection from Aaron because he's afraid the troubled star will listen to the "voices in his head and cause harm to family." He also claims, as far as he knows, Aaron owns six firearms, which he's known to keep "readily available."
The order requires Aaron to stay 100 feet away from the BSB star, Lauren, their son, and Lauren's parents. In response, Aaron took to Twitter on Tuesday and accused Nick of trying to "portray" him as "crazy."
He wrote:
"I am astounded at the accusations being made against me and I do not wish harm to anyone, especially my family."
What a troubling situation. It sounds like Aaron needs some serious help. We hope he gets the care he needs. 
Thoughts??
Related Posts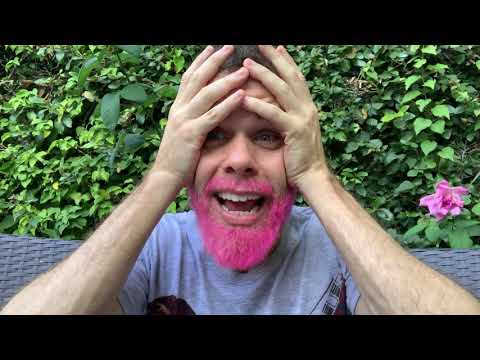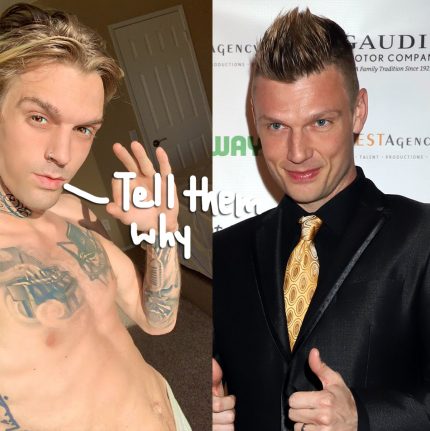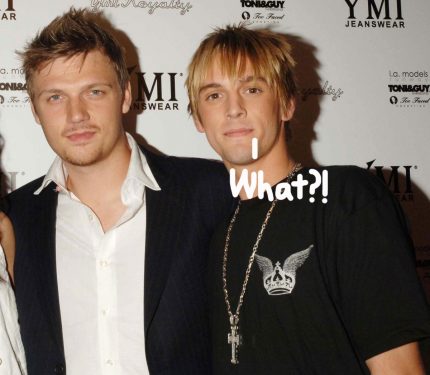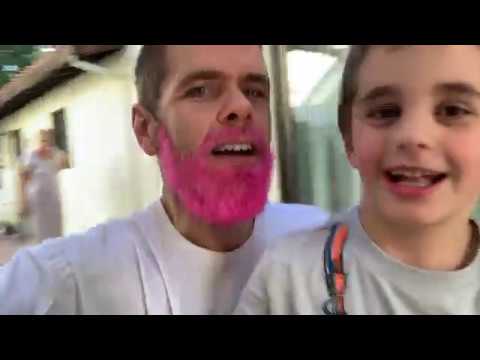 Source: Read Full Article