Let's face it: At one point or another, almost everybody has tweeted something that never, ever should've seen the light of day. Sometimes, you just get so worked up and post something without thinking. It's not until hours later that you realize the post was insensitive, über dramatic, or just down-right embarrassing. While most people struggling to crack 300 followers on Twitter can delete the tweet and pretend it never happened, the same can't be said for celebrities. They have millions of followers analyzing their every move. Celebrities can delete their tweets all they want, but screenshots captured by fans and haters alike will never let them live their social media blunders down. Over time, these 20 deleted celebrity tweets went from cringey to iconic and, for that reason, they should never be forgotten.
From Kim Kardashian and Jordyn Woods, to Chrissy Teigen and Miley Cyrus, just about every celebrity you like (or dislike) has tweeted something they quickly regretted and subsequently deleted. Some of these deleted tweets were extremely shady, while others were plain ol' confusing or unnecessary. No matter what the context, they could have all been avoided if the celebs behind them just gave their post a second thought. Obviously, that didn't happen and that's what brings us here today. Here are 20 deleted celebrity tweets that show the internet really is forever.
1. When Chrissy Teigen Accidentally Leaked Her Email Address
Teigen had a huge slip-up when she tweeted her email address to her 12-million-plus followers. "F*ck I posted my email address lmao," Teigen wrote, after realizing what happened and deleting her initial tweet. Fans tried FaceTiming her, and Teigen actually answered some of the calls with her mother, Vilailuck Teigen, beside her.
2. When Drake Bell Revealed He Wasn't Invited To Josh Peck's Wedding
Everyone who grew up watching Nickelodeon's Drake and Josh felt their childhood memories crumble when Bell called out Peck for not inviting him to his wedding to Paige O'Brien in June 2017. All of Peck's Grandfathered co-stars were there and even his friends from YouTube, so Bell was confused why he and the rest of their Drake and Josh castmates weren't invited as well.
The weekend of Peck's wedding on June 17, the singer posted several cryptic tweets about the situation, beginning with, "When you're not invited to the wedding the message is clear…." The second was about Bell seemingly feeling betrayed by his old friend. "Loyalty is key," he wrote, according to E! Finally, the third tweet appeared to be about Peck forgetting his roots: "ALWAYS remember where you came from." (The two have starred in several Nickelodeon projects alongside each other since 1999.)
Two months later, they reconciled at the 2017 MTV Video Music Awards. On Aug. 27, Peck shared a photo of him embracing Bell at the event, captioning it, "Hug me…," referencing their iconic Drake and Josh catchphrase.
https://www.instagram.com/p/BYURSgSBlJh/
https://www.instagram.com/p/BYURSgSBlJh/
They also joked about the incident through several YouTube videos. Although they haven't reunited in a while, Bell said Peck will always be family to him.
3. When Jordyn Woods Appeared To Throw Shade At Kylie Jenner
Following the Tristan Thompson cheating scandal of February 2019, Woods, who stood accused of kissing Thompson, appeared to throw shade at Jenner on Twitter after she moved out of her former bestie's house in a now-deleted tweet. "i guess my name is jordyn woods because i'm living in the woods now, thanks @kyliejenner," she reportedly wrote. (Elite Daily previously reached out to Woods and Thompson's teams for comment on the scandal.)
Woods eventually told her side of the story in a March 2019 episode of Red Table Talk, where she cleared up some of the biggest rumors about the situation. Apparently, she didn't give Thompson a lap dance at the party they both attended like the media was saying, but Thompson did kiss her.
In July 2019, Jenner said "the Jordyn situation" happened for a reason and because of it, she learned to be her own person. "Sometimes people are there for certain reasons at certain times in your life and then not there for others," the makeup mogul explained during an episode of Keeping up With the Kardashians.
That December, Woods also seemingly revealed she moved on from the drama, writing in an IG Story, "I don't hold any negative or hateful feelings towards ANYONE! I mean that… Personally, I don't want to be carrying around a hateful heart. I crave peace in my life. Me holding onto hate is only going to hurt me in the end."
A year later, one of Woods' family friends reportedly told People the star is "no longer in touch" with Jenner.
4. When Kanye West Misunderstood The Meaning of "KK"
After Khalifa accused West of ripping off rapper Max B, he released a series of tweets, including, "Hit this kk and become yourself." The "KK" referenced his brand of marijuana, Khalifa Kush, but West thought Khalifa was talking about Kim Kardashian, which set off West's Twitter rant toward Khalifa.
In a series of now-deleted tweets, West called Khalifa's music "corny as f*ck" and even threw jabs at his and Khalifa's mutual ex, Amber Rose. Eventually, West caught on to the real meaning of "KK" and he apologized for the confusion.
5. When Hailey Baldwin Shipped Justin Bieber & Selena Gomez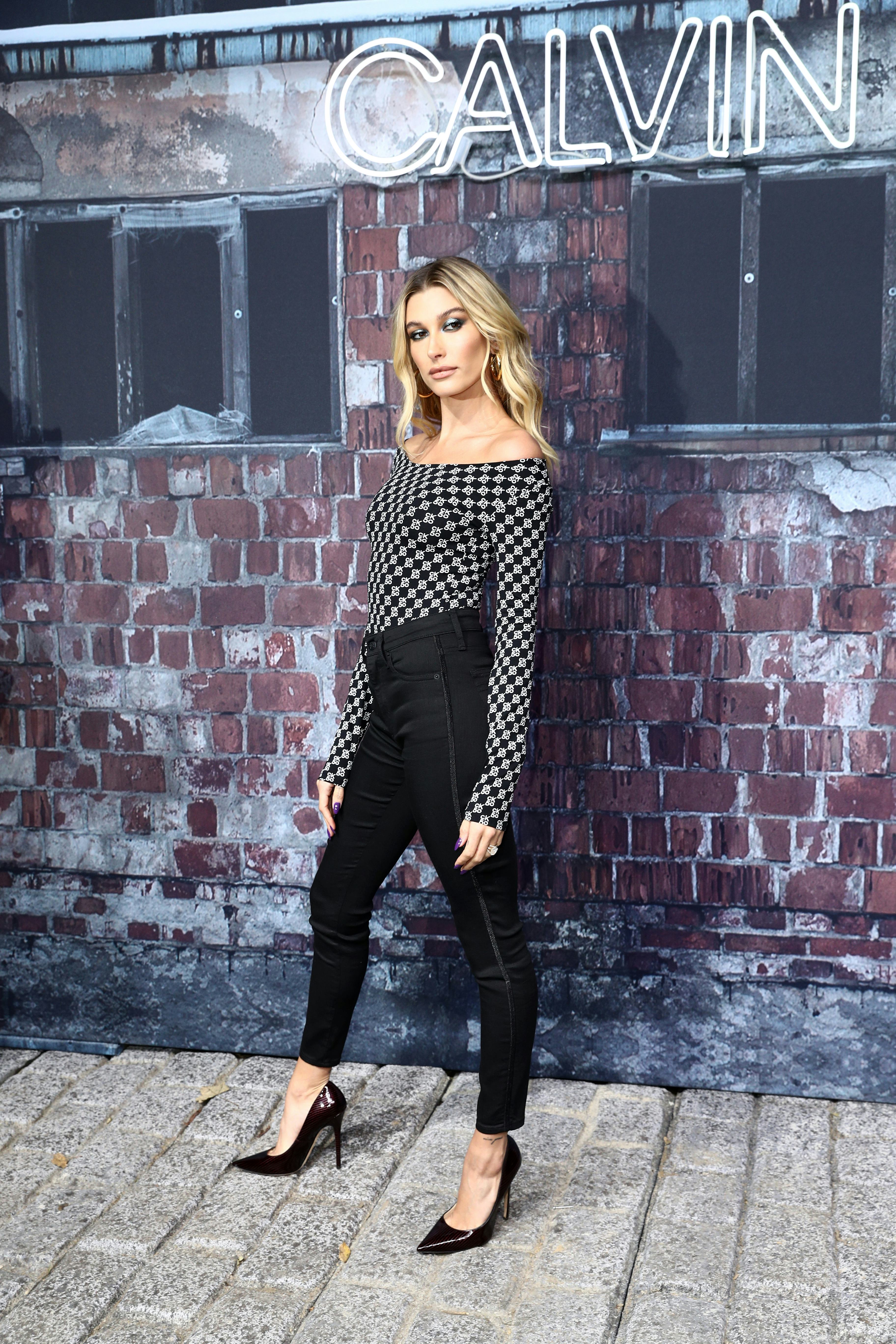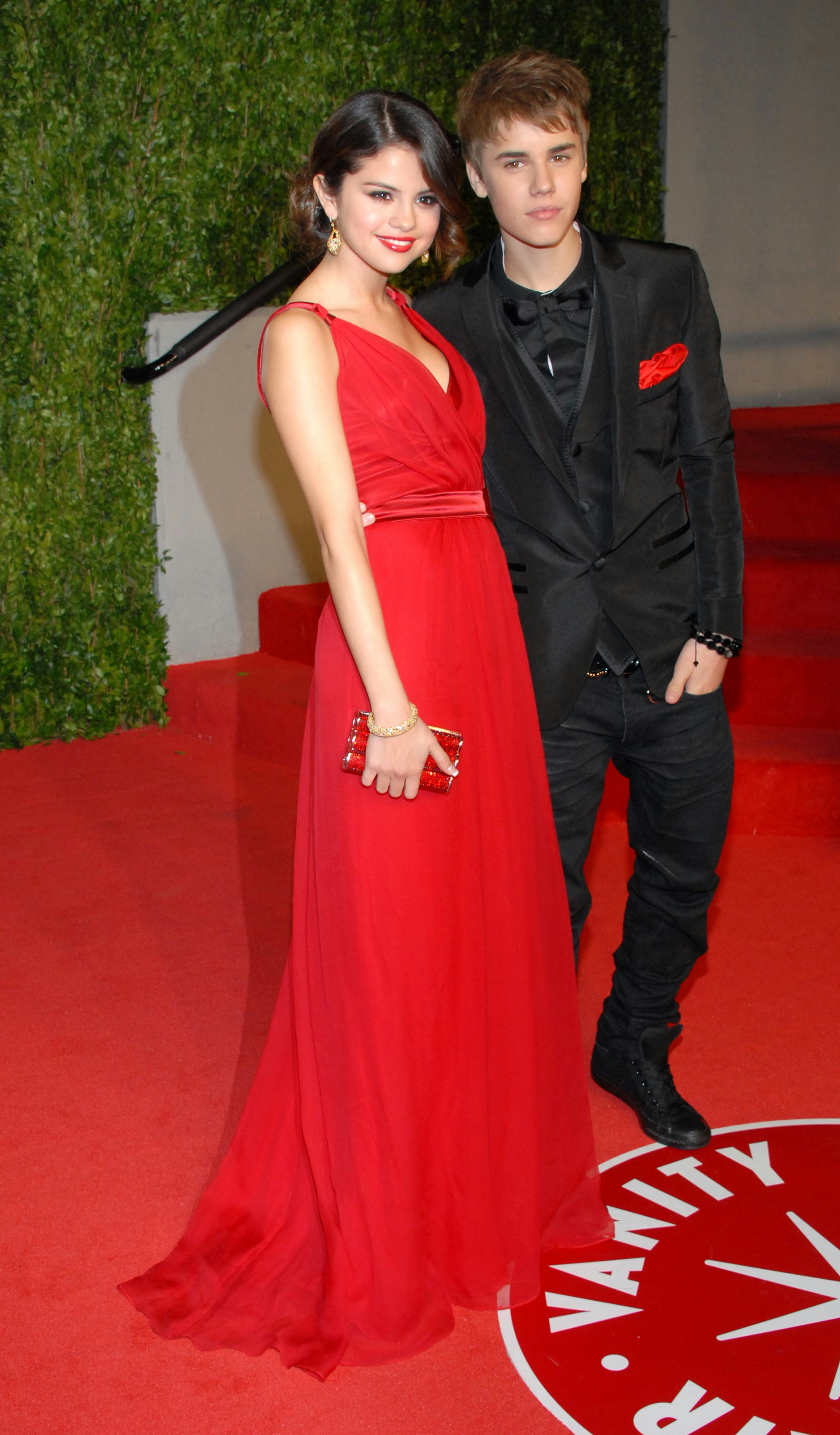 Baldwin may be happily married to Bieber now, but there was once a time she reportedly shipped him with Selena Gomez, as is evident in this now-deleted tweet. "I don't care what anyone says but Justin Bieber and Selena Gomez together is the definition of a teenage dream," she apparently wrote in September 2011. Baldwin also tweeted Bieber on a number of other occasions.
The star tried to downplay her fanship in a February 2019 interview with Vogue, however. "I was never a superfan, of him or of anyone," Baldwin told the publication. "It was never that crazed, screaming thing. I didn't think about it in any kind of way except for the fact that he was cute. Everybody had a crush on him."
Months later, Bieber confirmed his wife is, in fact, his biggest fan. "People always asked me if I'd marry a Belieber, well I did!!!" the singer captioned an April 2019 IG Story of his wife.
6. When Rita Ora Said She Was "Hacked"
In October 2014, Ora reportedly tweeted she would drop a new song if her post gained 100,000 retweets. Unfortunately, the post only accumulated around 2,000 retweets before it was scrubbed from her profile. Ora said she was "hacked" and she would never release her music ahead of its official release, but fans thought it was just a cover-up for her tweet's poor engagement. Although Ora's initial tweet has been deleted, her tweet explaining she was "hacked" is still on her profile.
7. When Chrissy Teigen Revealed She's Not A Danielle Bregoli Fan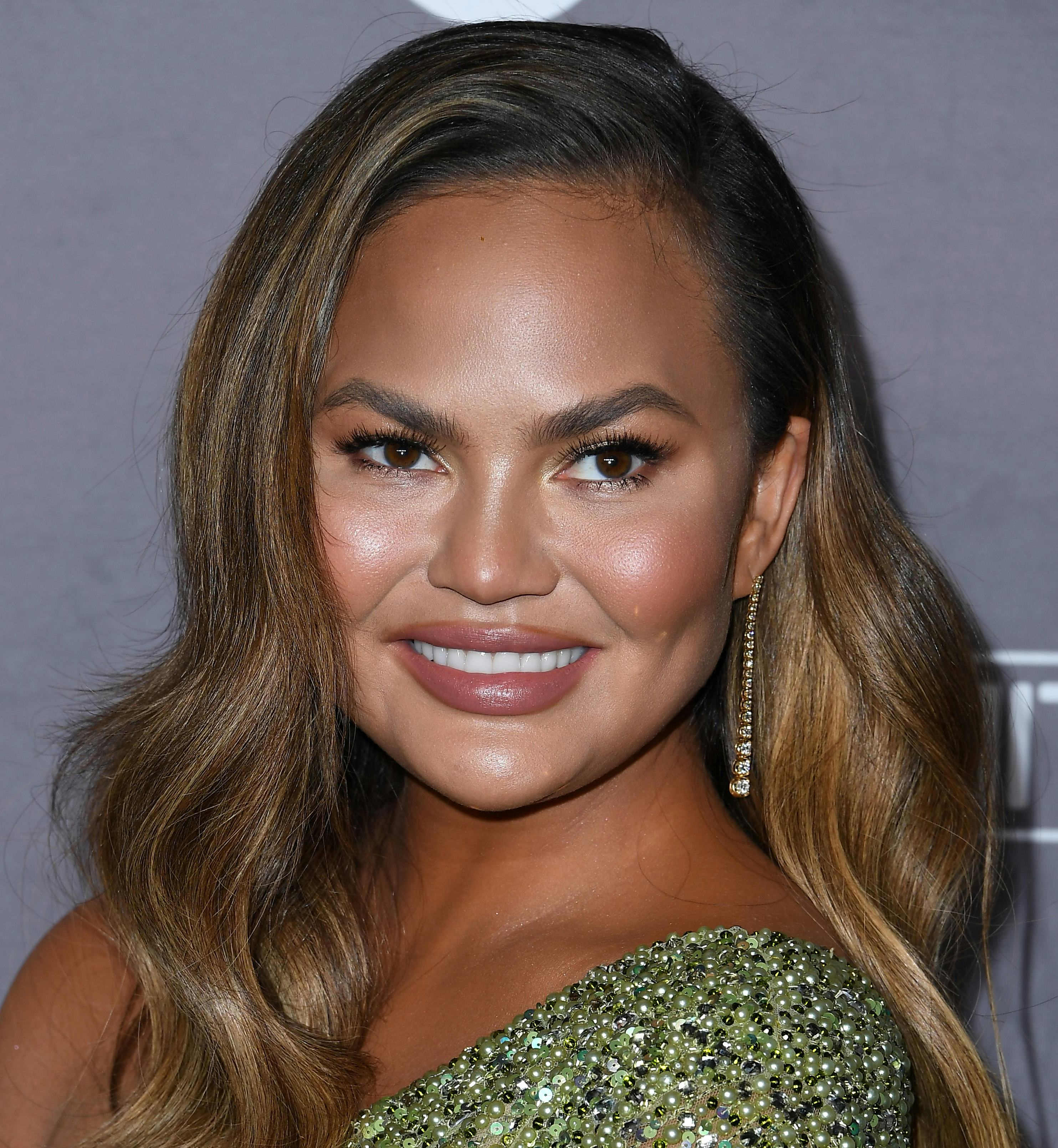 In March 2017, Teigen reportedly fell for a Danielle Bregoli (aka, the "cash me outside" girl) imposter. "Getting my own tv show & gonna be a millionaire at 14. Whatchu all doing with ur lives?" the fake account tweeted. "Apparently mistakenly making you a thing," Teigen shot back in her now-deleted tweet.
8. When Lindsay Lohan Had No Idea Who Emma Stone Was
Lohan is known for tweeting whatever's on her mind, and in 2012, it was reportedly, "wtf is emma stone?" Since her initial tweet, Lohan appears to have gotten her answer because, in 2017, Lohan expressed interest in working with Stone on a Mean Girls sequel (even though the movie already exists).
9. When Miley Cyrus Gave Her Dad An Ultimatum
Following her parents' divorce announcement and reconciliation in June 2013, Cyrus seemingly threatened to expose her father for something. Fans think Cyrus may have accidentally published a drafted tweet, because, after the whole ordeal, she tweeted, "Wtf? My twitter was just actin all types of cray!"
10. When Tristan Thompson Supposedly Denied The Jordyn Woods Scandal
The Tristan Thompson cheating scandal of 2019 shocked Kardashian fans everywhere and, apparently, it also surprised Thompson himself, who appeared to deny the accusations when he reportedly tweeted and then deleted the phrase, "FAKE NEWS,"at the height of the drama.
In November 2020, Thompson finally publicly owned up to his wrongdoings. During the Season 19 finale of KUWTK, he said losing Khloé Kardashian was like losing "a part of myself." He said one of the hardest things he had to come to terms with was betraying Kris Jenner's trust because he had promised to take care of Khloé. "That kills me the most — you look someone in the eyes, someone you respect and have high regards for, and you let them down," he said.
In that same episode, Thompson asked Khloé for another chance, but she said she wasn't ready yet. Since then, Thompson and Khloé have reportedly gotten back together.
11. When Zac Efron Shared A Bizarre Tribute To MLK
On MLK Day in 2016, Efron said he was "grateful" for two things: MLK Jr. and his 10 million IG followers. Fans found the post disrespectful, which made Efron follow up with an apology.
https://www.instagram.com/p/BAvMQxCm8-i/
https://www.instagram.com/p/BAvMQxCm8-i/
12. When Lindsay Lohan Tweeted Thinking She Was On Facebook
To be fair, 2011 was a different time and Twitter wasn't as big as it is today, so maybe that's why Lohan reportedly mixed up Facebook and Twitter long ago.
13. When Kanye West Called Out Drake For Following Kim Kardashian on IG
West assumed Drake's 2018 hit single "In My Feelings" was about his wife, so, after Drake followed Kardashian on IG, West expressed his frustrations in a 19-tweet rant. Drake unfollowed Kardashian after that.
14. When Justin Bieber Accidentally Leaked His Own Phone Number
Mixing up texts and tweets is a big deal as is, but when you're a celebrity with a huge following, it's even worse. In December 2018, Bieber reportedly leaked his own phone number through a tweet, causing thousands of fans to try and contact him. The message read like a text to a personal friend, which could mean the message was meant for someone specific rather than Bieber's millions of Twitter followers.
15. When Bebe Rexha Said She Would Go To 1940s Paris
Rexha said if she had the power to travel to any period of time, it would be Paris during the 1940s. Fans pointed out Paris was occupied by Nazis during that time. Rexha deleted her tweet immediately and explained history was never her forte.
16. When Demi Lovato Joked About 21 Savage Memes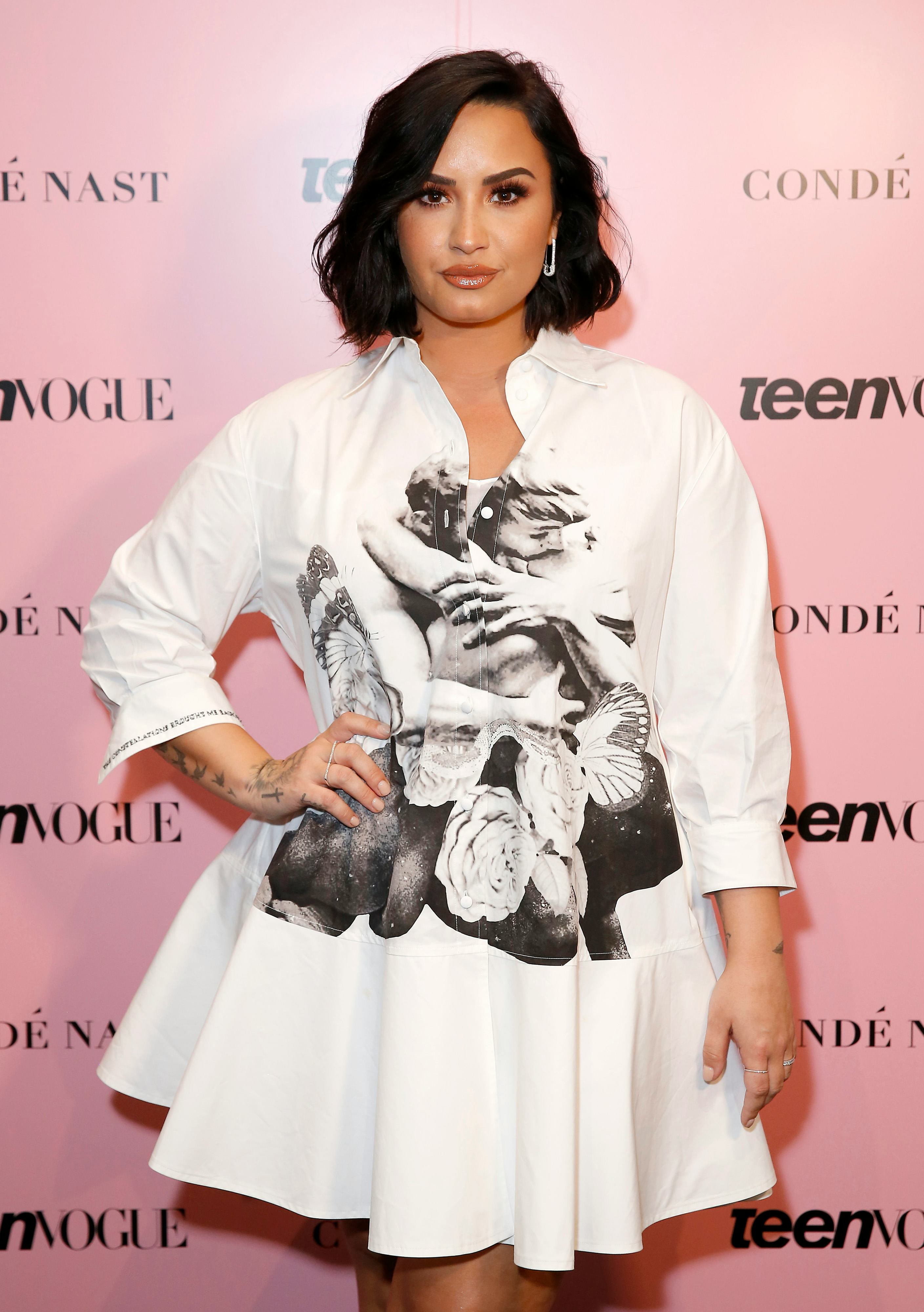 When Immigration and Customs Enforcement agents detained 21 Savage in February 2019, fans shared memes making light of the rapper's situation, prompting Lovato to reportedly tweet, "So far 21 savage memes have been my favorite part of the Super Bowl."
Lovato later clarified she was laughing at the actual memes, and "not the fact that anyone is getting deported." Still, fans were not amused, causing Lovato to not only delete her tweets, but also her entire account.
17. When Lizzo Compared Herself To Future & Swae Lee
In August 2019, Lizzo tweeted her frustrations over how some people don't consider her a rapper. She compared her music style to Future and Swae Lee, and said if people call them "rappers," she should be "in the rap conversation," too. Fans of Future and Swae Lee took Lizzo's now-deleted tweet the wrong way, thinking the singer was shading them. In a follow-up post, Lizzo clarified she loves the two artists and meant no disrespect toward them.
18. When Selena Gomez Responded To A Fan About #BlackLivesMatter
After Kim Kardashian accused Taylor Swift of approving West's controversial "Famous" lyrics about her, Gomez went on Twitter to defend her friend, urging everyone to use their "voice for something that f*cking matters."
One fan asked Gomez why she hadn't spoken up about the #BlackLivesMatter movement, and Gomez reportedly responded by insinuating the hashtag won't help "save lives." The star then reportedly deleted her tweets after she received backlash from fans.
19. When Ariana Grande Threw Shade At Pete Davidson
In a Saturday Night Live teaser released on Nov. 1, 2019, Davidson asked musical guest Maggie Rogers if she'd like to get married. She declined, causing Davidson to joke, "0 for 3," seemingly referring to the actor's broken engagement with Grande. "For somebody who claims to hate relevancy u sure love clinging to it huh," Grande reportedly tweeted immediately after.
The situation didn't stop Davidson from making more jokes about his infamous split. He referenced their break up again in his 2020 Netflix special Pete Davidson: Alive From New York. At one point during the special, Davidson addressed Grande's comments from her July 2019 Vogue interview, during which she called him an "amazing distraction" and loved him without really knowing him. "My career would be over tomorrow if I spray-painted myself brown and hopped on the cover of Vogue magazine and just started [sh*tting] on my ex," Davidson said. "If I was just like, 'Yeah, I was just [f*cking] her because I was bored, and then Fortnite came out,' it would be insane."
That December, he mentioned his ex again when meeting a fan named Arianna Justine outside of the SNL studio. After she introduced herself, he hilariously replied back, "Oh, well hello! Let's get married."
20. When Lizzo Put A Postmates Delivery Driver on Blast
When Postmates reportedly failed to deliver Lizzo's food to her hotel, the "Truth Hurts" singer blasted her delivery driver on Twitter. "Hey @Postmates this girl Tiffany W stole my food. She lucky I don't fight no more," Lizzo wrote alongside a picture of "Tiffany W." Fans criticized Lizzo for publicly shaming her driver, which prompted her to release an apology and delete her tweet.
If these 20 deleted celebrity tweets taught us anything, it's to always think before you tweet, because posting on impulse can lead to serious repercussions, or just a lot of cringe. Next time you want to share your feelings with the world, write it in your notes first before sharing it on Twitter.
This article was originally published on
Source: Read Full Article